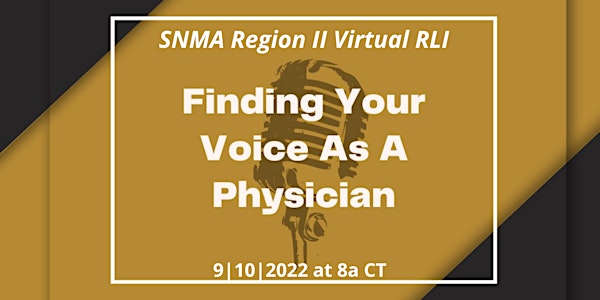 Region II: Regional Leadership Institute-Finding Your Voice as a Physician
Region II SNMA invites you to our Virtual Regional Leadership Institute to be hosted by Mizzou on September 10th, 2022.
About this event
Join us for a day of fellowship with keynote speakers, residency panels and fairs, and special workshops! We look forward to building connections throughout the Legendary Region II!