Description
FLASH SALE NOW OVER FOR EARLYBIRD TICKETS...BIG SUCESS....BIG SELL-OUTS ! THANK YOU REGGAE SUMFEST FANS....
ADVANCE TICKETS NOW ONSALE....VERY LIMITED QUANTITIES OF ULTRA VIP AND VIP TICKETS....PREVIEW PARTY EVENTS SELLING QUICK TOO..... SO DON'T MISS OUT.....BUY NOW !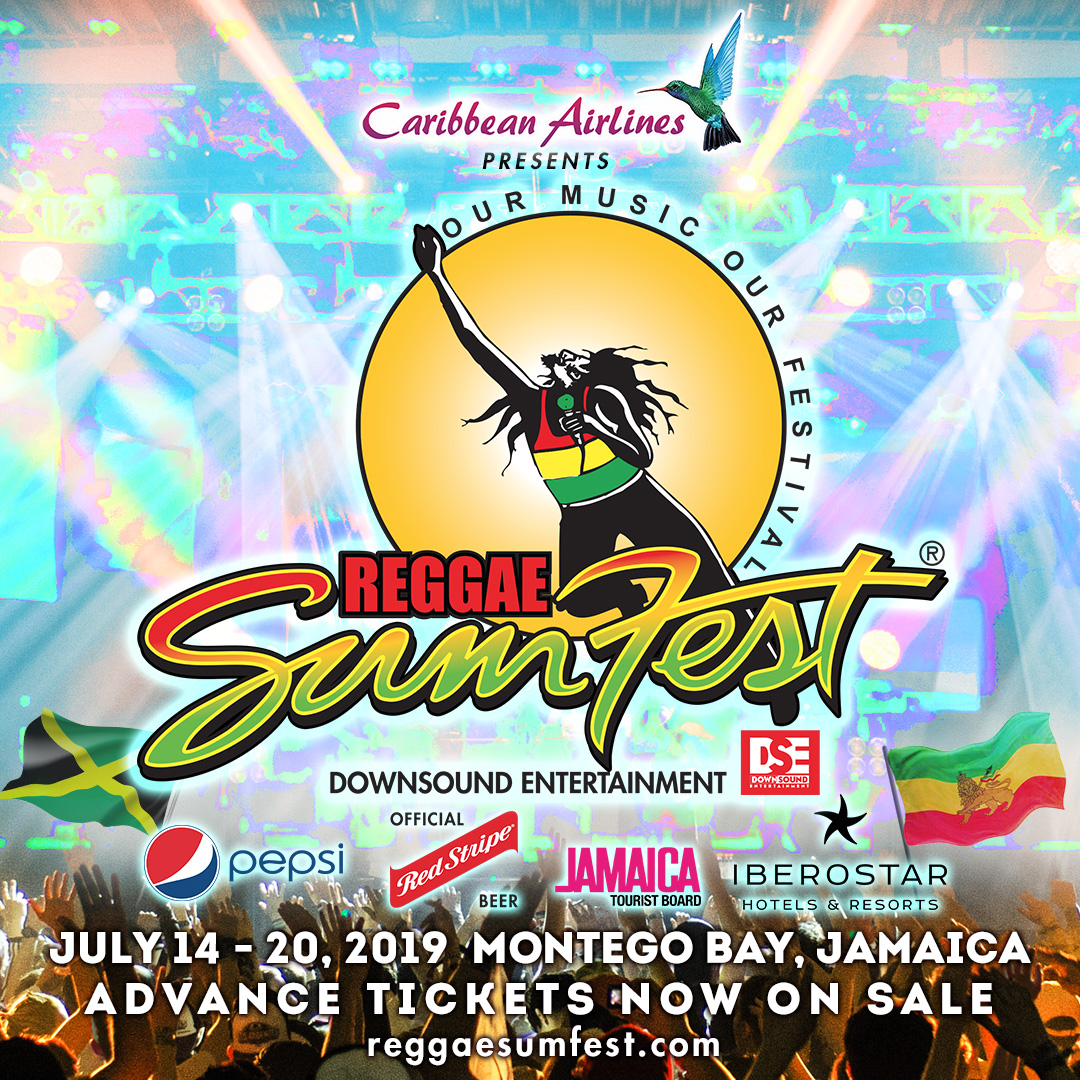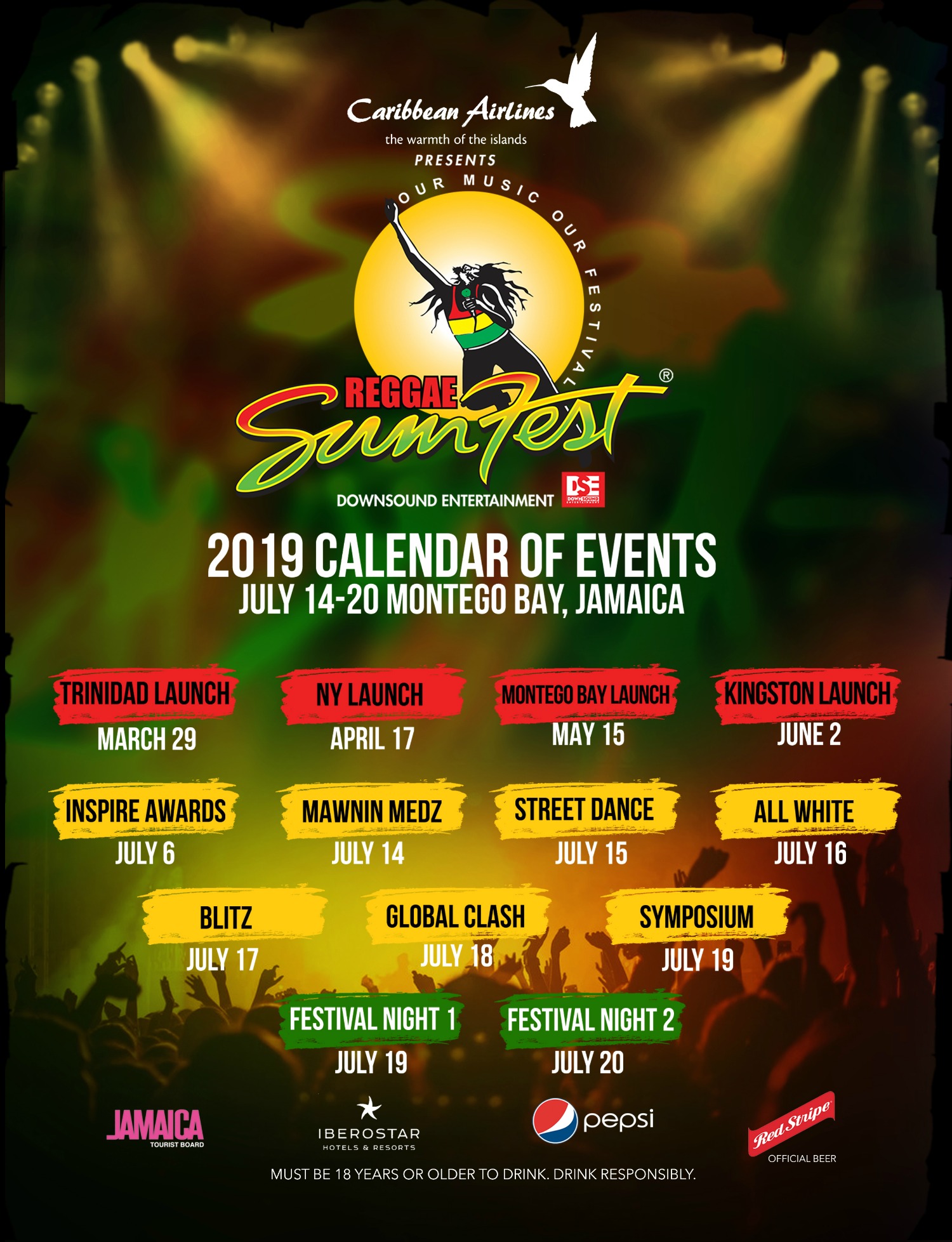 48 HOUR FLASH SALE !...GA, VIP, ULTRA VIP TICKETS.... STARTS 12:01 AM FRIDAY FEB. 15 AND ENDS AT MIDNIGHT SATURDAY FEB. 16...DON'T MISS OUT. !!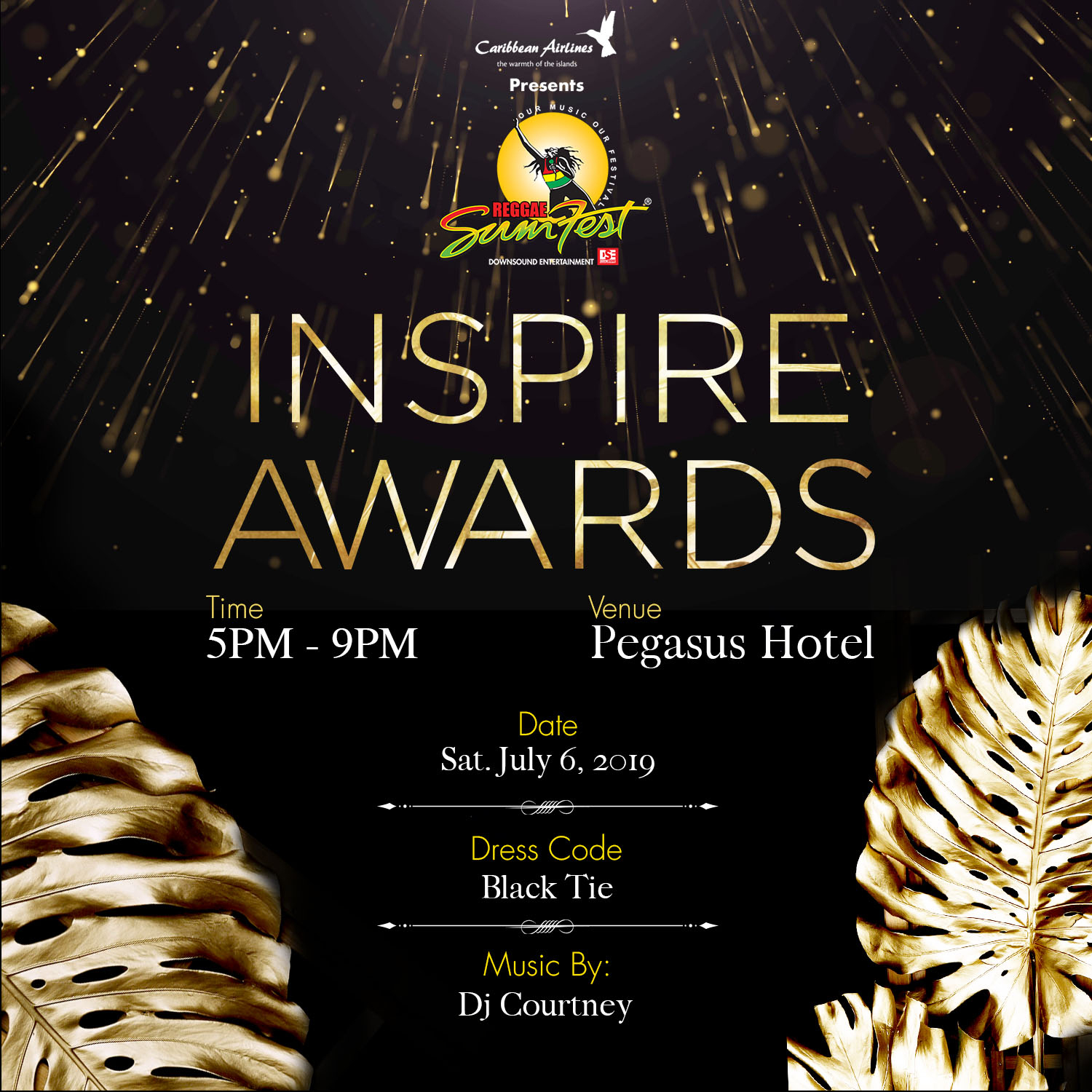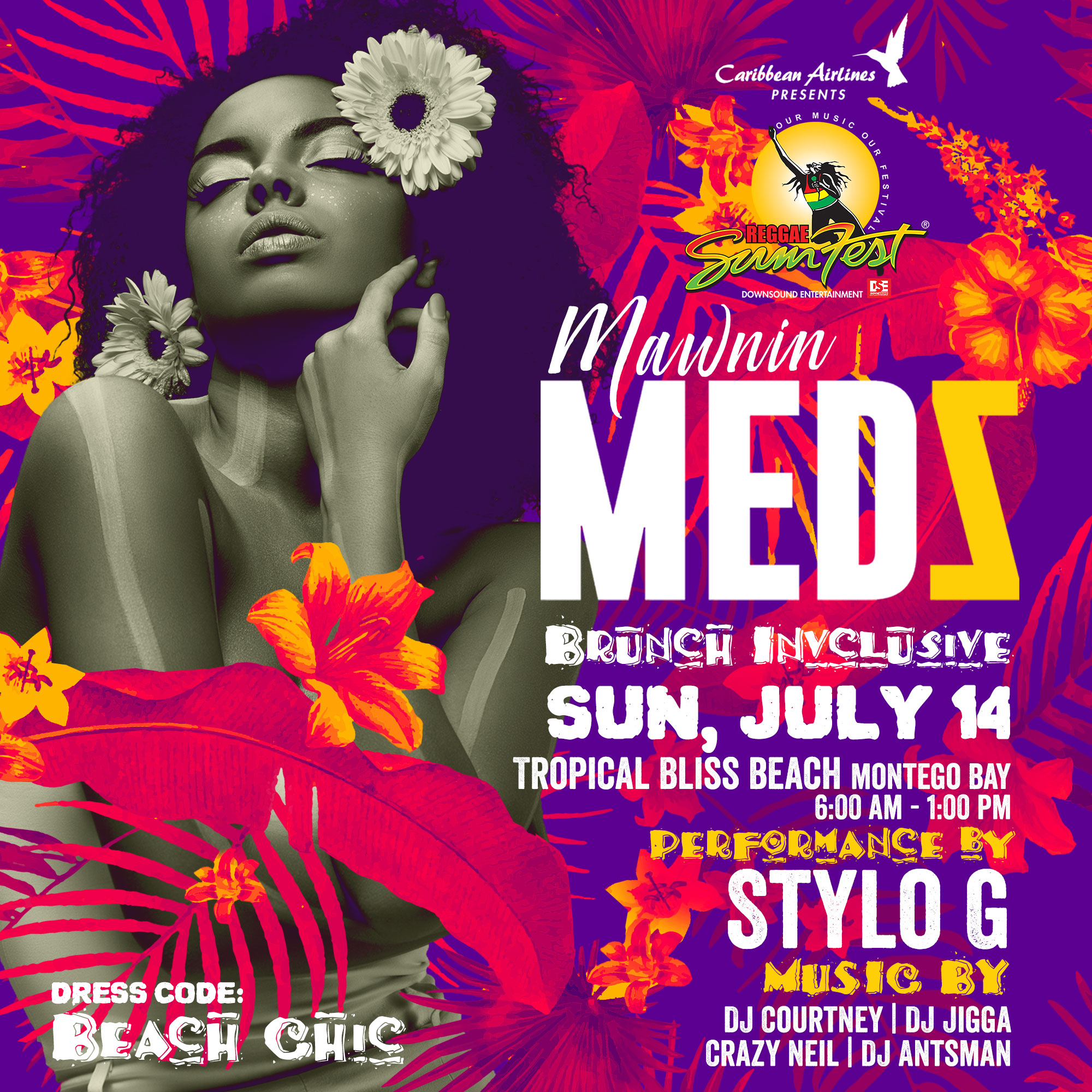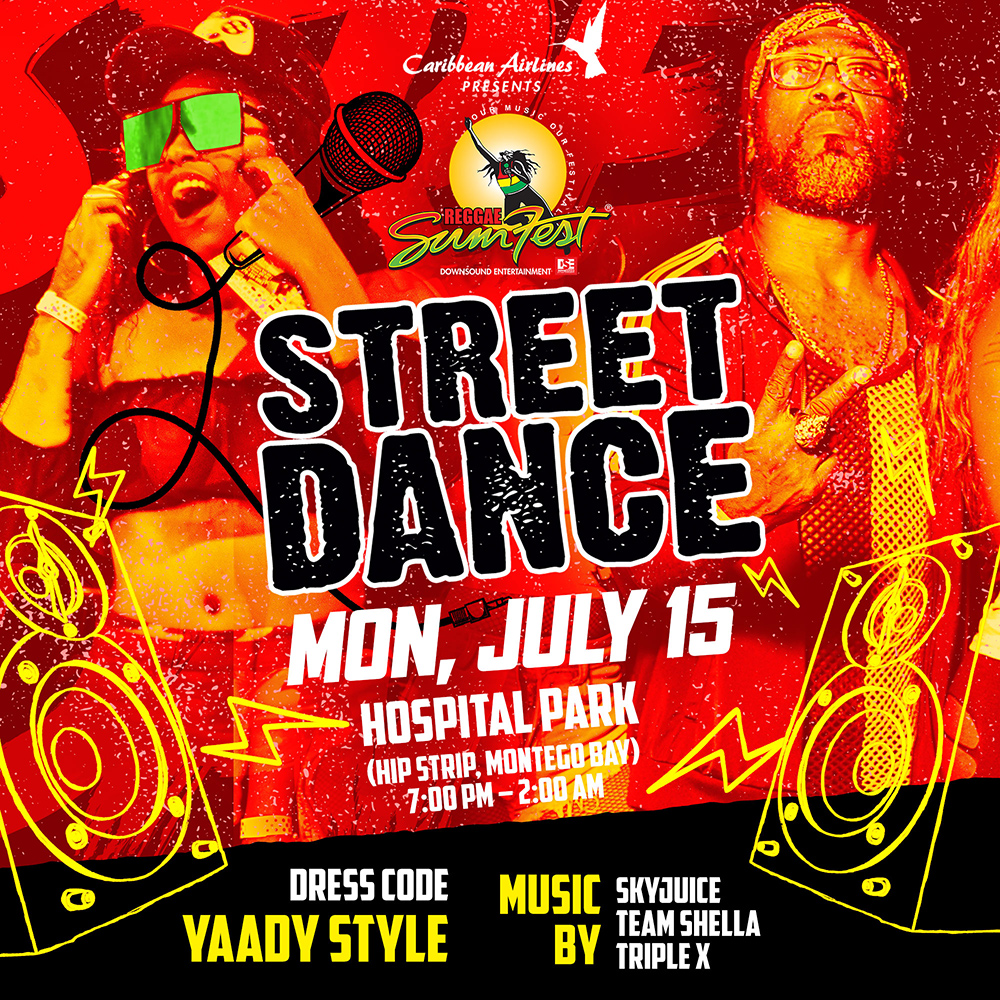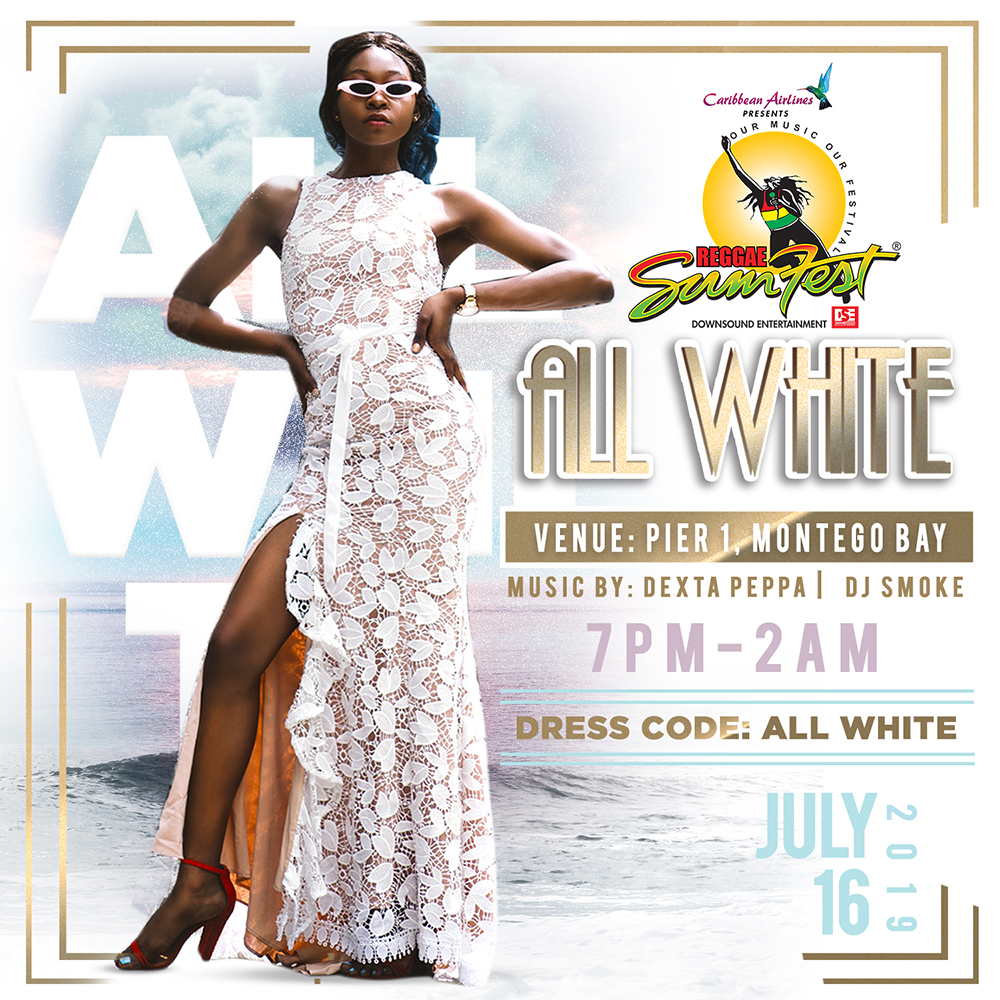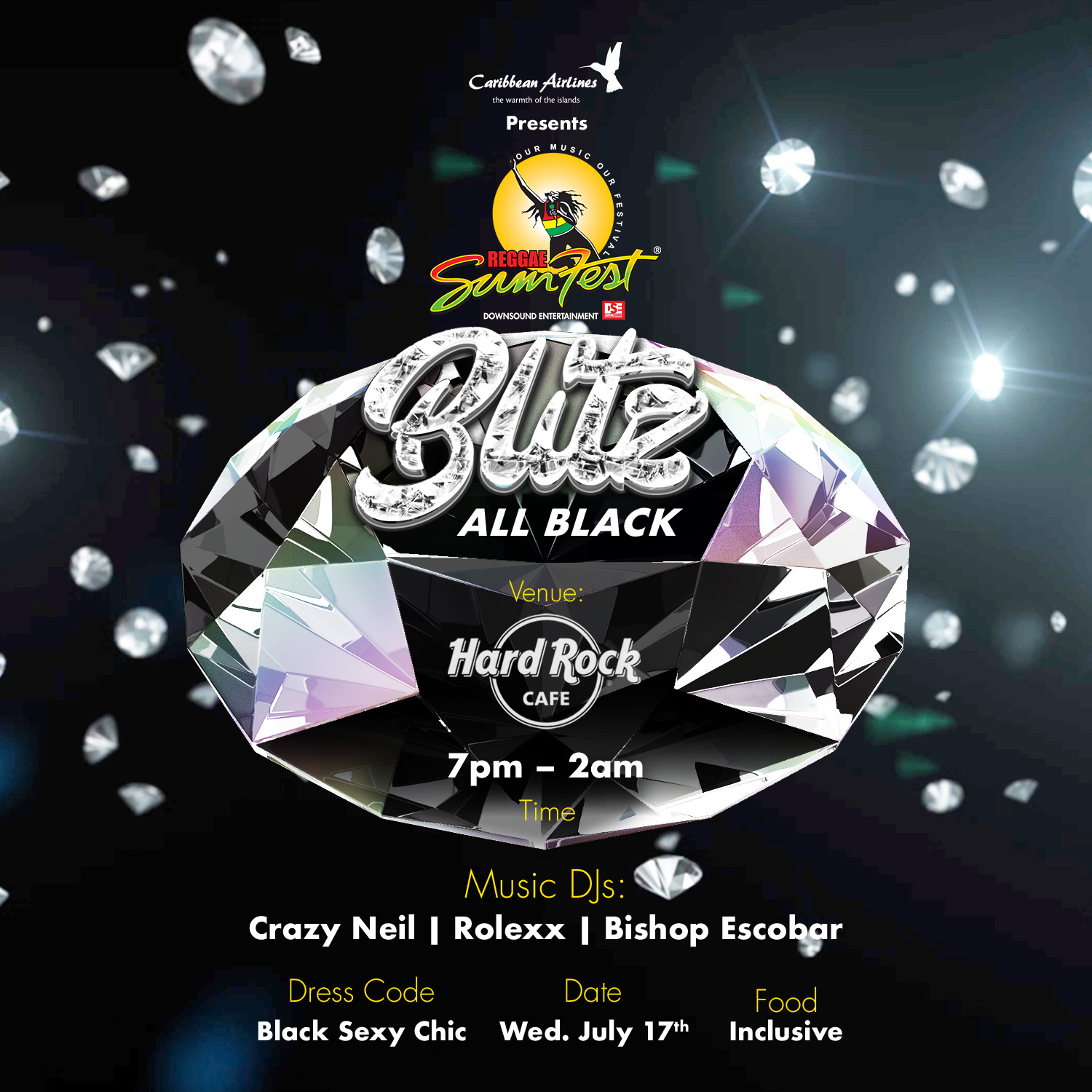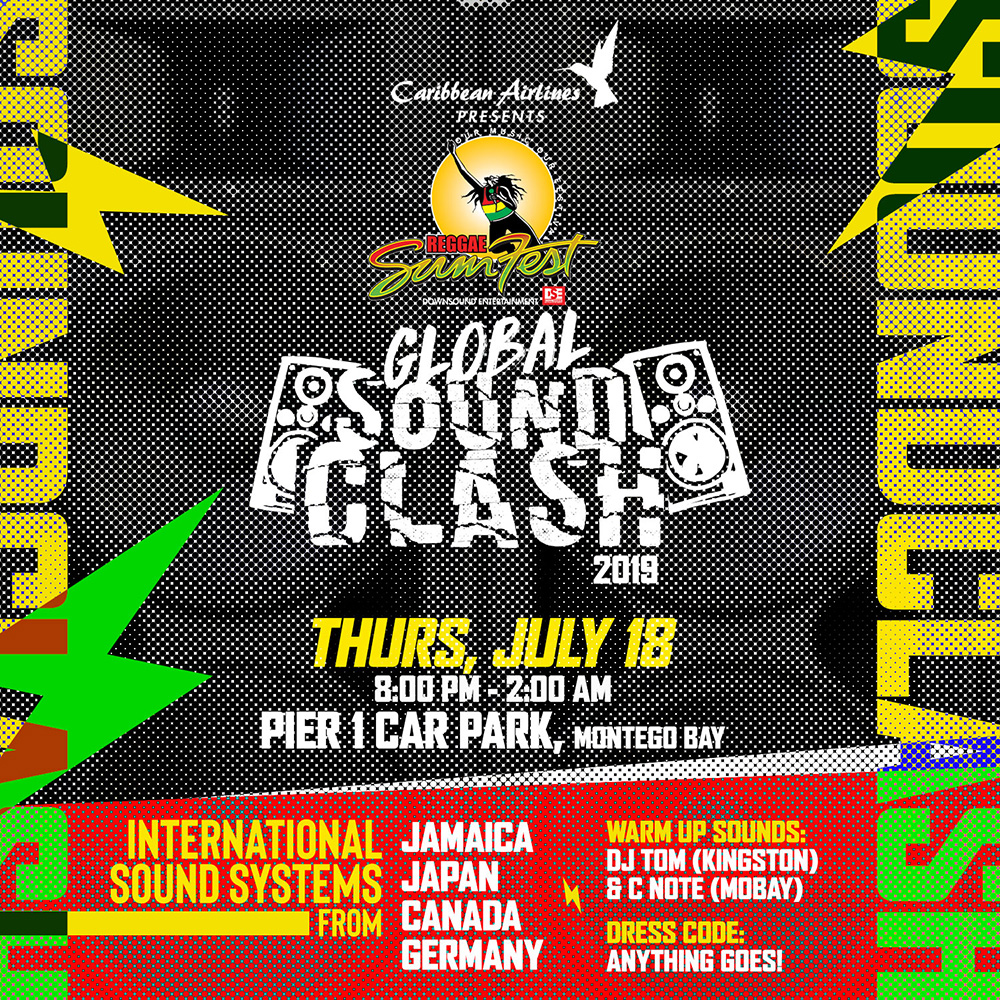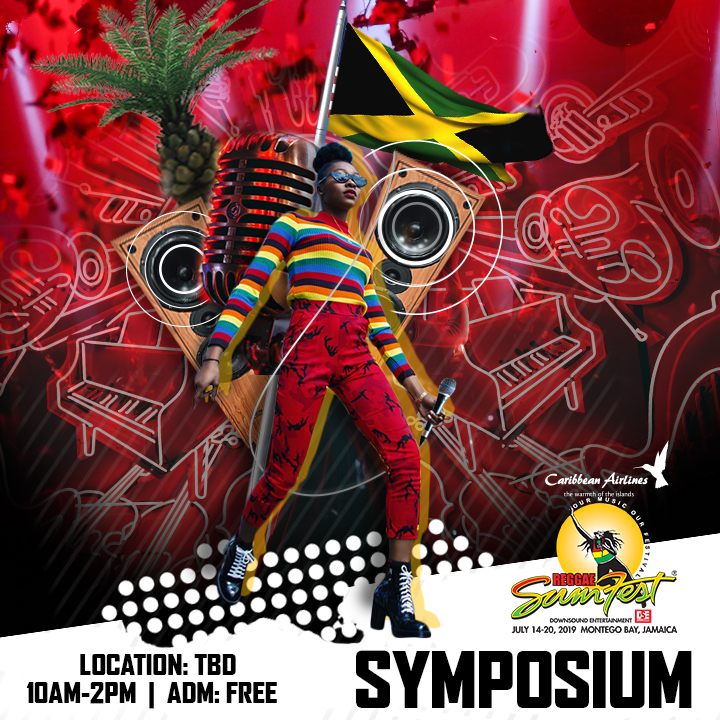 . STAY TUNED FOR MORE TICKET RELEASES COMING VERY SOON............ Reggae Sumfest 2019 is coming and goes on sale just after Midnight 12:01 AM Friday February 8th , 2019. Also coming later, we are offering in limited quantity special discounted "Sumfest Express PartyBus" Tickets for EarlyBird and Advance Main Festival Night Ticketholders that provide Round TripTransportation to and from Reggae Sumfest Main Festival Nights Friday and/or Saturday, July 19 & 20, leaving from several Jamaican departure points, making the experience of attending Reggae Sumfest nothing but fun...no driving, no parking, no stress....relax, party on the bus, great snacks and refreshments, and good times to and from the festival with friends at a great price...leave the driving to us.
This year we are inviting the public to our "Inspire Awards" on July 6th at The Pegasus Hotel in Kingston. Also, we will have the "Reggae Sumfest Symposium" again this year, on Friday July 19, 2019, at time and place soon to be announced
Reggae Sumfest Party Week will kick off on Friday July 14th at beautiful Tropical Bliss Beach with a new. "Sumfest Morning Medz " Brunch Inclusive Breakfast Party...great food and drink, and party vibe...dress is " Beach Chic ". On Monday Night, July 15th at the " Sumfest Street Dance " again takes over Old Hospital Park on the Hip Strip for a solid night music, fun, with full bars. Tuesday Night, July 16, the highlight party of summer " Sumfest All White Party" returns to its home at Pier One Restaurant & Bar. Wednesday Night, July 17, The "Sumfest Blitz Party" is coming at the Hard Rock Cafe. The last party night before the two main festival nights will be the global sound system shoot out that always sets Montego Bay on fire, the "Sumfest Global Sound Clash " at Pier One Event Centre.
Friday & Saturday Nights, July 19 & 20 , the All Star & All Night Long Main Festival Nights come to Catherine Hall Entertainment Centre, with the greatest stars of Dancehall & Reggae, with International Guest Stars. Single night or weekend tickets are available for Ultra VIP with a chair, Standing VIP, and GA. All Week Tickets for all the parties and the Main Festival Nights are also available.