REGGAE SUMFEST 2018, Presented by Red Stripe and a DownSound Entertainment...
Description
2018 REGGAE SUMFEST IS OVER...IT WAS A BLAST...A WEEK LONG PARTY THAT NEVER STOPPED ! THANKS TO ALL THAT MADE IT HAPPEN....SEE YOU IN 2019 !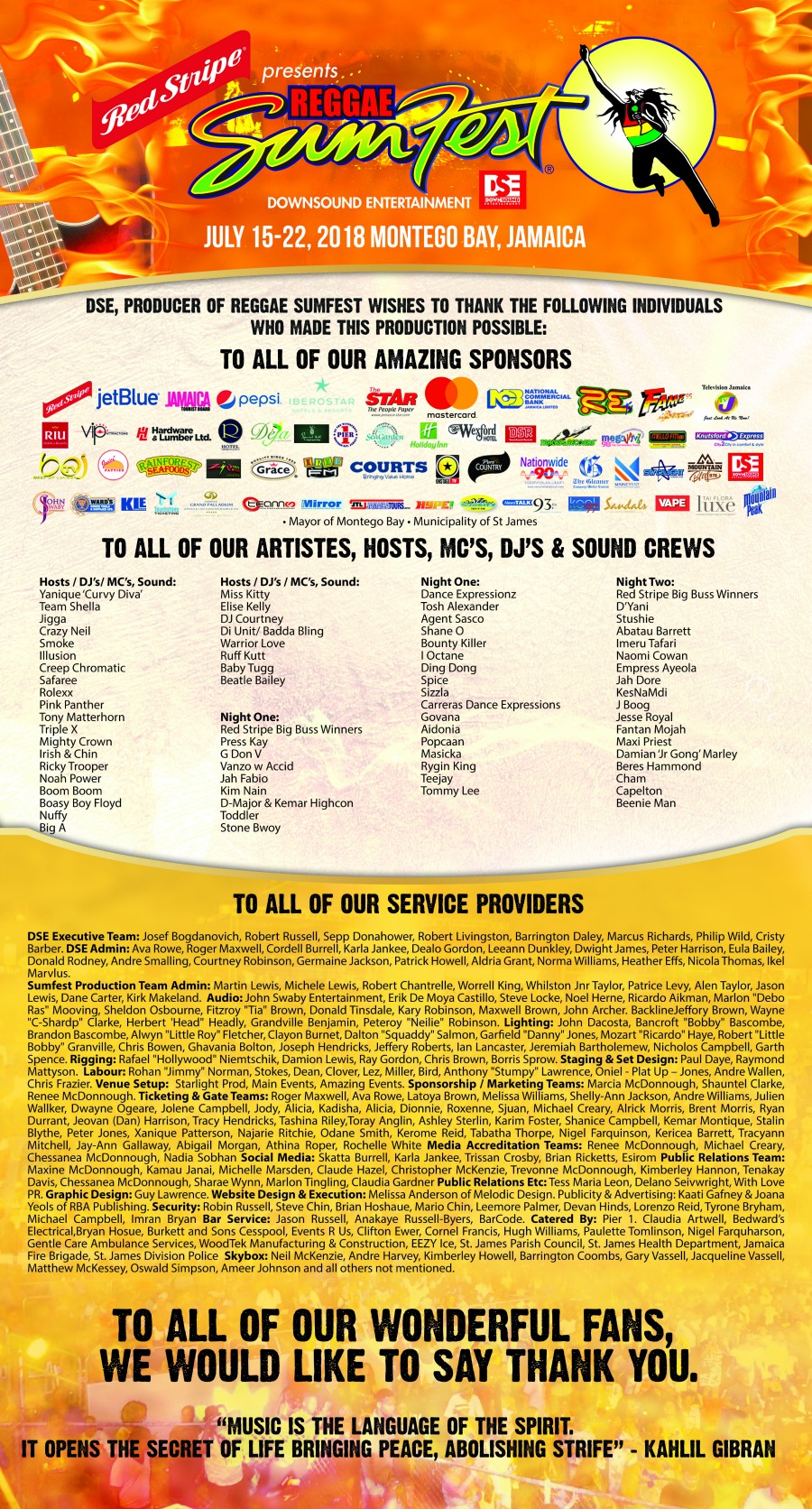 LATEST NEWS...JADA KINGDOM REPLACES STEFFLON DON AT BLITZ PARTY WEDNESDAY NIGHT JULY 18....CHECK HER OUT...SHE IS HOT ! ..BEACH PARTY BED CABANAS NOW SOLD OUT, BUT TICKETS STILL AVAILABLE.....SOME ULTRA VIP TICKETS WITH CHAIRS JUST ADDED IN ADDITIONAL AREA BY FRONT OF STAGE MAIN FESTIVAL....GET THEM BEFORE THEY ARE GONE ! ......... VIP TICKETS GOING FAST AS WELL....ACT NOW ! ! FEW BOTTLE LOUNGE FOR 4 PEOPLE LEFT......MAIN FESTIVAL CABANAS NOW SOLD OUT......MASICKA ADDED TO FRIDAY NIGHT !......ADVANCE TICKETS FOR ALL EVENTS NOW AVAILABLE AT ALL LOCAL OUTLETS IN JAMAICA AS WELL AS HERE ONLINE....

Advance Tickets Now On Sale for All Reggae Sumfest Events...And don't forget to print out your free tickets to the big Street Dance on the Hip Strip Monday July 16.... Don't miss out....The Ultra VIP with Seat Tickets are going fast...As well as VIP Tickets...and GA....Reggae Sumfest 2018 looks like it is heading to a sellout. Just Added...10' X 10 'for 8 and 10' X 20 ' for 12 Top Tier Cabanas...Live Large...Live Well. Advance Tickets for The Colorfest Beach Party, The All White Party, The Blitz Party featuring Stefflon Don from UK and Safaree Samuels from Love & Hip Hop Live At Food & Drink Inlclusive Party at The Hard Rock Cafe, The Irish & Chin 20th Anniversary World Clash with an all star lineup of World Clash Winners Tony Matterhorn, Mighty Crown, Pink Panther, Ricky Trooper, and Special Guests.....and of course the two nights of the main festival Friday & Saturday July 20 & 21, and the Morning Medz after festival party on July 22.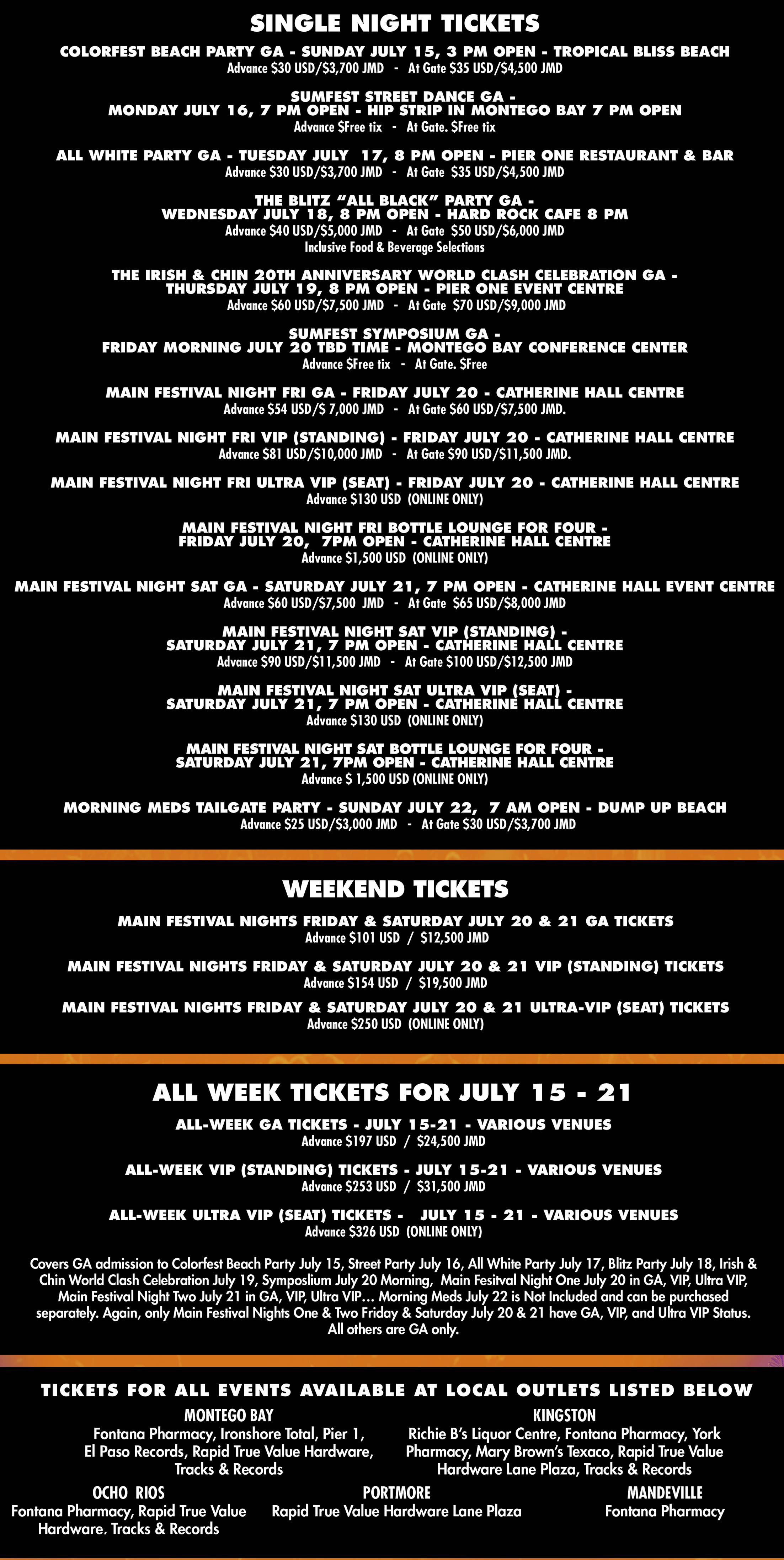 Now Confirmed....Damian " Jr. Gong " Marley, Beres Hammond, Popcaan, Maxi Priest , Spice, Sizzla, Capleton, Aidonia, Cham , Ding Dong, I-Octane, ...And Many More Coming...See the Lineup Graphic below.. ....All Week Tickets will include admission to The Colorfest Beach Party, The All White Party, The Blitz Party , and The Irish & Chin 20th Anniversay World Clash Celebration , and both Main Festival Nights. Any other Preview or post events are either free or purchased separately. Thank you again for supporting Reggae Sumfest.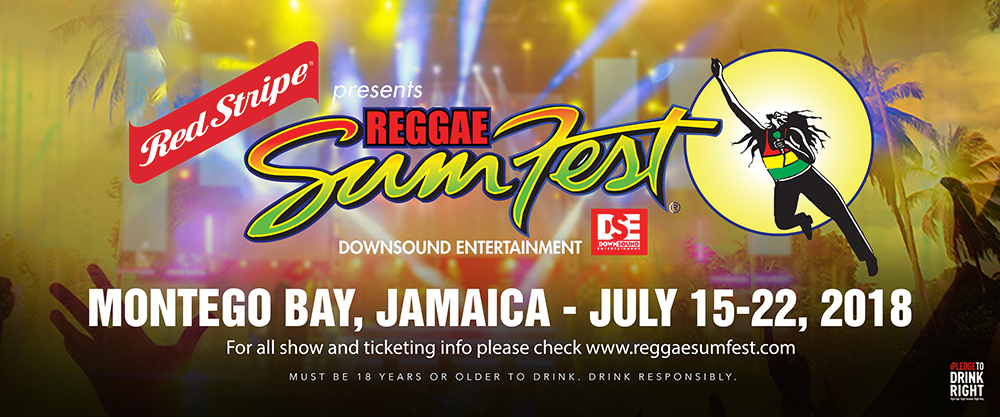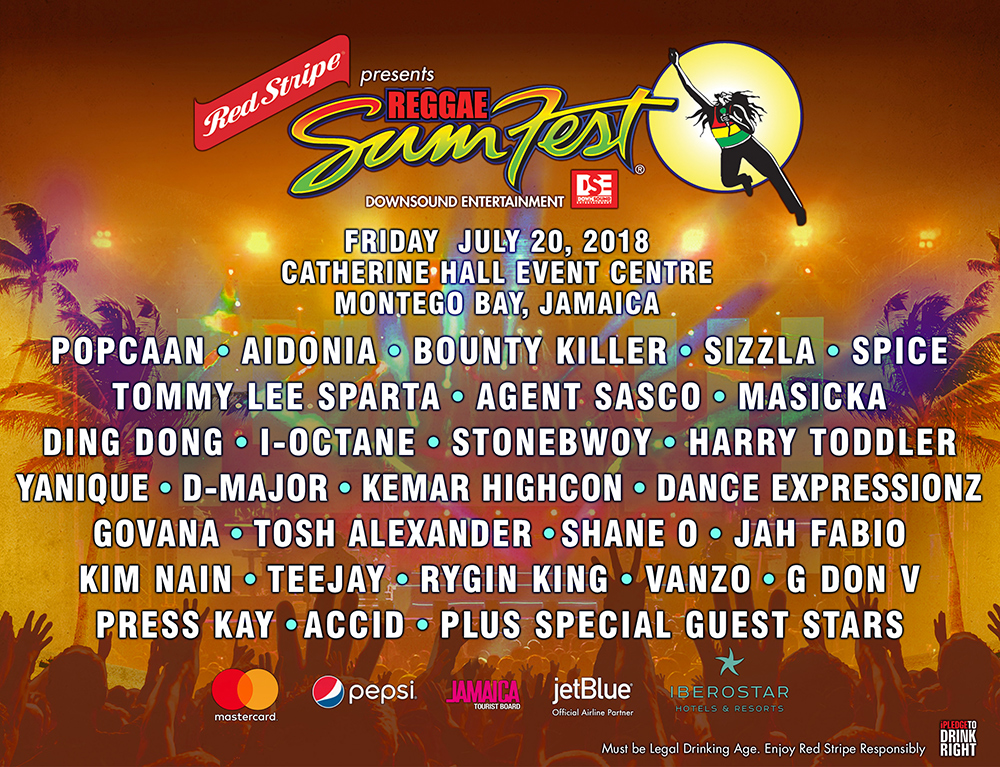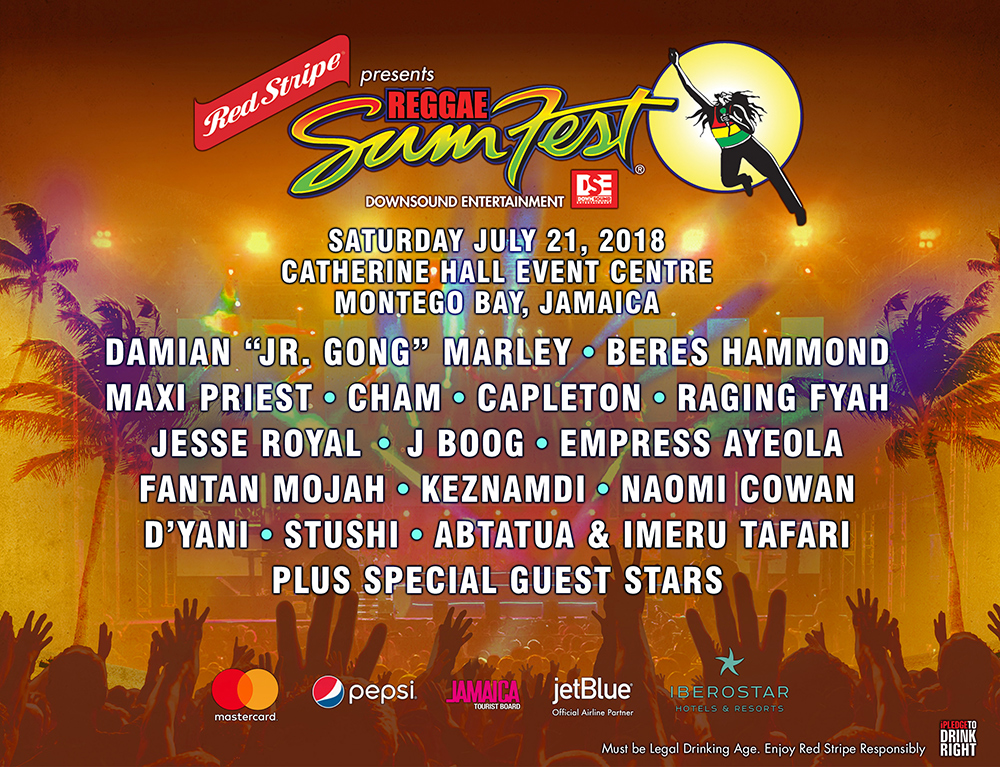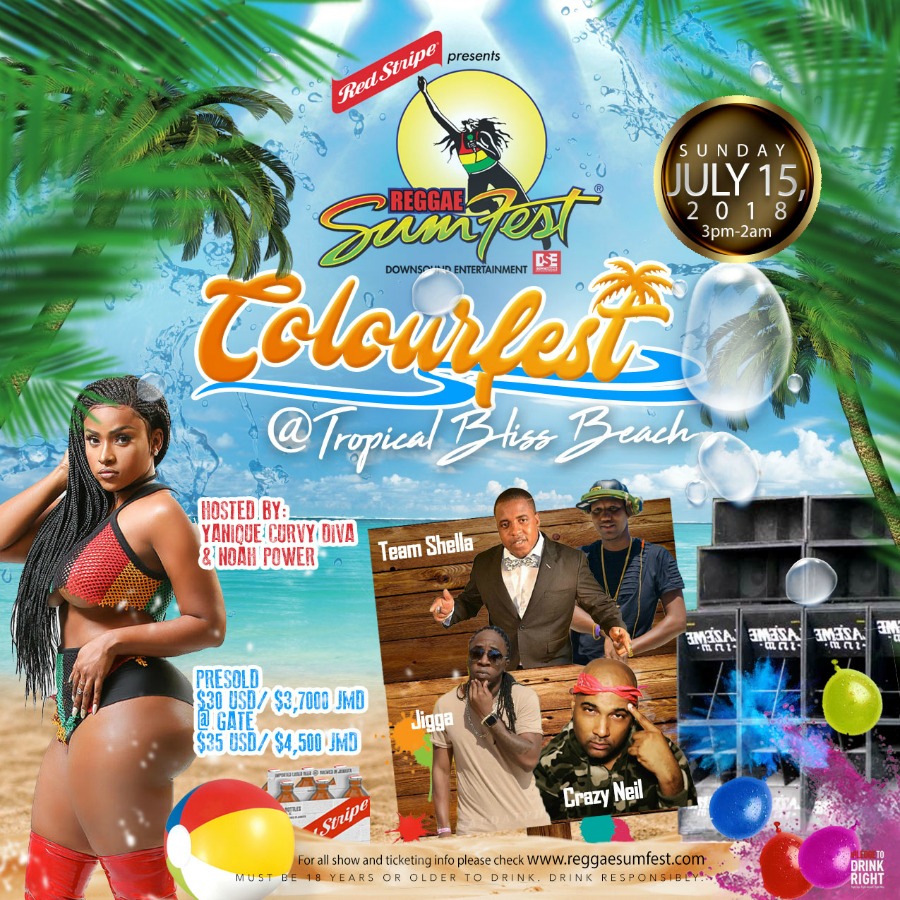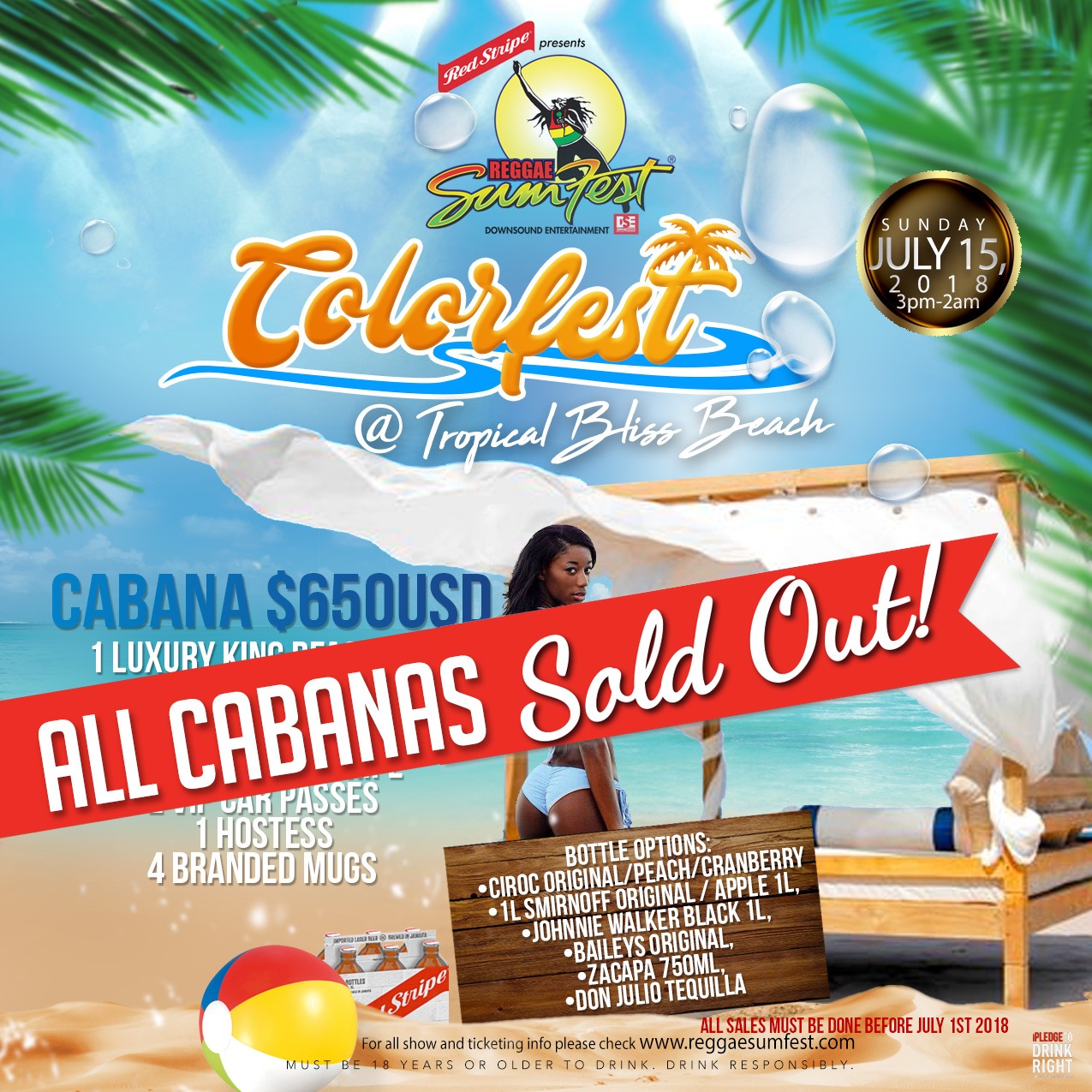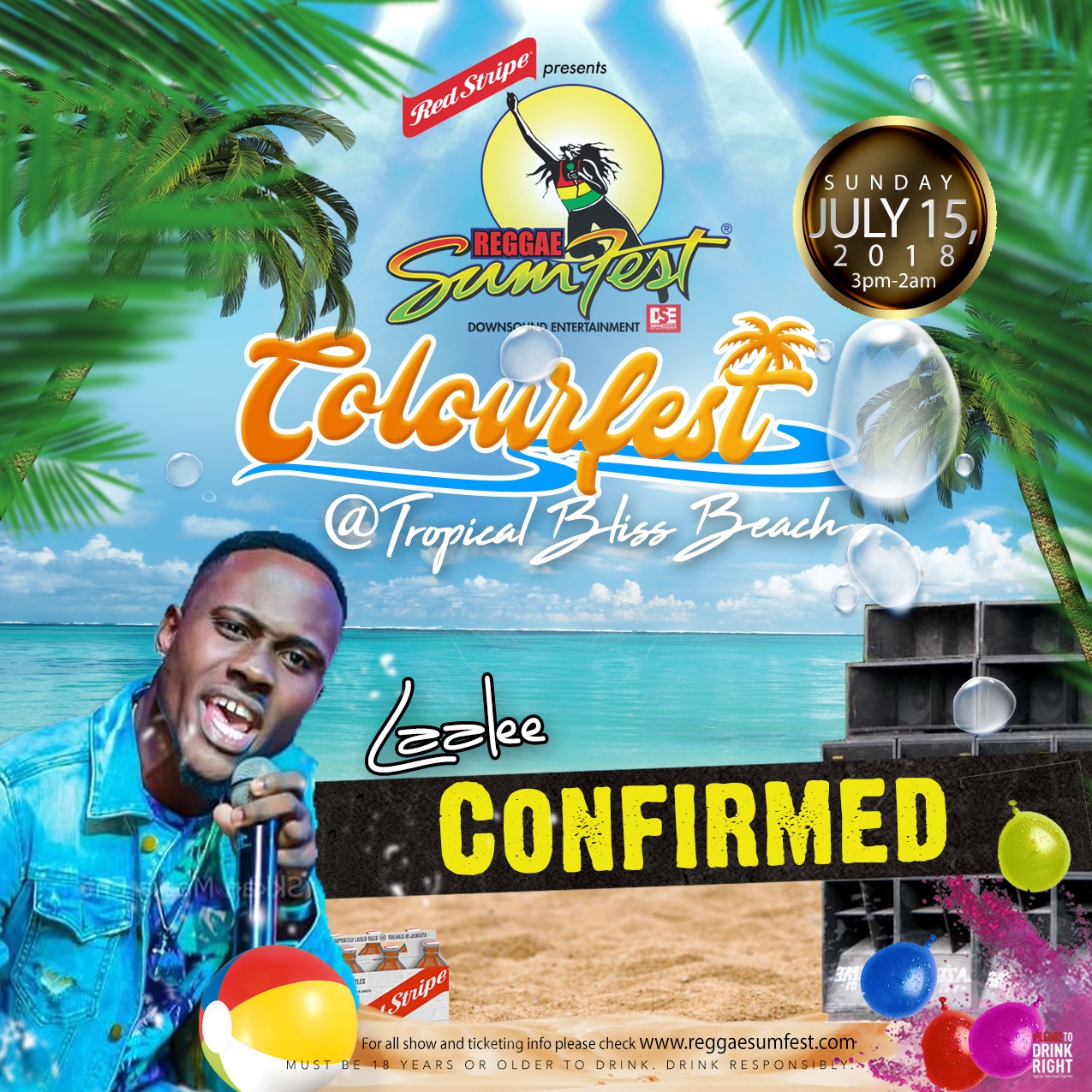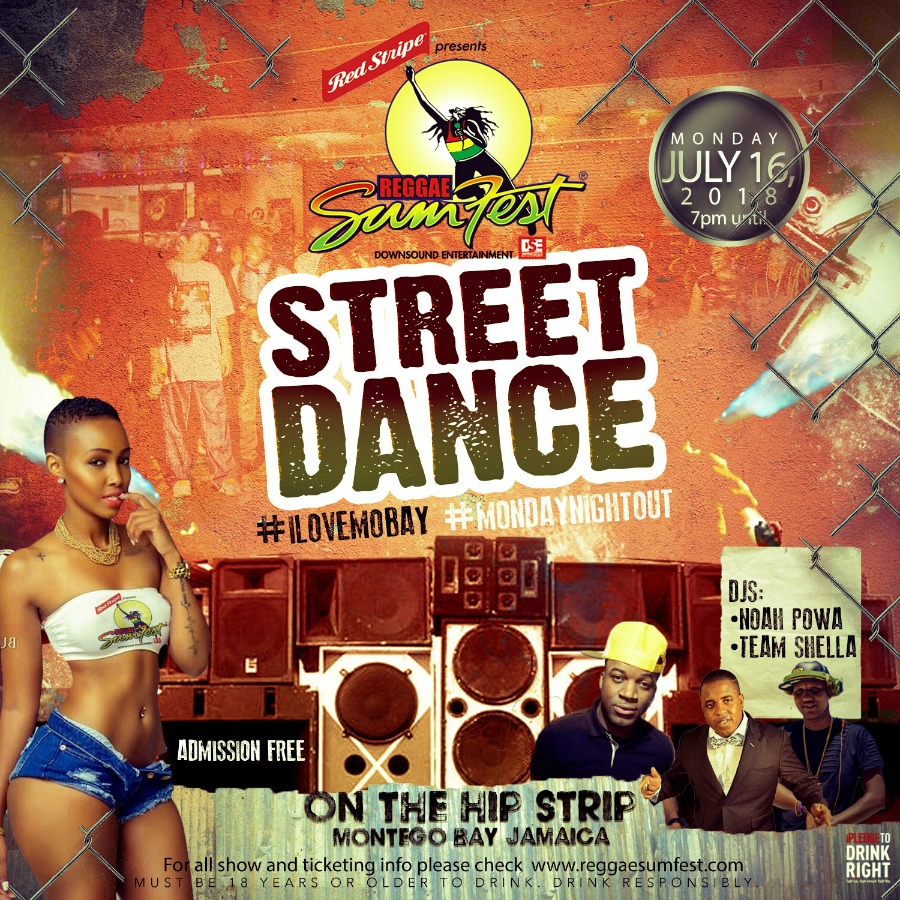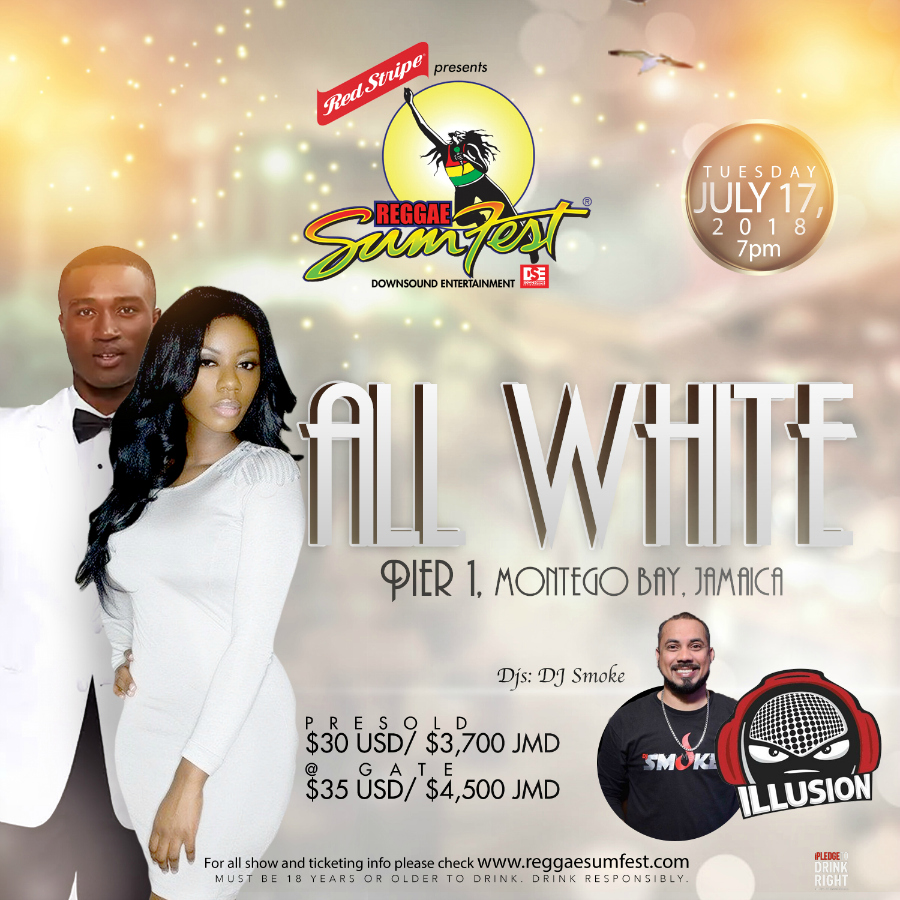 JADA KINGDOM replacing Stefflon Don....https://youtu.be/3539GIiX440