About this Event
Early bird tickets are now on sale for Reggae Sebago! Reserve your tickets and save.
REGGAE SEBAGO! June 13th, 2pm-10pm, Point Sebago, Casco, Maine
Join us for a special one of a kind music experience on Sebago Lake. Featuring live music, beach puppets, fire spinners, belly dancers, live painting, food trucks, arts and crafts.
ANNOUNCING
Phase 1 artists --- Prezident Brown, Royal Hammer, Dis n' Dat Band with more TBA!
Phase 2 artists --- TBA
Be sure to reserve your lodging through Point Sebago while available by calling (800) 655-1232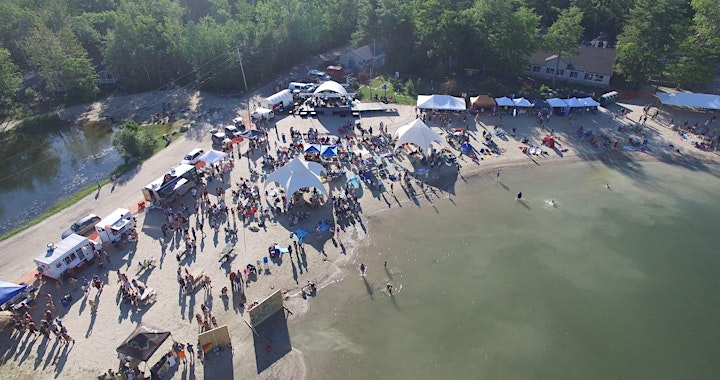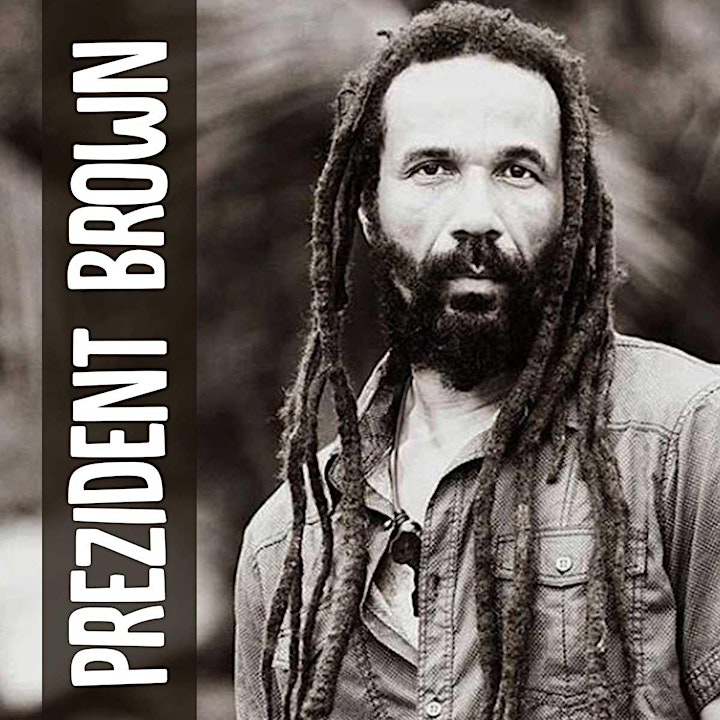 Prezident Brown
Prezident Brown (Fitz Cotterell) was born in the hills of Clarendon, Jamaica. His mother called him Junior Ranking because he would grab the microphone and chant at schoolyard and country dances. He was first known as Slim Brown because of his resemblance to and similar DJ style to his mentor, U Brown. The most formative influence on Prezident Brown was producer and sound system operator Jack Ruby. Ruby saw something special in young Slim Brown; he took Slim Brown under his wing, re-named him Prezident Brown and appointed him resident M.C. of his Hi-Power Sound System, traveling worldwide.
A champion of the new roots and reality consciousness reggae movement he entertains, informs and inspires. Prezident Brown's music speaks a universal language. All of his albums and singles will remain timelessly beautiful and his fourth album, To Jah Only, features one of the most spiritually devoted songs in reggae history, "To Jah Only." His music is echoed overseas and his talent is unequivocal. All of his albums are a must for anyone who loves reggae music. Prezident Brown is an artist driven by a sense of mission and purpose which dictates that he "edutains" (heightens the consciousness of a people) as much as entertains. Prezident Brown is eminently qualified for the role in which he is seen as a vessel from which flows the healing effect of his musical staple.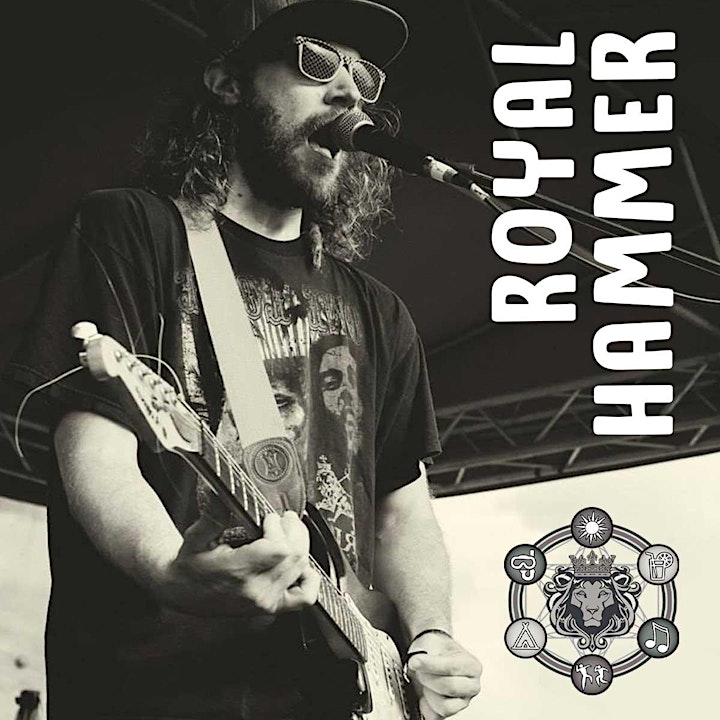 Royal Hammer
Royal Hammer is a seven-piece roots reggae collective from Portland, Maine. Comprised of some of Portland's most talented and seasoned musicians, Royal Hammer has for many years paid thoughtful and respectful homage to the great traditions of Gregory Isaacs, Dennis Brown, Roots Radics and many others. Fresh off the release of its debut album, My Bubble, Royal Hammer has begun spreading their message of love, hope, and justice to a broader audience.
Fronted by lead singer, guitar player, and arranger, Michael Taylor (Rustic Overtones, the Awesome), Royal Hammer is, Gary Gemitti (Rustic Overtones) on drums, Tyler Quist (Jaw Gems, the Awesome) on keyboards, Stu Mahan (London Souls, Nat Osborne) on the low end, and horn section Ryan Zoidis (Lettuce, Soulive, Rustic Overtones), Dave Noyes (Plains, Rustic Overtones) and Lucas Desmond (Model Airplane, Kenya Hall Band). Among their long list of accomplishments, Royal Hammer has shared the stage with such legendary artists as Lee "Scratch" Perry, Barrington Levy, and Midnite as well as backing up international reggae artists Marty Dread and Glen DaCosta of the Wailers.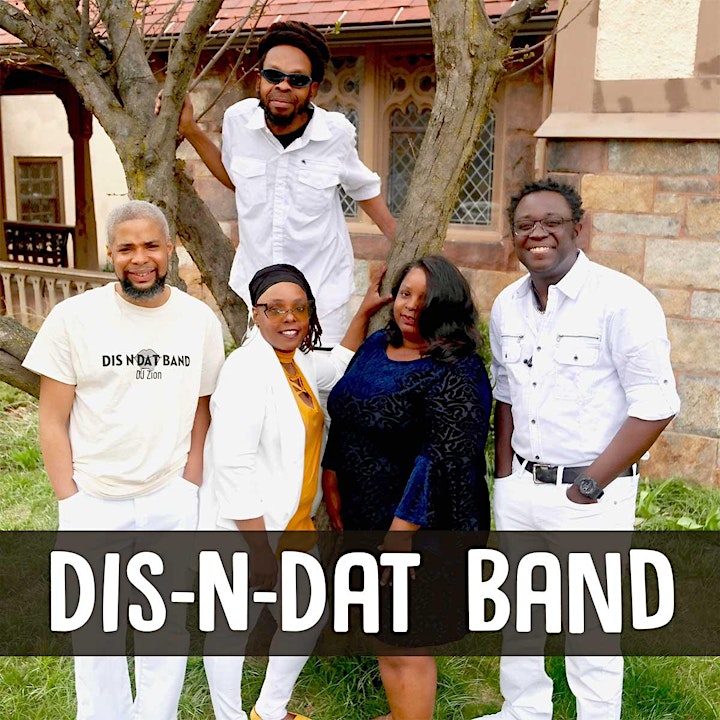 Dis n Dat band
A combination of all Caribbean styles, formed by husband and wife duo Sista Dee and Rangotan, The Band has toured worldwide as well as all over the U.S. We are a vibe, a feeling, a sound that is original, using the steel pan, percussion and authentic caribbean/african harmonies and grooves alongside conventional instruments. Rangotan brings the original and authentic reggae feel taught to him in Jamaica and while playing with bands like Black Uhuru and playing on major tracks like Tenor Saw's fever and much more.
Sista Dee, a native of Trinidad and tobago, is a steel pan virtuoso, playing all over the world, fluent in several genres of music, and also a professional producer and steel band arranger.
Charleston Sarjeant, keyboards, is also an accomplished steel pan player and arranger. With Kiki on vocals and percussion, Jermaine on Bass, and other guest musicians we bring a vibe to any event! If you haven't already been to a show be sure you make one soon and see what all the fuss is about!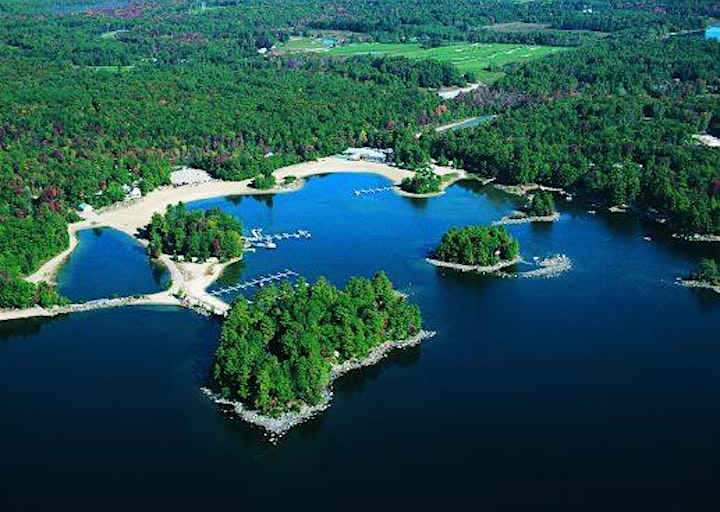 Point Sebago Resort provides first-class family vacations.
Address: 261 Point Sebago Road, Rte. 302, Casco, ME 04015
Ph: 800-655-1232 >> RESERVE LODGING
Located in Maine on beautiful Sebago Lake, this 775-acre resort and 18-hole championship golf course has been a premiere family vacation destination for almost 50 years. The picturesque location, award-winning activities for adults and children, entertainment programs, and nationally-recognized 18-hole championship golf course combine to create the perfect vacation destination. The resort offers numerous ways to stay with choices of vacation rentals and RV sites. And, for those guests who just don't want their Point Sebago vacation to end, we offer unique vacation cottages for sale.