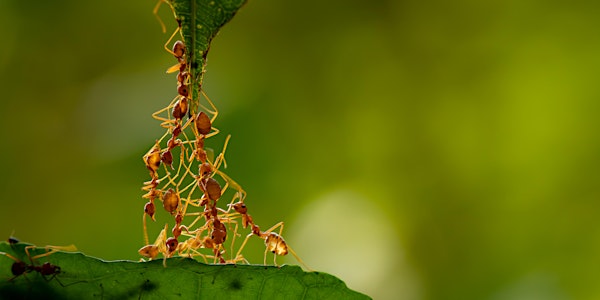 Regenerative Leadership Journey taster session
Meet Laura Storm and the rest of the Regenerators Academy team, ask questions, and learn more about what the year-long journey entails.
About this event
What does it mean to be a Regenerator? How does it feel to be part of a diverse and inspiring community of like-hearted people from all over the world? What's possible when we come together to learn, unlearn and remember?
If you're curious about joining next year's Regenerative Leadership Journey but are not yet sure, then join us for this taster session!
This is an opportunity for you to meet Laura Storm and the Regenerators team, connect with other regenerators, get a feel for the experience of being on the Regenerative Leadership Journey, and ask your questions.
Leave feeling nourished, energised, and connected.
ABOUT THE JOURNEY
This unique one-year long journey is a combination of an extensive deep-dive course in Regenerative Leadership, a virtual global community, and stimulating co-created LIVE sessions.
The journey has been designed to help you develop a practice of Regenerative Leadership, test out new regenerative ways of working, leading and living, and meet others on the same path. This is a space for those that are longing to be part of building life-affirming, regenerative organizations and societies.
Postcard from the Regenerative Leadership Journey 2022
Postcard from the journey: learning from the logic of life
🌿 Already sure? Sign up to the journey here: https://lnkd.in/eVYd8mxV