Actions and Detail Panel
Regenerative Earth Summit: Food + Climate + Culture
Mon, Nov 6, 2017, 7:00 AM – Tue, Nov 7, 2017, 6:30 PM MST
Description
"The answer…is dirt, the question is irrelevant" attributed to Stephanie Jo Kent
Regenerative Earth Summit: Food + Climate = Culture is about the ground we walk on and the planet we call home.
It is an invitation to the organic, non-GMO and emergent regenerative food and agriculture movements, the soil carbon sequestration community and the local food movement. Together, we can create a positive revolution in how humans work together to bring healthy, nutritrious foods to our communities, work collaboratively with earth's life support systems to sequester carbon and learn how to share one planet with millions of other species.
At the Epicenter is bringing visionary farmers, ranchers, entrepreneurs, activists, academics, business and nonprofit leadership together to deep dive with participants in a Summit experience designed upon the principles of biomimicry. We will co-create an ecosystem of peers across multiple disciplines. Together we'll work to discover and devise how we can meaningfully collaborate in service to our shared missions to galvanize a vibrant, restorative and health affirming food system world-wide that nourishes our communities and cools our planet.
If you are bold, curious, open-hearted and would like to be part of a catalyst for worldwide change – this event welcomes YOU!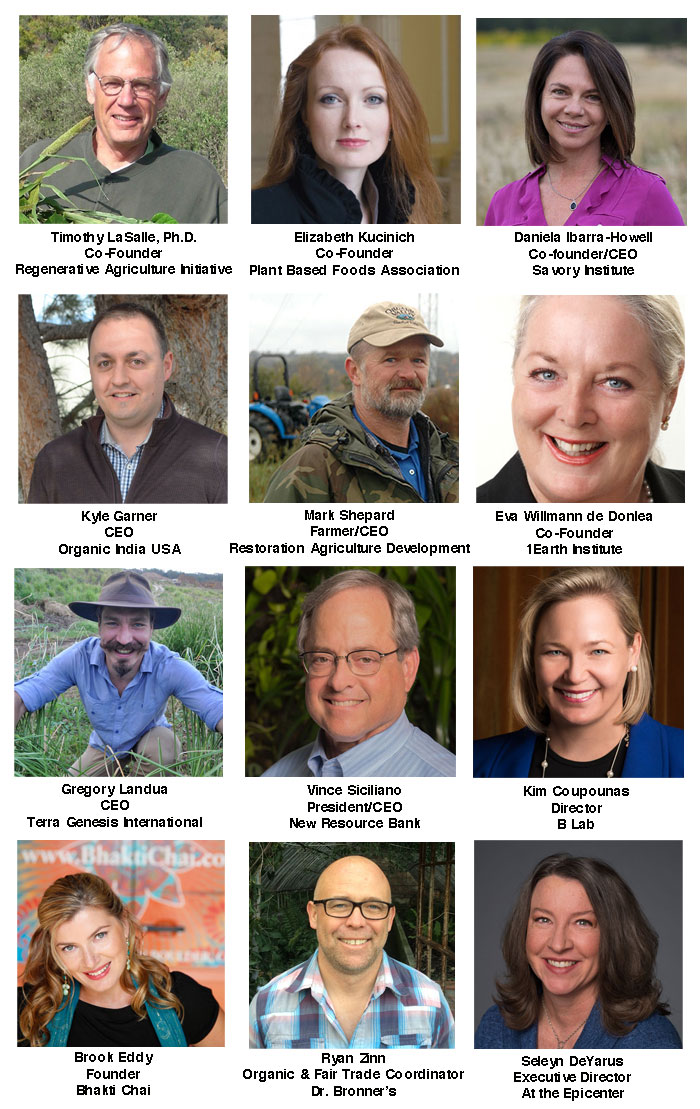 *Regeneration is the process of renewal, and restoration that makes life and ecosystems resilient to natural fluctuations or events that cause disturbance or damage. Regenerative concepts take sustainability to the next level, moving from 'doing less bad' to actually 'doing good' for people and planet.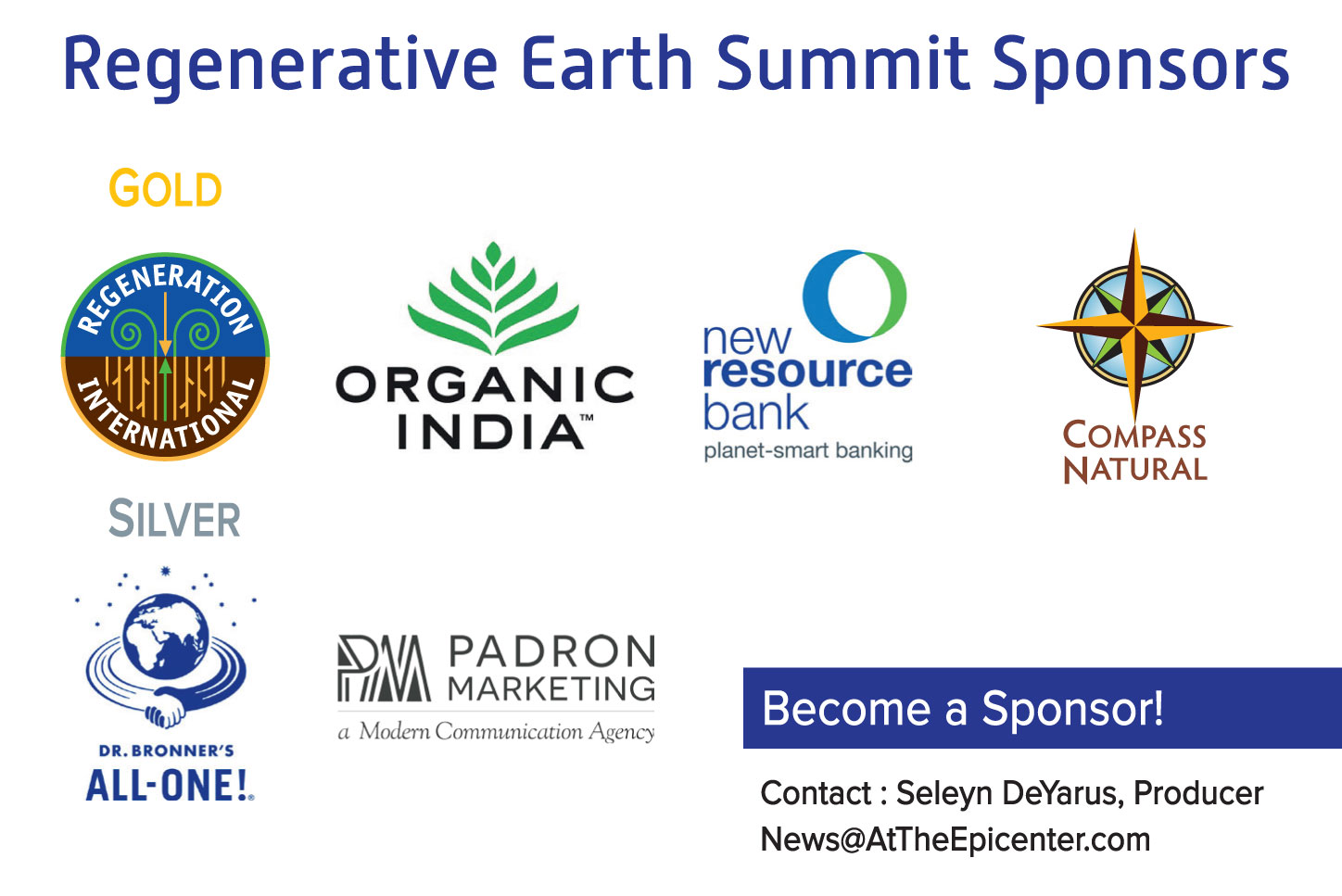 ---
FAQs
How can I contact the organizer with any questions?
Please click on "Contact the Organizer" below, or email news@attheepicenter.com

What is the refund policy?
Refund/Transfer Policy:
Note: Please contact the organizer with any specific questions you have.
Please note that your tickets are transferable. If you cannot use your ticket, but wish to transfer it to another person, you can simply change the ticket information and transfer your purchase.
It is the policy of the Regenerative Earth Summit to offer refunds only in extenuating circumstances. If you feel your situation warrants a refund, please choose the "Request a Refund" option from your order detail confirmation page.

We will make every effort to honor all requests in a timely manner.
For approved requests, the ticket refund schedule, minus fees, is as follows:
Before August 1st: 90% refund
Before September 1st: 60% refund
Before October 15th: 30% refund
After October 16th - Event 0% refund
*Fees will not be refunded
If you cannot use your ticket and do not wish to transfer it to another person, you can choose to use the funds as a 100% tax-deductible donation that will be shared equally amongst the presenting partners. If you wish to choose this, please contact the organizer.