Location
Japan Society
333 East 47th Street
New York, NY 10017
This symposium discusses design and technology that address social issues to create a sustainable society.
About this event
September 11, 2019 please join us for the symposium: REGENERATING GOOD, organized by Satoshi Nakagawa and Future Brain Lab focused on micro energy harvesting, ecocomputing technology and design that will help us live more harmoniously. Discussion will center on design concerned with harmony between the natural environment and humanity, rather than industrial development solely aimed to increase urban entropy.
Venue: Japan Society, 333 E 47th St, New York, NY 10017 
Date: September 11 (Wed), 2019
Hours: 12:30 pm Open
Talks: 1:00 pm - 7:00 pm
Admission : Free
Presented by: Future Brain Lab Project
Supported by: super sensing forum / Asahi Kasei Corp. /tripod design Co., Ltd.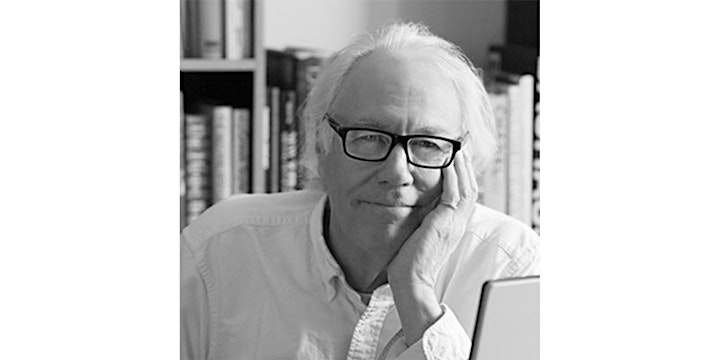 Tucker Viemeister
Viemeister Industries
Tucker Viemeister, FIDSA, brings new meaning to the term "multimedia." His life (not just his work) is a convergence of innovative ideas and physical stuff. Trained as a product designer, he is also involved in architecture, graphics, new media, branding and strategy. He helped create the widely acclaimed OXO "GoodGrips" universal kitchen tools. He also writes, teaches and lectures, serves on a few boards, was named after a car and still has time for volunteer work, his family and his transdisciplinary company, Viemeister Industries, focusing on creating integrated brands, products and places. Partners include JCDecaux, Design Within Reach and Omhu.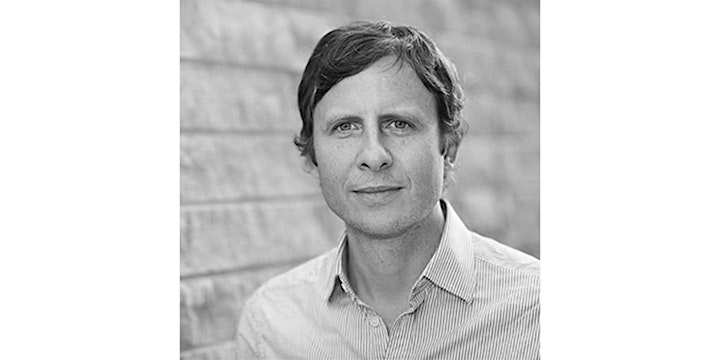 David Benjamin
The Living / Columbia University
David Benjamin is Founding Principal of The Living and Associate Professor at Columbia GSAPP. His work focuses on expanding the definition of environmental sustainability through the frameworks of biology, computation, and a circular economy. He and the firm have won many design prizes, including the Emerging Voices Award from the Architectural League, the New Practices Award from the AIA New York, the Young Architects Program Award from the Museum of Modern Art and MoMA PS1, and a Holcim Sustainability Award. Recently, Benjamin appeared in Rolling Stone as one of "25 People Shaping the Future," and The Living was ranked third on Fast Company's list of World's Ten Most Innovative Architecture Firms. Clients include the City of New York, Seoul Municipal Government, Google, Nike, 3M, Airbus, BMW, Daiwa House, and Björk. Recent projects include the Princeton University Embodied Computation Lab (a new building for research on robotics and IoT), Pier 35 EcoPark (a 200-foot-long floating pier in the East River that changes color according to water quality), and Hy-Fi (a branching tower for MoMA PS1 made of a new type of biodegradable brick).
Title of the Lecture : Lifecycles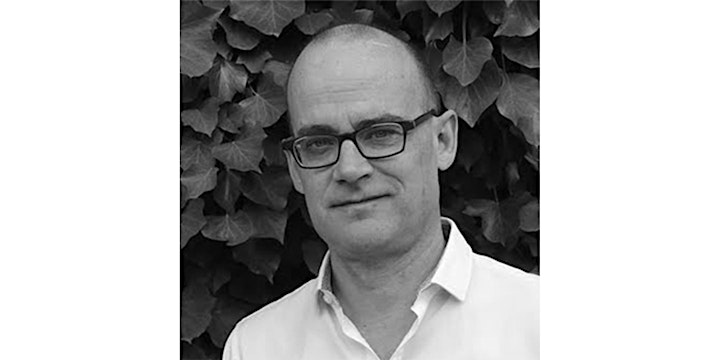 Peter Yeadon
Rhode Island School of Design
Professor Peter Yeadon is the Head of Industrial Design at the Rhode Island School of Design. He is known for his expertise in advanced materials for architecture and design, particularly smart materials, nanomaterials, and biomaterials. Yeadon is also the Founder of Yeadon Space Agency in NYC, which focuses on projects that incorporate these substances.
Title of the Lecture : Tiny Provocations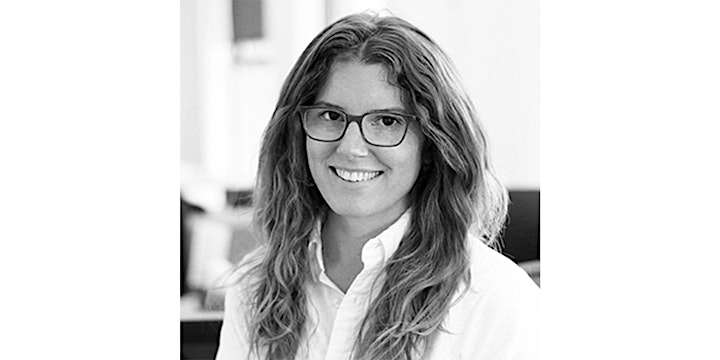 Gena Wirth
SCAPE Landscape Architecture DPC
Gena Wirth is a Registered Landscape Architect (RLA) and the Design Principal at SCAPE. Trained in landscape architecture, urban planning and horticulture, Gena draws from her interdisciplinary training to create ecologically rich and culturally relevant landscapes from the infrastructural scale to the site level. She currently leads the design on several significant projects in the office, including the ongoing Chattahoochee RiverLands Greenway Study. Gena was on the original Oyster-tecture team and was the Project Manager for SCAPE's involvement in the NYC Special Initiative for Rebuilding and Resiliency (SIRR), studying large-scale harbor-wide strategies for coastal protection. She was also Project Manager for SCAPE's winning Rebuild by Design proposal, Living Breakwaters, and the Public Sediment Team for the Resilient by Design: Bay Area Challenge.
Title of the Lecture : Toward an Urban Ecology.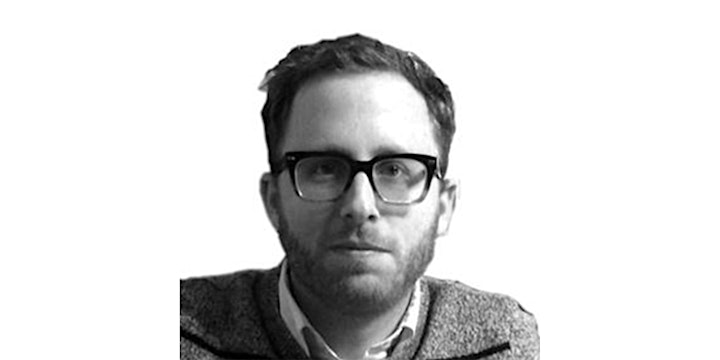 Adam Marcus
California College of the Arts
Adam Marcus directs Variable Projects an Oakland-based architecture practice, and he is a partner in Futures North, a public art collaborative dedicated to exploring the aesthetics of data. Adam is an Associate Professor of Architecture at California College of the Arts, where he leads studios in design computation and digital fabrication and co-directs CCA's Architectural Ecologies Lab.
Title of the Lecture : Constructing Architectural Ecologies.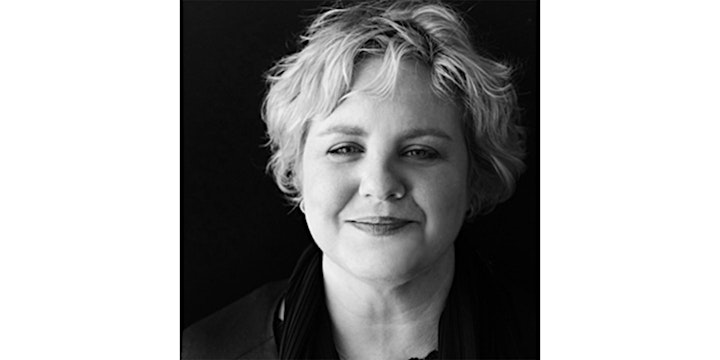 Mariana Amatullo
Mariana Amatullo is the Vice Provost for Global Strategic Initiatives at The New School and an Associate Professor of Strategic Design and Management at Parsons School of Design, The New School. Mariana is also the President of Cumulus, the only global association of universities focused on art, design and media. In 2001, Mariana co-founded Designmatters, the award-winning social innovation department of ArtCenter College of Design and led the program for seventeen years. She is a Global Fellow of the Salzburg Seminar, an RSA Fellow and a scholar- in-residence with the Weatherhead School of Management, Case Western Reserve University. Amatullo lectures internationally about the role of design in social innovation. She holds a PhD in management from the Weatherhead School of Management at Case Western Reserve University, an MA in art history and museum studies from the University of Southern California and a licence en lettres degree from the Sorbonne University, Paris.
Title of the Lecture : Bringing a Design Attitude to Social Change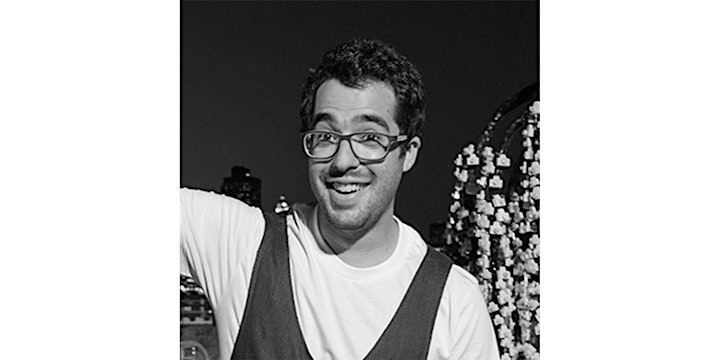 André Feliciano
André Feliciano is a Brazilian born artist working between Berlin and New York City with a passionate interest in cultivating art, nature, and togetherness in multiple forms. Feliciano has presented and exhibited work internationally, published several books, and spent the past three years working with Olafur Elaisson's Little Sun Foundation. Feliciano has coined the term "Floraissance" whereby he interrogates the future of Contemporary Art.
Title of the Lecture : Welcome to the Floraissance!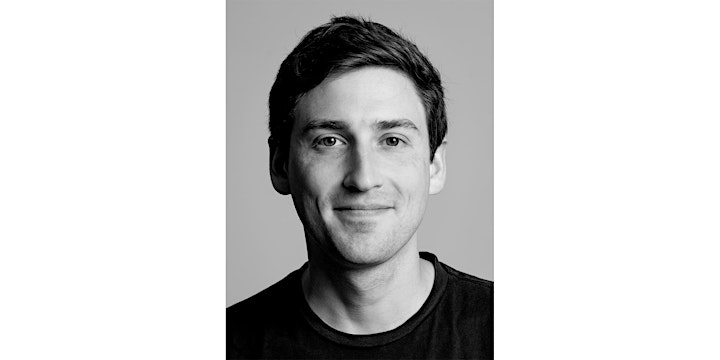 Kevin Rand
Ampyx Power B.V. / Magical Microbes
Kevin Rand is a well-versed engineer focused on technical issues at the intersection of energy harvesting and sustainability. Following from a range of unique professional experiences - from large-scale airborne wind energy kites to small-scale microbial fuel cells for STEM education - Kevin is passionate about developing innovative products that tangibly change the human experience and minimize our impact on the environment. He holds a master's degree in mechanical engineering and energy systems from Columbia University and is currently based in the Netherlands.
Title of the Lecture : Scaled Applications for Energy Harvesting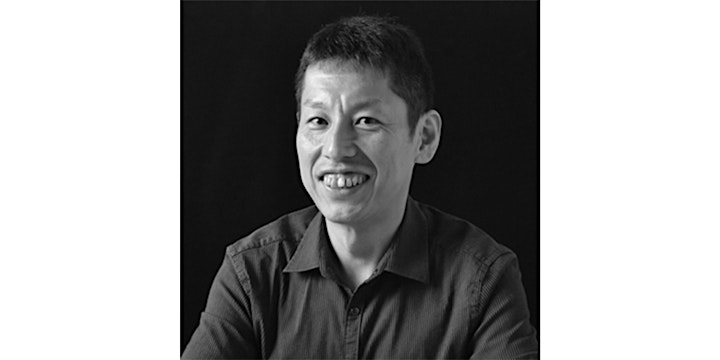 Masao Awatsu
Asahi Kasei Microdevices Corporation
Masao Awatsu is the hardware system architect at Asahi Kasei. Masao Has been in the wireless communications field for over 20 years developing 3G/4G system design including debugging and field testing. Masao has been advocating a new way to provide nature symbiotic energy for sustainable development since 2016.
Title of the Lecture : Natural System Design by super regenerator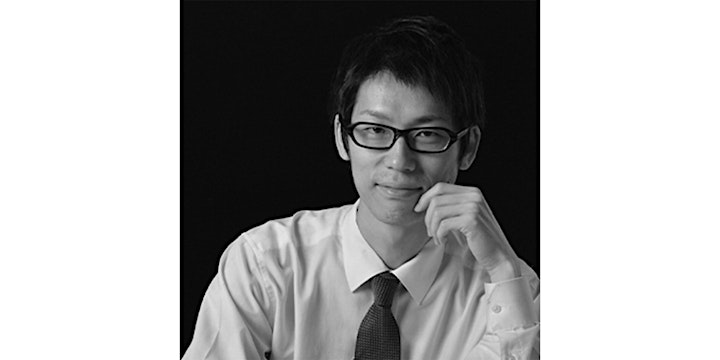 Teppei Hayashi
Asahi Kasei Microdevices Corporation
Teppei Hayashi is a senior engineer at AsahiKasei Microdevices corporation. He is an IC design engineer, specializing in RF analog circuits such as frequency synthesizers and VCOs, and low current consumption analog circuits. The IC he designed has been used in many products so far, helping to enrich people's lives.
Title of the Lecture : REGENERATING GOOD - Develpoment of REGENERATOR -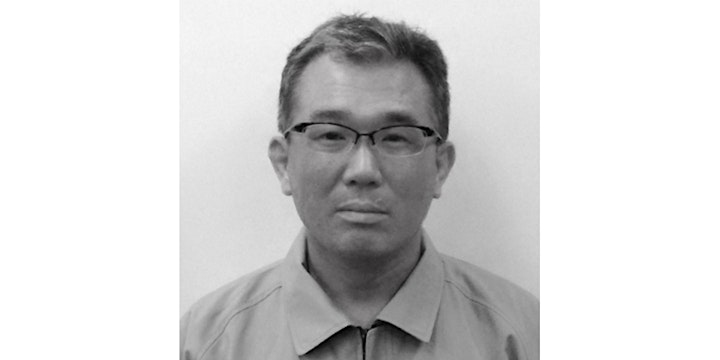 Hiroshi Yokoyama
National Agriculture and Food Research Organization
Hiroshi Yokoyama is a senior researcher at Institute of Livestock and Grassland Science,National Agriculture and Food Research Organization (NARO). His research field is environmental biotechnology for energy production and wastewater treatment. He is developing new anodes for enhanced power generation in microbial fuel cells and biosensors for monitoring water quality.
Title of the Lecture : Development of new bio-devices using electricity-producing bacteria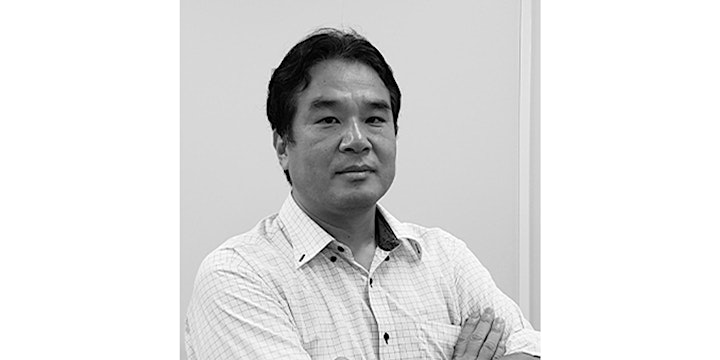 Hideki Uchida
Hideki Uchida is chief researcher at Zeon Corporation. His research field is material and device physics. He is developing thermoelectric generation system with SWCNT (single wall carbon nanotube)
Title of the Lecture : Development of thermoelectric generator with SWCNT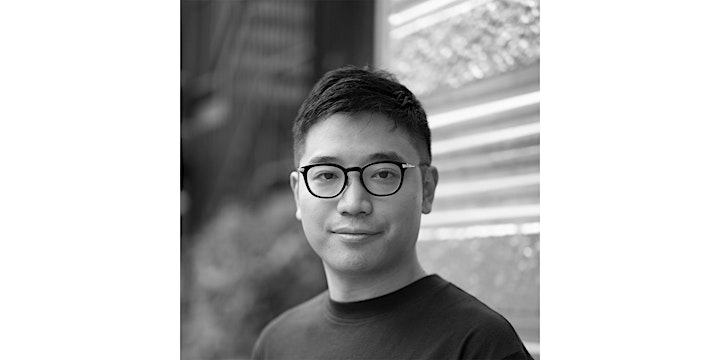 Norihito Yuki
tripod design Co., Ltd. / sensingnet Inc.
Norihito Yuki is a designer/engineer at tripod design and sensingnet, whose background includes mechanical engineering and design methodologies. By applying design theory and methodology on the early stages of design, he defines what real-world problems are and extracts the underlying elements in them. From art installation to regenerative/sustainable design, his range of interest is broad. He holds a master's degree in mechanical engineering from Tokyo University and master of fine art degree from Parson School of Design.
Title of the Lecture : What we think about regenerative/sustainable design after experiencing TSUNAMI 2011
Satoshi Nakagawa
tripod design Co., Ltd. / sensingnet Inc. / super sensing forum
Product Designer, Design Engineer, tripod design CEO.Satoshi Nakagawa builds development theory and evaluation method of universal design and engages in design development of enterprises both inside and outside. 2011 started new concept of sensor and sensing, "SUPER SENSING".Project Professor, Social Cooperation Program for Sensing Humaniation Design, Department of Mechanical Engineering, University of Tokyo. President of super sensing forum Institute. Future Brain Lab Project Organizer.
It can be said that the scientific technology and industrial systems that currently support our lives have advanced largely due to the processes of mass-producing diverse materials, something that utilizes large volumes of energy generated by transforming the earth's resources. It is also certainly true, however, that this has also caused various environmental and social problems.
Today, the demand for reassessment of and improvements in regard to our inefficient use of resources and energy is increasing day by day, and it is necessary for us to propose new designs and technological theories that offer a specific directionality for these issues.
The theme of this international conference is that of industrial design and systems for the purpose of "regeneration". We would like this to serve as an opportunity for the reexamination of both those systems that continue solely to consume precious energy and those environmental problems that result from the proliferation of plastics in our everyday lives, as well as for discussion and investigation that might lead to the discovery of new technologies and design proposals. This conference will concentrate on issues such as medical care and food supply that are associated with the ever-increasing global population, energy-related problems experienced by today's developing information- and mobile-societies, and measures related to food loss and such unused resources as urban waste. Here, we will especially focus on such ideas as the use of micropower that employs both commonplace and microscopic energy resources along with the development of new sources of energy. We will also consider how to balance industrial efficiency and the corresponding resource and environmental impact that modern society faces.
It is our hope that we can make this an event to go back to the beginning of creating a more ideal society.
Satoshi Nakagawa