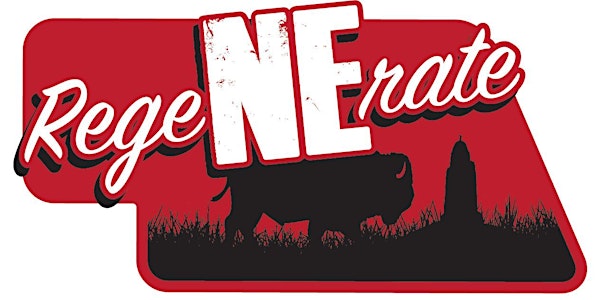 RegeNErate Native in Association with Regenerate Nebraska
Location
WinnaVegas Casino Resort
1500 330th St, Sloan
Sloan, IA 51055
Description
FREE AND OPEN TO THE PUBLIC

Please join us as we bring local and national leaders together to discuss the future of Nebraska food production.

RegeNErate Nebraska is a growing community of local farmers, community groups, urban consumers, tribal members, and everyday citizens working together for more local control over how their food is produced and distributed.

The purpose of regenerative agriculture is to continually improve and regenerate the health of the soil by restoring its carbon content, which in turn improves plant health, nutrition, and productivity.

The event will include conversations on regenerative poultry and bison, sacred seeds, the development of food forests of native fruit and nut trees, and include a local, regenerative bison based supper at the end of the event. Ernest Weston, Jr of Thunder Valley will be a part of the agenda, sharing an update on Thunder Valley's regenerative poultry project in Pine Ridge.

A free supper, prepared with regenerative, locally produced food will be served.

The conversation will have an emphasis on native food sovereignty and how to create opportunities amongst tribes and on native land. This is a setting that will allow for public interaction with the speakers leading the conversation. The overarching goal is to take the information and connections made at this event back home to respective native communities, to help facilitate the development of local food pipelines and food sovereign communities.
Schedule of Events:
1:30-2pm: Tribal Music
2-2:20pm: Tribal Blessing & Food Sovereignty Principles
2:20-3:05pm: Taking Back Ownership In the Soil with RegeNErative Poultry by Pine Ridge Native & Thunder Valley Leader Ernest Weston, Jr.
3:05-4:00pm: Moving Towards Tribal Food Sovereignty with Chicken (or Prairie Chicken) by Main Street Project's Reginaldo Haslett-Marroquin
4:00-4:15pm: Break
4:15-4:45pm: Teaming Up with Local Food Coops to Develop of Food Pipelines with Lone Tree Presentation (Justin Jones) & Nebraska Food Coop (Beth Kernes Krause)
4:45pm-5:10pm: Native Farm Bill by Intertribal Ag Council's Zach Ducheneaux
5:10-5:25pm: Native Foods, Native Peoples, Native Pollinators initiative by Dr. Ed Spevak
5:30-6:05pm: Regenerative Bison Herd Expansion on Indigenous Lands
6:05-6:30pm: Developing Food Forests of Native Fruit and Nut Trees with Nebraska Forestry Service's Graham Herbst
6:30-7:10pm: Sacred Seeds by Founder Taylor Keen -
7:10-7:20pm: Special Guest Regeneration International's Ronnie Cummins 4 per 1000 Video Presentation
7:20-7:50pm: Regeneration Intl Sponsored Local Regenerative Bison Meal & Social
7:50pm-8:00pm Closing and handout of RegeNErate Resource Guide