REGENERATE: A Retreat to Revitalize, Renew & Restore the Body Mind & Soul.

Sunday, March 16, 2014 from 12:00 PM to 8:00 PM (PDT)
Event Details
REGENERATION
A retreat to revitalize, renew restore the body mind and soul…
re·gen·er·ate 
1. To re - form spiritually or morally.
2. To form, construct, or create anew, especially in an improved state.
3. To give new life or energy to; revitalize.
Regeneration is a day dedicated to breathing new life into your life with a renewed commitment and a new plan for intentional living and self care..
Restore your spirit and enter the new year with greater calm, clarity, energy, an intentional living plan for the coming year.  .
Join us for a one day regeneration retreat in the beautiful redwoods with Yoga, Wholsome Food, Music, Community, Mindfulness, Healthful Practices and a Focus on Intentional Spring Cleaning the Planning of Our Lives as we transition into Spring 2015.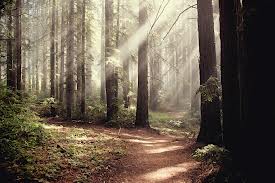 Your Day of Regeneration Includes...
Welcome Circle
Fresh Squeezed Juice
Infrared Sauna
Enchanted Redwood Hike
Outdoor Yoga & Stretch
Spring Cleaning (Your Life) & Lifestyle Planning
Nutrition Optimization Technology and Strategies
Edible Skincare Playshop with Herbal Tonic Elixirs
10 Minute Chi Machine Session
15 Minute Ozone Therapy Session
10 Minute Private Lifestyle Coaching Consultation
Dairy Free, Sugar Free, Gluten Free Gourmet Whole Foods Supper
Sunset & Full Moon Rise Viewing
Closing Circle
All Day Optional: Journaling, Personal Hiking...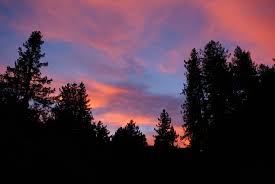 Location:
Beautiful Private Residence in the Hills of Woodside off of Bear Gulch Road West.   * Detailed Directions will be emailed to registered Guests.
Date and Time: 12:00PM-8:00PM Sunday March 16th
Edible Superfood Skincare and Herbal Tonic Elixirs PLAYSHOP
Join Bethanne for an engaging class as she demonstrates how to make 1 of her favorite homemade body exfoliants and an herbal tonic that will effectively restore your adrenals. You'll experience her Ocean Beauty Body Scrub - a Dead Sea Salt, spirulina, rosehips, zeolite, kelp seaweed, spearmint healing treatment that is detoxifying, invigorating, and infused with nourishing superfoods to regenerate skin cells - revealing a more youthful you!
The herbal tonic she'll prepare is filled with adaptogens that help your body body resilience and remain calm amidst stressful situations. Knowing how to whip up beverages that not only satisfy but also support your physical and emotional well-being is critical to your self-care program in 2014! And, it's super fun so come prepared for a really good time and camaraderie among other health-conscious empowered women.
The Chi Machine
Massages internal organs via passive aerobic exercise. Movement of the body - consistent motion energy - creates cellular oxygenation of both the body and the brain, thereby allowing:
Reduction in muscle soreness, tension, stiffness, body aches and pains.
Improved flexibility of muscles and joints, more limber - spinal alignment.
Improved function and regulation of internal organs and body systems.
Improved circulation of the blood - activated lymph drainage and detoxification.
Improved metabolic rate.
and much more.....


Infrared Sauna Health Benefits
Detoxification, Relaxation, Lower Blood Pressure, Anti-Aging & Skin Purification, Cell Health, Weight Loss, Pain Relief, Improved Circulation, Wound Healing


Ozone Therapy 
Transdermal Ozone, also known as hyperthermic ozone, is a method in which ozone is introduced into the body via the skin while sitting in an infrared sauna. As the pores of the skin open as a result of being enclosed in the sauna, ozone enters the body transdermally (i.e. via the skin). The ozone then penetrates the blood, lymph and fat. By allowing ozone in and toxins out via the sweating process that is induced, transdermal ozone therapy is a powerful method of detoxifying and oxygenating the body.


Joe Mattia and Lana Baumgartner
Lana is a practitioner of Yoga of over a decade.  Her and her partner Joe were certified through a 200hr Yoga Teacher Training at Kripalu Center for Yoga and Health in Massachusetts in 2009, and have assisted multiple Yoga teacher trainings.  Lana is also certified through the Yoga Institute of Mumbai in Mumbai, India.  Lana and Joe studied Thai Yoga Massage with Pichest Boonthumme in Chiang Mai, Thailand in 2013 and Lana completed Level I training with Orlando School of Thai Massage in 2009. Joe and Lana's travels in Thailand led not only to study in Thai Yoga Massage, but deep exploration of alternative healing technologies.  Joe was infected by deadly virus called Dengue fever shortly after their arrival to Thailand which paved the way for a two month exploration of Detox centers throughout the country. This exploration helped them to discover the healing benefits of ozone therapy.  Through their years of experience and practice, Lana and Joe have become two souls dedicated to helping people reach optimal health.   

Bethanne Wanamaker
Bethanne Wanamaker is the founder of Edible Goddess, a raw superfood dessert chef, holistic nutrition & lifestyle educator and author of multiple recipe books. She lives to inspire you to become the absolute best and healthiest expression of yourself! Bethanne teaches others how to activate their highest potential as an inspirational speaker and how to use food and lifestyle as the catalyst for a MUCH better life. Her delicious workshops have won the amazing award for "awesome classes as seen on Ellen" (the Ellen Degeneres show).

Jillian Love  
JillianLove.com
Combine equal parts imagination and training.  Add a heaping dash of talent and an overflowing cup of passion. Top it off with the ability to create engaging sensory experiences with the fusion of food, entertainment and fun.. and you have the recipe for Jillian Love... Talented raw vegan chef, accomplished workshops leader, community organizer and event planner, inspiring presenter, extensive background and training in assisting people in personal transformation and change.  

Jillian is a change agent & pioneer in the conscious cuisine and sustainable health movement! She is founder of Bay Area Raw, an organization providing events and social networking opportunities to bring together local businesses, entrepreneurs, visionaries, activists, community leaders and the greater Bay Area community members to share information, celebrate healthy lifestyle and support the growth of the Bay Area Raw Food  Movement.  

Jillian also runs the Revolutionary Raw Conscious Cuisine Meet Up Group, a community hub for individuals interested in exploring raw food cuisine and optimal nourishment and engaging in lifestyle choices that sustain the planet. Jillian Love is committed to global transformation through conscious cuisine and is an advocate for food justice.  

Jillian completed her certification as Associate Raw Food Chef from Living Light Culinary Arts Institute in October 2003. She has her Bachelors Degree in Communications and a Masters Degree in Counselling. She is a Certified Life Coach through The Coaches Training Institute and a Certified Master NLP Practitioner through NLP California. She has lead retreats, taught classes and provided raw dinners, menu consultations and trainings in the USA, India, Thailand, and Indonesia. She is available for classes, speaking engagements, boutique catering and chef services, personal health and life optimization coaching.  

Visit Jillian Love at:  
WEBSITE: www.JillianLove.com  
Chef Jillian Love FACEBOOK: https://www.facebook.com/ChefJillianLove  
TWITTER: https://twitter.com/JillianLove  
INSTAGRAM: http://instagram.com/chefjillianlove  
Revolutionary Raw Conscious Cuisine Bay Area Meet Up Group.http://www.meetup.com/RevolutionaryRawConsciousCuisine/ 

 
To Find Out About More Great Events
Join the Bay Area Revolutionary Raw Consciousine Meet Up Group

When & Where

Bear Gulch Road West

Woodside, CA


Sunday, March 16, 2014 from 12:00 PM to 8:00 PM (PDT)
Add to my calendar
REGENERATE: A Retreat to Revitalize, Renew & Restore the Body Mind & Soul.