Refugees of the British Empire - live recollections & stories by witnesses
Description
August 3 | Live storytelling event & Exhibition
11:30 am to 1:30 pm

LIMITED SEATING. FIRST COME. - Join us for an engaging and gripping journey back into an untold history, through the words of witnesses. Three individuals from the bay area will discribe their first hand experiences of surviving Partition, and the unprecedented chaos that broke out as British colonialism in South Asia came to an end. Two new nations were born at that time: India and Pakistan. Contemporary geo-political issues facing the region today are connected to the untold history of Partition. | Snacks and drinks will be served.
This event is a part of a larger event series and 10 day exhibit, Refugees of the British Empire. Scroll for more.
For tickets to the live storytelling session, click the green ticket button on this page.
For all other events in the series, scroll down to learn more.
---
OTHER EVENTS IN THE SERIES:
---
REFUGEES OF THE BRITISH EMPIRE - A POP UP EXHIBITION
FREE EXHIBITION BROWSING: July 27 - 28 and August 3 (2:00 pm to 4:00 pm)
An audio visual pop-up exhibit in Berkeley on a hidden truth about our global history. Refugees of the British Empire is made possibe in part by California Humanities, a subsidiary of the National Endowment for the Humanities.
Learn about the little know, but largest mass refugee crisis that unfolded when the British empire broke up after World War II, directly from survivors and witnesses who now call California their home. Your own neighbors and friends. Join us for two weekends of an enriching cultural journey in Berkeley as we explore untold stories from San Francisco bay area's Refugees of the British Empire.
Discover the impacts of this untold chapter of our world history through a series of workshops, lectures, storytelling events in addition to the audio visual pop-up exhibition.
The exhibit is free and on display from 2:00 - 4:00 pm on July 27, 28 and August 3.
Individual lectures, storytelling panels and workshops are ticketed - see links for each of the related events below. Seniors and children are free.
---
July 27 | Opening reception
11:30 am to 1:30 pm
Join us for a series of short talks and a special presentation about The 1947 Partition Archive's work documenting memories from the end of British Colonialism in South Asia which led to the largest mass refugee crisis of the last century. Meet the staff behind this one of a kind crowdsourced global archive. Meet survivors of Partiiton. Learn about this untold history first hand. | Snacks and drinks will be served. Book your tickets now. Click to learn more and sign up.


---
July 28 | WORKSHOP - Discovering and preserving your family's story
10:45 am to 1:45 pm
This is a dynamic and fun oral history workshop, taught by our founder, a seasoned oral historian and physicist. Click to learn more and sign up.


---
August 4 | Lecuture on the inheritance of PDST Trauma by Dr. Shaili Jain (Stanford University)
2:00 pm to 4:00 pm
The Unspeakable Mind: Stories of Trauma and Healing from the frontlines of PDST | Dr. Shaili Jain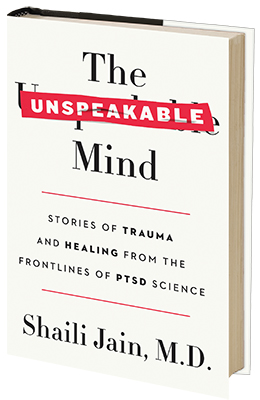 A book launch talk by Dr. Shaili Jain who hails from a Partition refugee family. Her father's experiences with PTSD shaped her career in mental health as a PTSD specialist. On August 4th she will discuss her groundbreaking findings on the inheretance of PTSD trauma across the generations, and what it means for Partition witnesses today... and the millions of us who have descended from those who experienced war-like tragedies in the last century. | Snacks and drinks will be served. Click to learn more and sign up.

---
Volunteer for this event
Explore volunteer opportunities for this event. Fees are waived for volunteers.