Refugee Reality at The Interval: Thinking Long-term About the Evolving Global Challenges

Tuesday, February 23, 2016 from 6:30 PM to 8:30 PM (PST)
Event Details
The Long Now Foundation presents
The Refugee Reality
a panel discussion

Thinking Long-term About the Evolving Global Challenges
The Interval at Long Now: check-in begins at 6:30; discussion starts at 7:30 
stay afterwards to continue the conversation with our guest experts on refugee issues

Populations are destabilizing around the world. Millions are migrating under duress. Refugee camps the size of cities have persisted for decades. Real dangers and sensationalized fear drive short term news.
We'll bring long-term thinking to a problem that has urgency now but promises to evolve for many years into the future. We'll have guests from non-profits at work on the ground and others who have studied the global refugee picture for years; a panel discussion with a variety of perspectives on refugee issues around the world.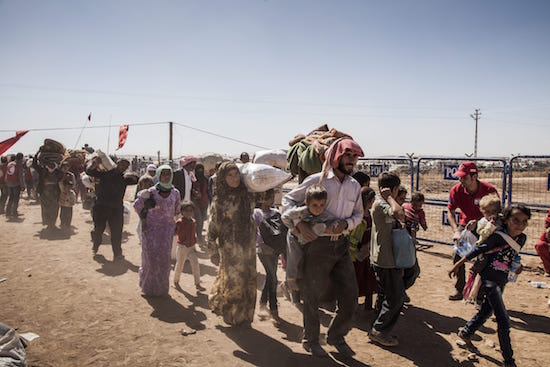 photo: UNHCR / I. Prickett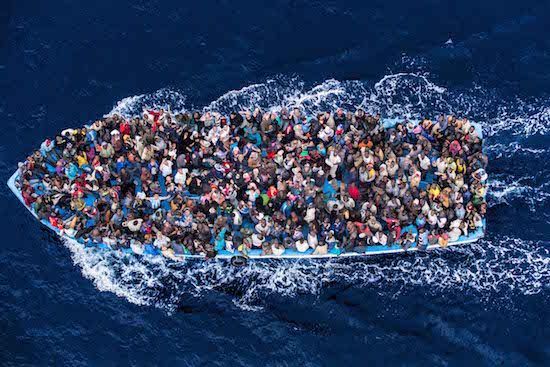 photo: The Italian Coastguard / Massimo Sestini
How can taking a Big Here and Long Now approach help us think beyond the short term imperatives and better prepare for a truly worldwide phenomenon which will continue due to environmental as well as political displacements. Our panel will share reports from the field and discuss ideas for the future.
The event will feature an onstage discussion about the global refugee situation and a dialogue with our audience about how we can take a long term view to improve the refugee reality.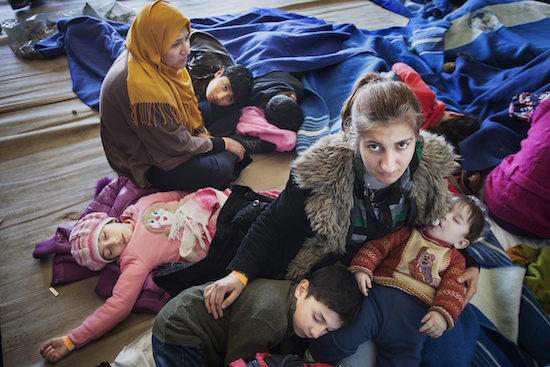 photo: UNHCR / A. D'Amato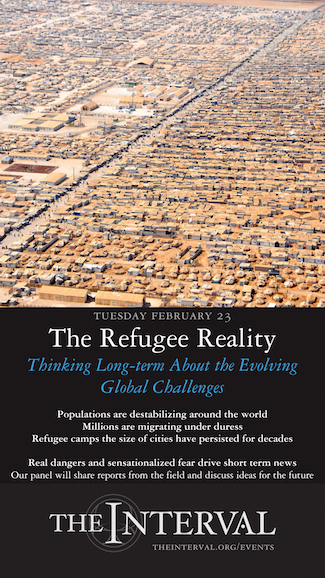 Join us in a dialogue about this important challenge that requires long-term thinking and a global mindset.
Long Now members hear about Interval events first: become a member today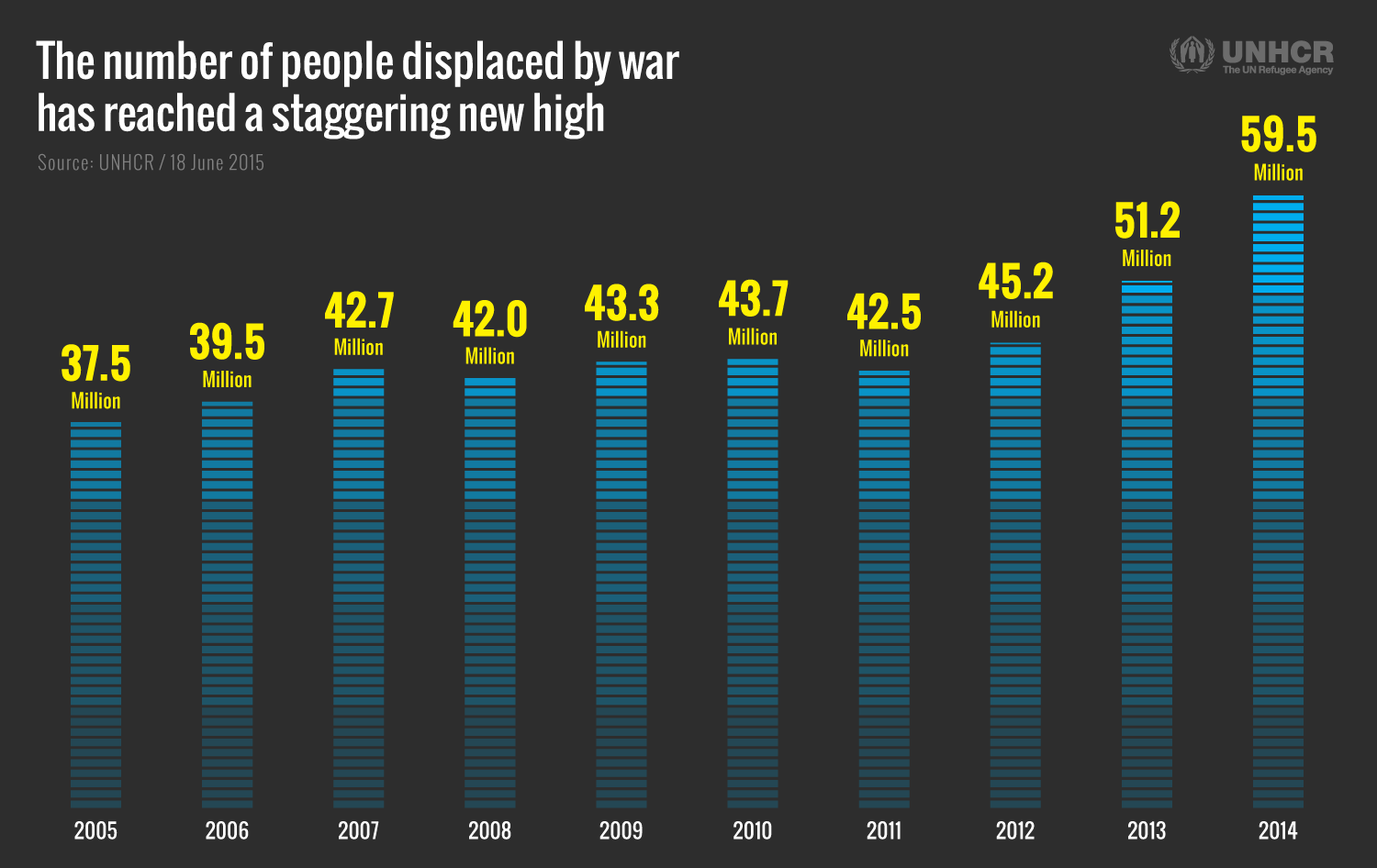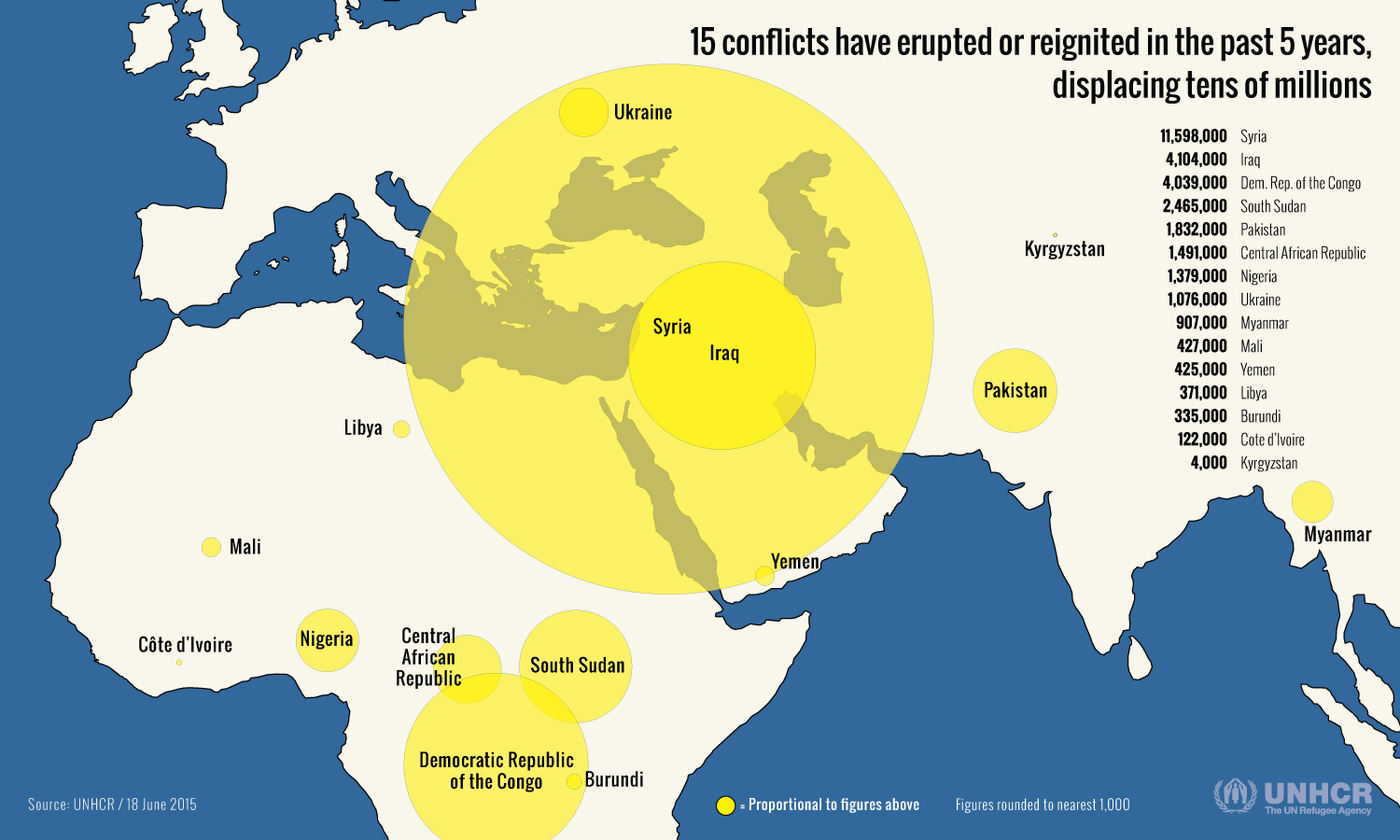 graphs from UNHCR (02015 report on 02014 stats)
When & Where

The Interval at Long Now
Fort Mason Center
2 Marina Blvd
San Francisco, CA 94123


Tuesday, February 23, 2016 from 6:30 PM to 8:30 PM (PST)
Add to my calendar
Refugee Reality at The Interval: Thinking Long-term About the Evolving Global Challenges