Description
ECDC ACC is hosting our 13th Annual Refugee First Thanksgiving Potluck Dinner. Join us in welcoming Denver's newest community members by sharing an evening of food, friendship, and dancing. Space is limited so please sign up for one of our two dinner shifts today:
First Dinner Shift: 5:30-7
Second Dinner Shift: 7-8:30
Bring your family, friends, and an item to help stock our household needs pantry! Please note-- We have changed locations this year! ACC is very excited to announce that our annual Thanksgiving event is now being hosted at the Village Exchange Center (VEC) in the heart of the East Colfax Neighborhood. Parking is available in the lot across 16th Ave from VEC, the First Baptist Church of Aurora Parking lot (caddy-corner from VEC), and street parking in the surrounding area is also an option. Space is limited; carpooling or Uber/Lyft stongly encouraged.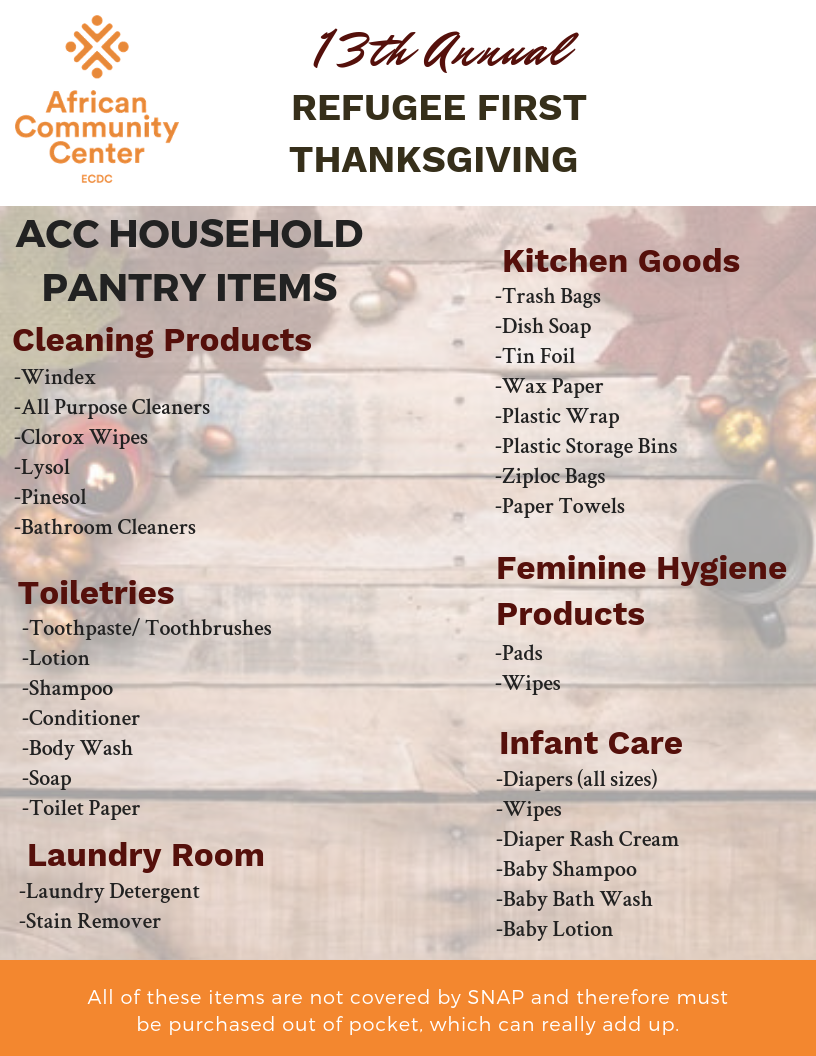 Interested in volunteering at the event? Sign up here!