Description
Refuge Recovery is an approach to recovery that understands that "All beings have the power and potential to free themselves from suffering" We practice Mindfulness and Meditation as tools to recovery.

Open to all on recovery from Substance abuse disorder, Mental health disorder, and eating disorders.

Refuge Recovery is a community of people who are using the practices of
mindfulness, compassion, forgiveness and generosity to heal the pain and suffering that addiction has caused in our lives and the lives of our loved ones. We feel confident in the power of the Buddha's teachings, if applied, to relieve suffering of all kinds, including the suffering of addiction. These meetings are appropriate for anyone in recovery, or interested in recovery. Ongoing weekly meetings are open to anyone interested in Recovery from addiction of all kinds.
No meditation experience is necessary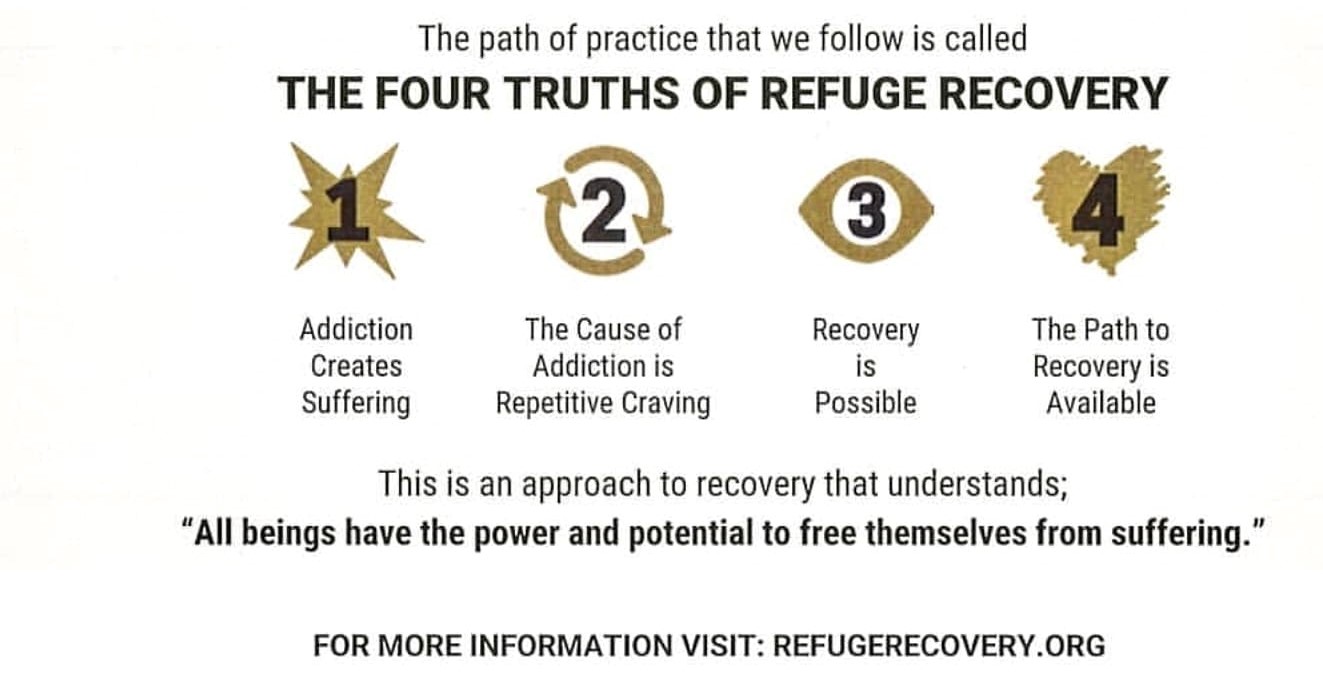 This is an approach to recovery that understands:
"All beings have the power and potential to free themselves from suffering."

FOR MORE INFORMATION VISIT: REFUGERECOVERY ORG

Tuesday - Serenity Studios@ LAC at 6:00pm 101 Lake DR, Liverpool, NY
Wednesday - Prevention Network at 7:00pm - 906 Spencer St, Syracuse, NY
Friday Prevention Network at 7:00pm 906 Spencer St, Syracuse, NY
Sunday Prevention Network at 10:00am 906 Spencer St, Syracuse, NY