Description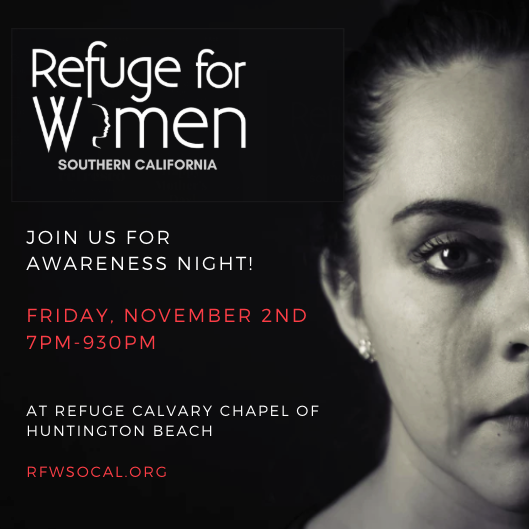 Join us to learn how you can help victims of human trafficking rescued from the streets of Southern California by helping build a home, safe home. Truth is, human trafficking may soon become the biggest illegal business in the world. And, it is happening right here in our community.
Refuge for Women of Southern California and Awaken Ministry have brought together an incredible panel of experts who will share:
- The hard facts about human trafficking here in SoCal
- Tips on how to protect you and your family
- How you can help victims have a safe place to heal and hope for a better future
When: November 2, 2018, 7:00 pm - 9:30 pm
Where: Refuge Calvary Chapel HB 7800 Edinger Avenue, Huntington Beach
What: An evening of awareness and empowerment.
Panel of Human Trafficking Experts (listed below):
- Judge Maria Hernandez
- Pastor Kevin Brown
- Actress Nicole Smolen | star of the human trafficking movie, 8 Days n Deputy DA Juliet Oliver
- Advocate Melissa Whiteman
Plus, enjoy delicious BBQ dinner and refreshments.
"Do not withhold good from those to whom it is due, when it is in your power to act"
#RFWSoCal