About this Event
BREATHING SCIENCES an interactive, knowledge and experience based talk by Nevsah Karamehmet and Dr. Peter Lichfield
Dr. Peter Lichfield , President of The Graduate School of Behavioural Health Sciences and Better Physiology and Nevsah Karamehmet, President of Breath Coaching Federation and Nevsah Institute, also a breath expert at Breathing Sciences Faculty will talk about THE FUTURE OF BREATHING SCIENCES.
Their mission is to help people improve health and performance through the application of behavioural principles to breathing physiology. They will talk about what dysfunctional breathing habits are, their effects on health and performance, principles of behaviour analysis, how they assist clients manage and overcome dysfunctional breathing habits with the principle of behaviour modification that compromise physiology, psychology and performance. They will give information about the researches they have been doing and the statistics that suggest tens of millions of people worldwide suffer with the profound and misunderstood symptoms and deficits of learned dysfunctional breathing habits.
We emphasize being curious, aware and proactive. That's why we think it is important to REFRESH YOURSELF and EMBRACE YOUR WELLBEING; join us and learn from experts about best breathing techniques and approaches for you, as soon as you are more self-aware and pay attention to your mind and body, you will improve your health, have more energy and feel stronger.
*******************************************************************************************
Nevsah F. Karamehmet
Dedicated to awakening human consciousness, Nevsah is a human behaviour reformist and highly respected international leader in BREATHING and BEHAVIORAL SCIENCE with a 20-year track record of unrivalled expertise.
She has developed courses and professional trainings that expand human consciousness by transforming thinking and breathing habits.
In addition to her work as a researcher, she is an author with 9 best selling books, a blogger, a global educator, a speaker and faculty member in different schools around the world. 
She has inspired more than 100.000 people in her speeches, private sessions, workshops, courses and professional trainings.
More information about Nevsah, pls visit https://www.nevsah.com
*******************************************************************************************
Peter M. Litchfield
Dr. Litchfield earned his Ph.D. in experimental psychology from the University of Portland in 1972, his M.A. degree in psychology from San Diego State University in 1970, and his B.A. degree in psychology from the University of Michigan in 1964. He completed a one year sabbatical leave from California Polytechnic State University in behavioral medicine with T. X. Barber at Medfield Hospital, in Massachusetts 1975-1976. His areas of expertise include: behavioral medicine, behavioral physiology, applied psychophysiology, research design, behavioral pharmacology, placebo effects, biological learning and motivation, physiological monitoring instrumentation, and business planning. Respiratory psychophysiology and educational capnography have been his exclusive focus since 2000. He currently serves as President of the Graduate School of Behavioral Health Sciences and as Chairman of the Board of Better Physiology Ltd.
Dr. Litchfield served as Assistant Professor of Psychology 1970-1974, was tenured in 1974, and served as Associate Professor of Psychology 1974-1981 at California Polytechnic State University in San Luis Obispo, CA. He founded and directed: Proseminar Institute in San Francisco, 1976-1981; the Applied Psychophysiology Institute in San Francisco CA and Bainbridge Island WA, 1981-1997; Behavioral Physiology Institutes (a graduate school in behavioral medicine) in Bainbridge Island WA, 1997-1999; and Better Physiology, Ltd. (manufacturer of capnography instrumentation and provider of educational programs), 2000-present.  He has lectured for more than 40 years in person and by webinar on behavioral physiology, respiratory psychophysiology, self-regulation science, and business planning throughout North America and in Asia, Australia, Europe, and Latin America to diverse audiences, ranging from medical schools to corporate groups.
For more information about Dr. Peter Lichfield pls visit http://www.aboutbreathing.net/plitchfield/
*******************************************************************************************
ABOUT THE VENUE Halifax's new home on New Oxford Street is the first of its kind, with an event space and cafe on the first floor, where this workshop will take place - see here: https://www.halifax.co.uk/contactus/flagship/.
Our refreshing journey as an OPEN SEMINAR event platform started in April 2017 in London. Organising events and gatherings for the purpose of sharing with each other, learning from each other and most importantly refreshing each other.
Keynote speakers are enriching our OPEN SEMINAR gatherings by introducing themselves as well as their specific, unique and interesting up-to-date topics.
INTRO; these events are generally 2 hours long which is a valuable opportunity to get an idea about a special topic you are interested in as a participant. You will get to know the keynote speaker as well as his/her profession. Whereby a WORKSHOP is an interactive training, involving expertise and experience sharing within an interactive learning environment which generally is a minimum of 4 hours or even longer practice.
In close collaboration with these unique, competent and experienced keynote speakers we are "ready steady go' to deliver tailor made refreshing events addressing CORPORATE WELLBEING needs for employees. Whether you are a small or a large employer, we will make sure that we create and deliver a program that's just the right size and shape for you. Contact us to discover how we can support you and your team. info@refresh-yourself.co.uk.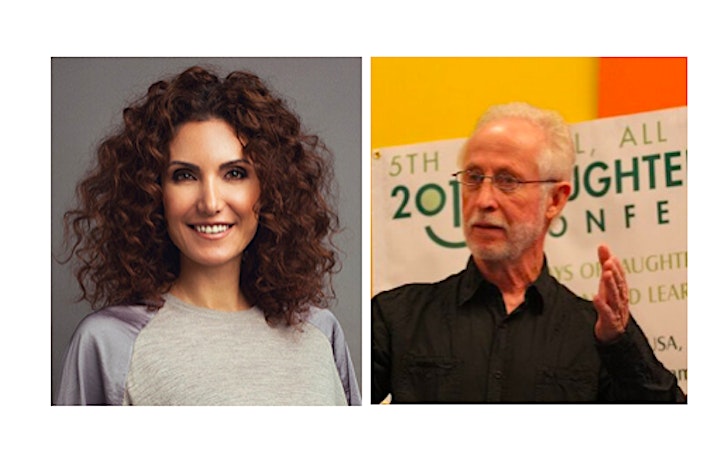 THE FUTURE OF BREATHING SCIENCE - refreshing talk in London on 6th December 2019