Event Information
Location
Ambassador Hotel - The conference room
16 Okotie Eboh st
Ikoyi, Lagos
Nigeria
Description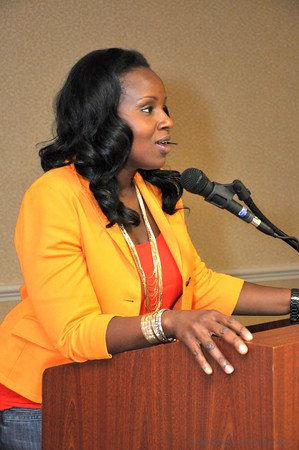 Ekene Onu is a skilled facilitator, gifted speaker and teacher and author with simple yet insightful strategies to live a great life.For the first time, she is bringing her highly acclaimed lifeshops to Lagos!
Note from Ekene:
I have found that the best learning comes when you are having a good time. So these lifeshops will be lively, engaging and fun. We will connect with each other in an authentic way and I will share the strategies that I have seen transform people's lives including my own...I look forward to meeting with you! This is your time, make the best of it!
Class descriptions
Create your own silver lining: Sometimes life can throw you some curveballs. People go through all kinds of challenges; relationship betrayals, financial upheavals and more. Learn how to use the pain to propel change in your life. You will be given concrete steps to help you "keep it moving" even when everything seems to be falling apart.This class will be a transformative experience filled with wisdom, wit and honest discussions that will encourage and inspire. A must attend for anyone who has or is experiencing life changes.(1.5hrs)
Refresh yourself (6 part course): In each class learn the 6 dimensions of wellness and get personalized strategies to getting healthier, looking better and being as well as possible. The teachings will focus on physical and emotional wellness. This class is filled with expert information and real life advice, also Ekene will share how she implemented these strategies created from her training as a life coach and pharmacist and launched a new career and got healthier. This is a wonderful class for every woman at every stage of life. (1.5hrs)
Relax, relate, release: It's not just about breathing deeply, there is more to managing stress than counting to ten. Learn how to manage your stress effectively. Learn about the origins of stress and stress management techniques. Learn how to create sanctuaries wherever you are. Recieve valuable tips and tools that will put you back in control and help you create peace in the midst of your stress and improve your overall health and life.(1.5hrs)
Write your own story: To thine own self be true. Being true to yourself has been noted as one of the keys to a successful life, yet many of us don't fully understand our true selves and passions. Through fun exercises, this class will help you discover yourself and gain greater understanding about the characters and the conflicts in your life.
Passion spark: Every day you are hustling. Life can be easier. Do what you love and earn money while doing it. Turn your passions into profits. A step by step guide into creating the life you want and turn your passion into your life's work. Create a strategic guide for living with purpose. Learn how to harness your own power. Discover the strength that lies within you and how to bring out your best(1.5hr)
Schedule Monday Tuesday Wednesday Thursday Friday Saturday
Refresh yourself
Closed
CLOSED CLOSED
Create your own
silver lining.
9/26 - 6:30pm
10/10 - 6:30pm
10/4 - 10:30am
10/18 - 10:30am

10/5 - 6:30pm
10/19 - 6:30pm

Passion Spark
10/17 - 6:30pm

10/11 - 10:30am

10/26 - 6:30pm

Relax, relate, release
10/24 - 6:30pm
9/28 -6:30pm
Write your own story
10/25 - 10:30am

10/12 - 6:30pm Strategic Parenting
Date and time
Location
Ambassador Hotel - The conference room
16 Okotie Eboh st
Ikoyi, Lagos
Nigeria