REFRESH 2020 is an opportunity to be encouraged and equipped for Christian women.
About this event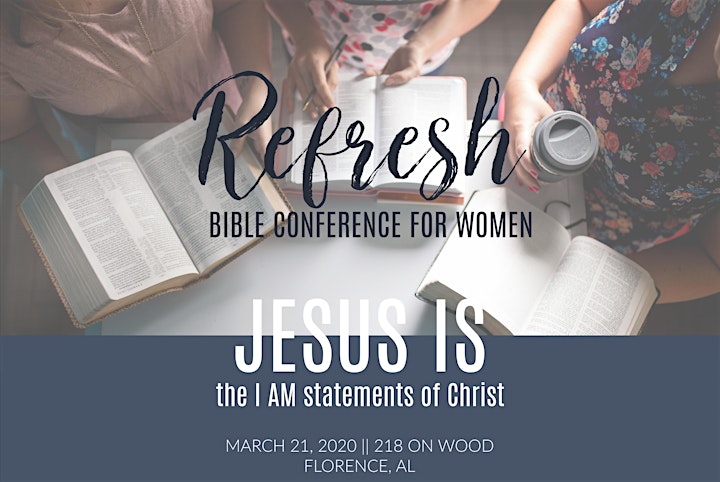 REFRESH is for any woman who longs for a deeper understanding of God's Word and wants to know how to study and apply its truth to her everyday, busy life. REFRESH is an invitation to press pause on the demands of life and spend a few hours connecting with the Lord, the Word, and other women.
WHO WILL BE TEACHING?
This year's teaching will be brought by Teri Lynne Underwood. Teri Lynne has been teaching the Bible and mentoring women for over 20 years. She is passionate about communicating God's Word in a way that is understandable and actionable.
WHAT WILL WE BE STUDYING?
We are excited that this year's theme is — JESUS IS: the I AM statements of Christ. We'll spend our day looking at what those seven I AM statements in John's gospel tell us about who Jesus is and why He came AND what that means for each one of us!
Organizer of REFRESH Bible Conference for Women 2020