Description
We all want to make progress as Youth leaders, but do you ever feel stuck?
We've designed a Youth Leadership Training just for you!
A one-day training event that teaches best practices in youth ministry and connects you with like-minded leaders who share your calling & understand your challenges. Whether you are a veteran, seasoned, or a brand new youth worker, You and your team will be inspired, equipped and refreshed by this leadership development experience.
WHO: 6 respected leaders on Youth Ministries in the Jacksonville FL area; includes Ryan Austin, Brandon L Mack, Ethnan Atud Fomum, Lauren Breeding Ashmead, Ken Vasel and Brandon Davis.
WHAT: We want to teach you and your team to lead in the most excellent way for the Kingdom of God.
WHEN: March 11th, 2016, 8am- Registration - Begins- 9am - Ends 2pm
WHERE: Spring Church Jax – 317 Blanding Blvd OP FL 32073
HOW MUCH: Online Tickets Adults $15 & students $10
Door: Adult $20 & Students $15
HOTEL: Country Inn & Suites By Carlson, Jacksonville, FL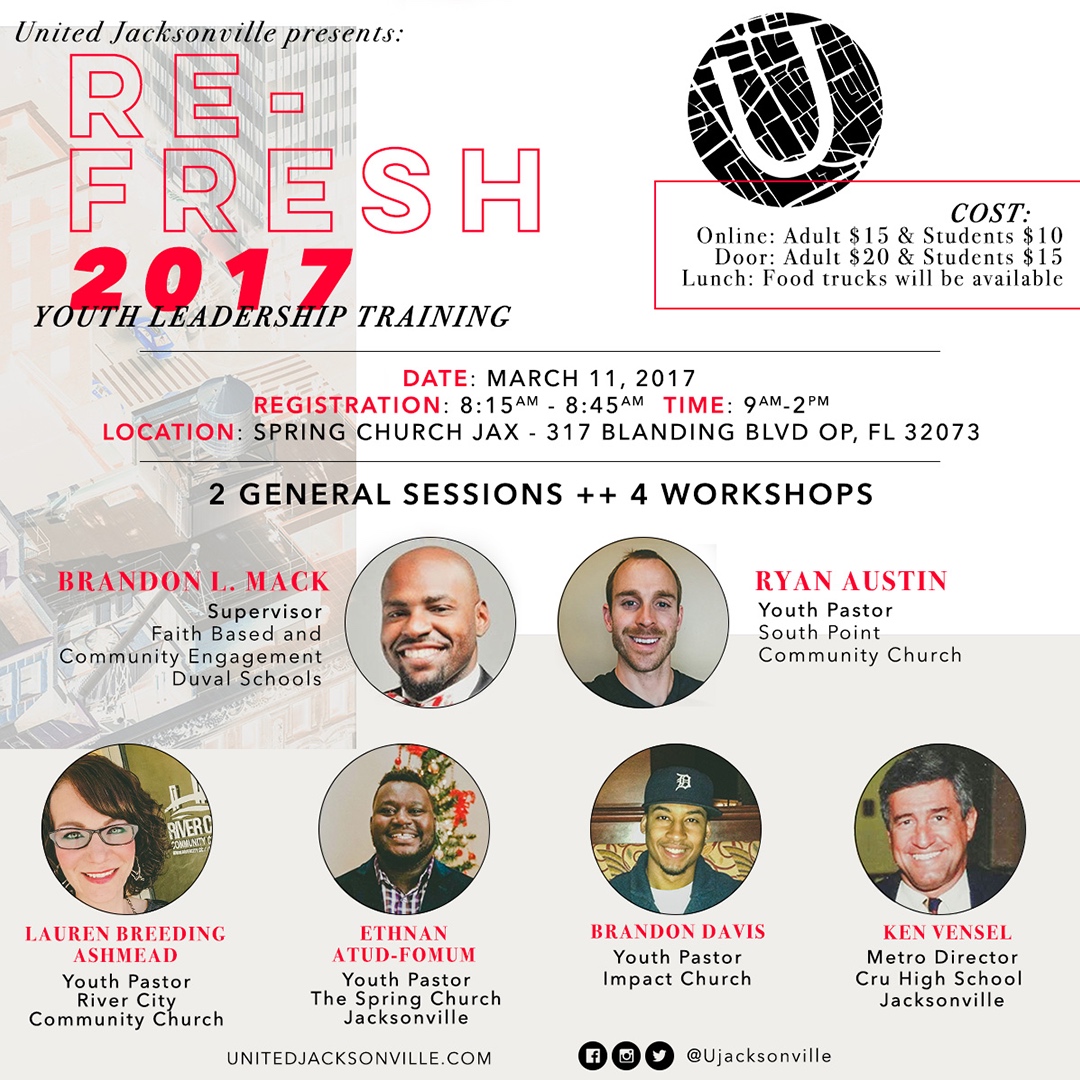 Schedule- Time:
9am- 9:15am Worship
9:15am- 10:00am- Key Note Speaker
10- 11am- 2 Workshop
11- 12pm - 2 Workshop
12pm- 12:45pm -Lunch- (food truck will be available)
1pm- 1:45pm - Key Note Speaker
2pm - Closing