Refresh: 2013 New Year Urban Retreat

Sunday, January 6, 2013 from 11:00 AM to 4:00 PM (EST)
Event Details
Refresh:  2013 New Year
Urban Retreat
Sunday January 6 from 11AM till 4PM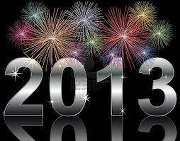 Restore your spirit and enter the new year with greater calm, clarity, and energy – and ways to sustain them in the coming year.  Yoga, Food, Music, Community, Mindfulness, Intention... The perfect way to take stock of 2012 and prepare inwardly to achieve your goals in 2013.
• RENEW: 2-hour Yoga Class with Cranio Sacral Massage and Chakra Balancing Sound Healing Meditation from Yoga Instructor and Esalen Bodyworker Wendy Faith
• REVITALIZE: Gourmet Raw Vegan Brunch with Superfood Elixir prepared by Master Raw Vegan Chef Jillian Love  
Chef Chef-Jillian Love's Gourmet Raw Vegan Brunch Menu:
* Mixed Berry Antioxidant Rich Smoothie with Coconut Chips
and Ripe Fresh Pomegranate Seeds
* Sea Tangle Kelp Noodle Alfredo with Sweet and Spicy Cashew Cream Sauce,
Enoki Mushrooms and Black Sesame Sprinkles 
* Organic Mixed Baby Greens with Delicate Apple Cider Vinaigrette
* Warm Blueberry Tart with Salted Buttery Shortbread Crust and Vanilla Cream
•ENHANCE: Learn Simple and Effective Health Enhancing Energy Optimization Techniques and Weight Management Strategies
• REENERGIZE: Through Live Demonstration Learn Easy Every Day Elixirs to Optimize Health and Vitality
• REFLECT: Guided introspection to increase awareness, understanding and assimilation of the life lessons and learnings of 2012
•ENVISION: New Year Lifestyle Vizualizaition and Manifestation Planning using a combination of Interactive Creative Visual and Written Techniques and NLP Inspired Experiential Games.
•  Raw Organic Nourishment Available Throughout the Day
This event is sponosred by RawDaddyFoods 
Every participant will get to try a RawDaddy cone for Free!
See Who Is Going on Facebook
Special REFRESH: 2013 Personal Coaching Packages with Professional Chef and Certified Life Coach Jillian Love. Contact love@jillianlove.com for more information.  Free 30 minute consultations available.
Special REFRESH: 2013 Private Yoga & Cranial Sacral/Massage packages available with Wendy Faith. Contact yoga@wendyfaith.com for more information.

When & Where

Cloud 9
1320 9th St
Berkeley, CA 94710


Sunday, January 6, 2013 from 11:00 AM to 4:00 PM (EST)
Add to my calendar
Refresh: 2013 New Year Urban Retreat