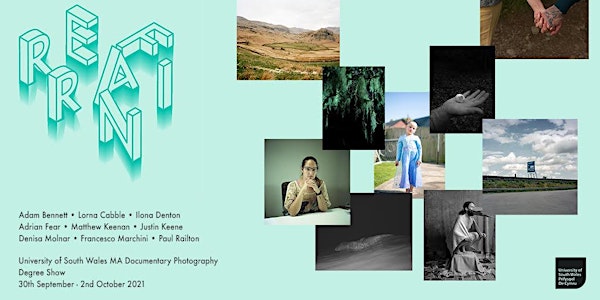 Refrain Exhibition Launch
Refrain: University of South Wales MA Documentary Photograph Degree Show Private View
Date and time
Thursday, September 30, 2021 · 6:30 - 8:30pm BST
Location
Four Corners 121 Roman Road #Ground Floor London E2 0QN United Kingdom
About this event
The ritornello is the subject of the 11th plateau in Gilles Deleuze & Felix Guattaris A Thousand Plateaus published in 1980. In this chapter, the "refrain" or rhythmic melody is discussed as a means of escaping from and forming new territories as a way to comfort. It's a sort of ritual and helps us navigate particular moments, creating stability when around there is chaos. Photography shares something of this, and this year's graduating students have been able to carve intricate projects in settings that have evaded the myriad of restrictions imposed upon them. They have expressed work that draws, writes, fixes a place, connecting a moment of emergency that takes us both into and away from the familiar. The projects presented in Refrain, not only represent personal passions but "express the tensions between territory and something deeper, the earth" and in turn reflect at us our own place in the world. Ultimately, individuals, are not accounted for solely by their body but are observed with and through the territory they occupy.
About the organizer
Four Corners believes in film and photography for all.
As a registered charity, our work builds upon almost 50 years of radical, socially-engaged approaches to photography and film.