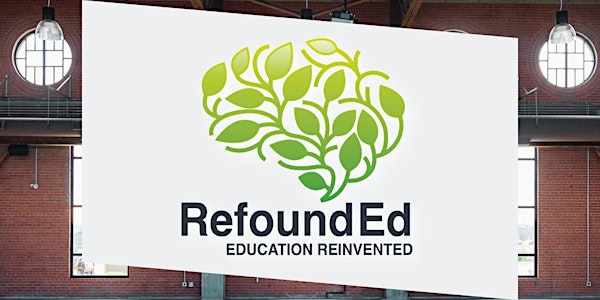 Refound Education Grassroots Education Conference 2023
RefoundEd is excited to announce the 2nd Annual Alternative Education Conference at The Symes featuring renowned speaker Dr. Julie Ponesse
When and where
Location
The Symes 150 Symes Road Toronto, ON M6N 0B1 Canada
About this event
RefoundEd is excited to present the 2nd annual Alternative Education Conference at the Symes Event Space in the Toronto Stockyards District on Sunday January 22nd, 2023 from 12-5pm with renowned Guest Speaker Dr. Julie Ponesse from the Democracy Fund speaking from 4-6pm.
We invite you to join the education revolution as we unite under one roof for a powerful in-person networking opportunity with the goal of promoting and elevating alternative and mandate-free educational solutions across Ontario.
This event will also serve as a fundraiser to raise funds to continue to propel the new educational endeavors forward and grow mandate-free solutions for children and youth. The main floor of the event space will host the a tradeshow with over 50 vendors. The second floor of the venue space will house a silent auction fundraiser endorsed by our guest speaker Dr. Julie Ponesse, Ethics Professor and author of My Choice.
We invite parents and families to come explore all the options available to their children and take back their power.
Early bird ticket prices are: $30
General Admission: $35
Vip Experience - Julie Ponesse Talk : $20
Join us as we forge the NEW way to school and educate - BE part of this historical Educational Revolution.