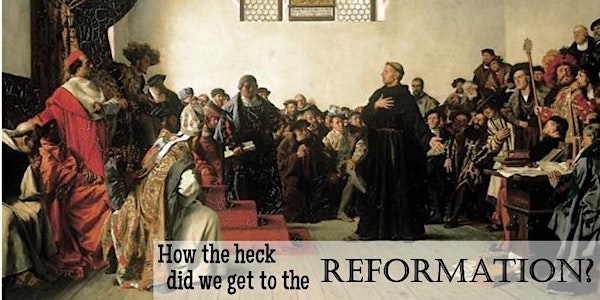 Reformation 500 Kick-off
Description
Reformation 500 Kick-off
The Church Reformed, Always Reforming - An educational offering as we gear up to the 500th Anniversary of the Lutheran Reformation
Keynote Speaker Bishop David Zellmer of the South Dakota Synod
"How the Heck Did We Get to the Reformation?"
Two Identical Events - Attend Saturday, Sunday or Both!
Saturday, January 21, 2017 - 1:00-4:00 p.m.
Our Savior's Lutheran Church
501 E 23rd St, Hibbing, MN 55746
Sunday, January 22, 2017 - 2:00-5:00 p.m.
First Lutheran Church
107 2nd St SE, Aitkin, MN 56431

Pre-Registration is now closed, but you can register at the door!
Click here for a printable flyer