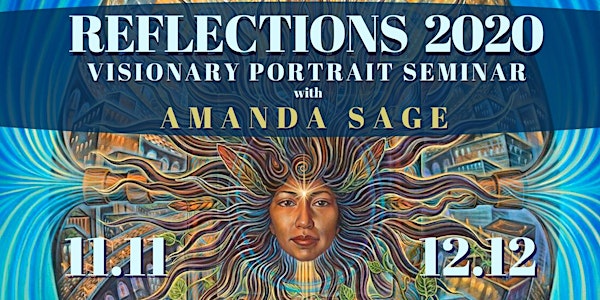 Reflections 2020 with Amanda Sage
Visionary Portrait Seminar with Amanda Sage
Refund Policy
Contact the organizer to request a refund.
About this event
Join us for the 2nd and last online painting seminar of 2020. If you went with us through T2020, we've designed this with your feedback in mind and hope you will join us for round 2! If you are new to my workshops, welcome on board:) And if we've done a bunch of these together we look forward to the continued expansion of our story together.
'Relections 2020' is a visionary painting workshop intensive designed to develop inner and outer observation while following a step by step method derived from the technique known as the Mischtechnik. The primary theme of this intensive will be portraiture and storytelling.
MAIN THEME:
There will be multiple projects aimed for the development of skills in painting and drawing. Each artist will also be invited to focus on one primary painting as we develop the works simultaneously. The subject will be either a self-portrait or portrait of someone who's legacy and voice you want to amplify.
As artists interested in creating positive change we have a powerful opportunity to support and amplify the voices of those that need to be heard that remind us that we belong, that reconnect us with the earth and each other. This transformational year of 2020 has rattled the old systems and is waking us up quicker than ever before. Black Lives Matter has motivated a deep call to address the injustices that have happened and are still happening at large and artists are key players using art to amplify the need for change. Art is a powerful tool when embedded with purpose. Who are you inspired by?
Through the process of making artifacts our intentions are magnified and exposed as an offering that can tell the stories, histories and prophecies of humanity. These artifacts can then be used to amplify the vision that resonates through the subject reaffirmed through the artist and expanded into the field to feed hungry souls.
I see this course as an opportunity for us to practice skills and use our voices and time to not just study the beautiful shells of our beings, but to imbed our work with deep intention towards healing, listening and understanding.
Art is medicine and art making is even more powerful medicine. All it takes is the curiosity and passion to explore with an open heart and committed spirit. Together we will show up to our canvas's and amplify each other in a symphony of activation.
Each painting is an iteration of the one before, as is each of these seminars.
Never done before and never to be done again, in this way.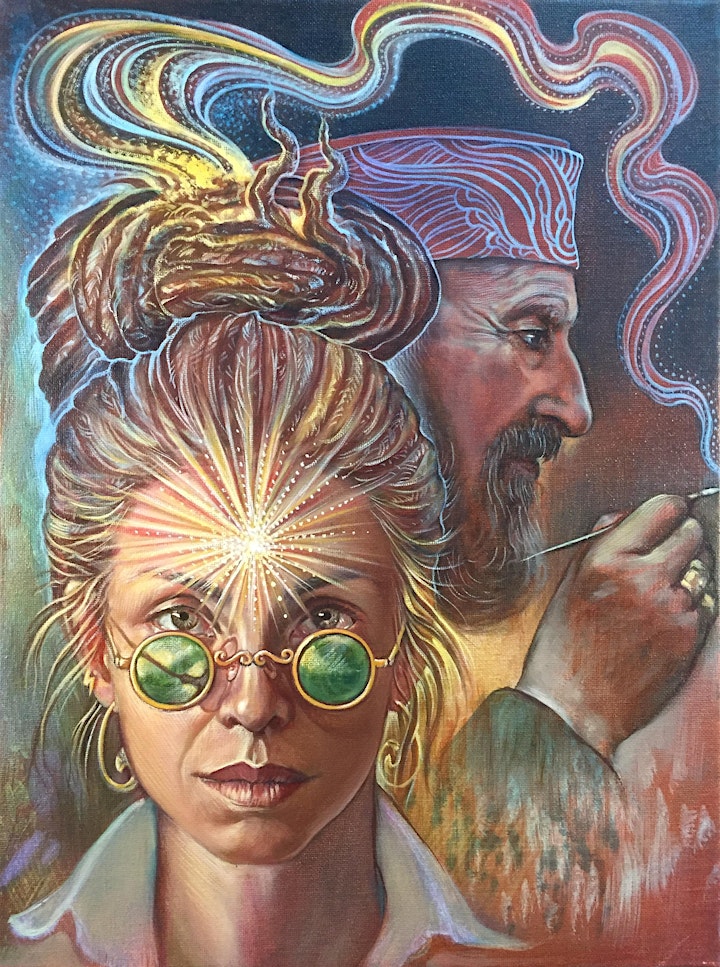 GUEST TEACHERS:
Akil Apollo Davis​ joins us as with his unique global perspective on the power of intention. He will share with us his work with intention based images and the value in creating an anchor drawing. He will also lead us on a guided journey called the 'Spiral Down Meditation'.
Toni Taylor will share her colorful and inspiring journey as a visionary portrait artist. Offering us a glimpse into her process and techniques of telling people's stories with paint.
Joe Bob Merritt will offer another angle to the study of the self in relationship with life as we ponder our attachments to identity in order to find true freedom.
Michael Fuchs joins us to talk about painting skin tones and what it takes to create a successful image. I first met Michael when I was 18 and I remember him saying how it was a spiritual act to truly observe nature through the act of painting. It rang true to me then and still does today. It is a great honor to have him join us to share his wisdom from many years as an artist that seeks to illuminate the divine through art.
LEARN MORE ABOUT GUEST TEACHERS & FACILITATORS : https://www.amandasage.com/reflections-2020
A journey of transformation awaits as participants are guided from the beginning of a painting through completion, following a step-by-step process based on the Mischtechnik in acrylic and oil. (Beginners are advised to just work in acrylic.)
​
All participants will be assigned to a smaller group based on skill level and will meet weekly as a group for reviews with rotating mentors. This is a development aimed to facilitate more focused support to all participants.
The Mischtechnik is a method of developing a painting in layers, traditionally using egg tempera and oil paint. Originating in the early Renaissance with artists such as Heironymus Bosch it was reinterpreted by the Austrian artist Ernst Fuchs in the 1950's and was influential in seeding the contemporary Visionary Art movement with its fascinating expression of light.
Amanda has developed a practical system that offers a variety of techniques and perspectives that will change the way you see, and empower you to go deeper into the image.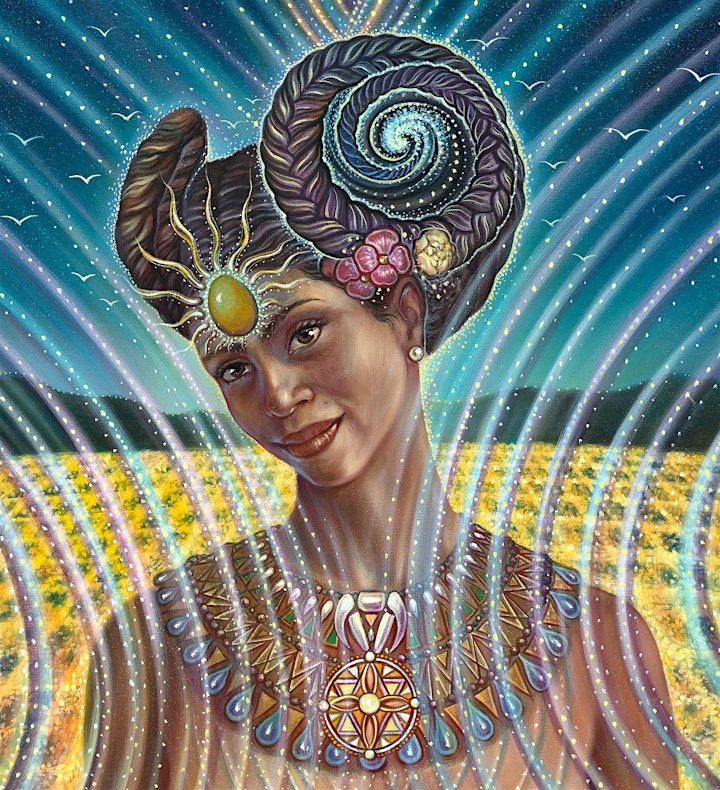 ​Price: $475
Includes:
40 hrs of live sessions
​Dedicated website for all links & recordings with password access
Playback of each segment available the same day after each session.
4x Group Reviews (split up 20-25 to a group with rotating mentors). Each student gets 1 piece reviewed each week by a different mentor.
Facebook dedicated Group for feedback and support.
Extra exercises and optional assignments.
Guest teachers in painting and psycho-technologies
​Access to the 24/7 virtual art studio on the Vision Train.
*All participants have access to personal consultations with mentors by appointment.
See detailed materials list here: https://www.amandasage.com/materials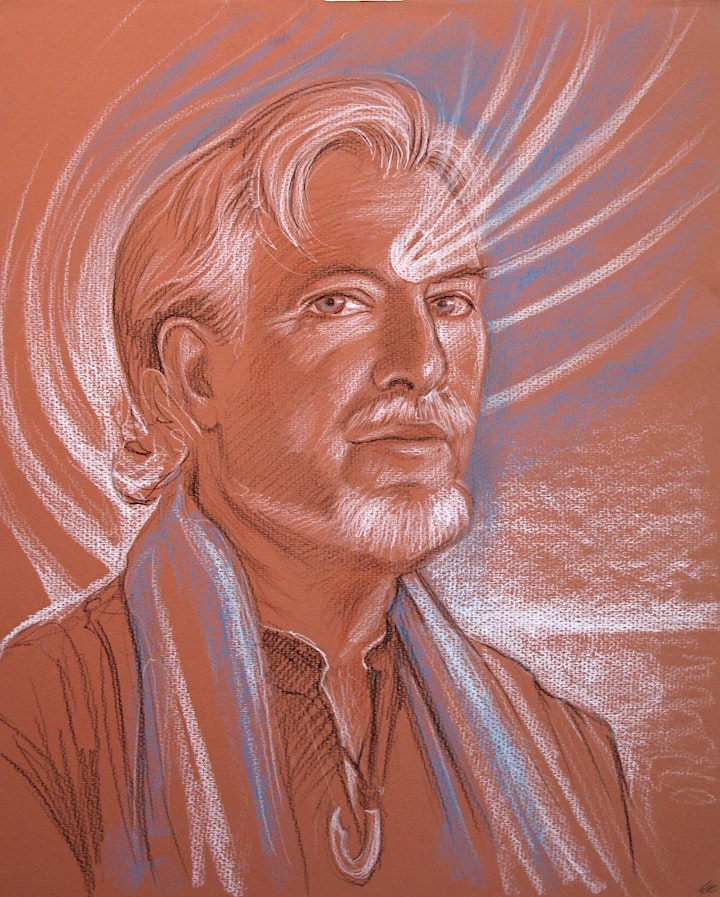 SCHEDULE
40 hrs of live classes with unedited playbacks available for 3 months
*see detailed Schedule here: https://www.amandasage.com/reflections-2020
Wednesday, November- 11 - 10 am - 2 pm PDT
Saturday, November 14- 8 am - 1 pm PDT
Wednesday, November 18- 10 am - 12 pm PDT
Thursday, November 19- 10 am - 12 pm PDT
Saturday, November 21- 8 am - 1 pm PDT
Wednesday, November 25- 10 am -12 pm PDT
Friday, November 27- 10 am -12 pm PDT
Saturday, November 28- 8 am - 1 pm PDT
Wednesday, December 2- 10 am -12 pm PDT
Thursday, December 3- 10 am -12 pm PDT
Saturday, December 5- 8 am - 1 pm PDT
Wednesday, December 9- 10 am -12 pm PDT
Thursday, December 10- 10 am -12 pm PDT
Saturday, December 12- 8 am - 12 pm PDT
Timezone Breakdown
Los Angeles PDT 8am-10am / 11pm-1pm / 10am-12pm
Denver MDT 9am-11am / 12pm-2pm / 11am-1pm
New York EDT 11am-1pm / 2pm-4pm / 1pm-3pm
Vienna CDT 5pm-7pm / 8pm-10pm / 7pm-9pm
Sydney AEDT 3am-5am/ 6am-8am / 5am-7am
Online Time Zone Converter: