It's time to take a refreshing and re-energizing approach to centering your mental and setting resolutions.
About this event
We the good folks at Good Vibes in the Park very much believe in centering your mental which begins with safe-spaces, insightful conversations, artistic stimulation, catering to your mental-health and connecting with like-minded people.
As we all kick off a new year, it's time to take a refreshing approach to reflections and setting new resolutions. Join us for a refreshing experience and please note that we only have 20 spots available, so securing your ticket as soon as possible in advised. Here's our stellar line-up:
Violin & Vocals: With a looper, violin & vocals, she builds full tracks live, with flavors of Soul, Electronic and World music, Natie is something special. Fresh off a world tour with Beyoncé and Jay-Z, Natie's aim as an artist is to share and nurture authentic connections, more dialogue and openness around some of the differences which currently divide us.
Poetry: Ayoinmotion is a uniquely dynamic performance artist whose has set ablaze stages like the legendary Essence Festival 25th Edition which featured the likes of Nas, Michelle Obama & more. He is also a passionate poet and activist, often a proponent of using his artistic platform as an avenue for social action; he organized a benefit for the kidnapped Nigerian girls and performed with his band to raise funds for children affected by contaminated lead water in Flint.
Movement Meditation: Negesti is a dancer, choreographer, educator, jeweler, and healer. She is the creator of "Eyes Unlocked," a guided movement meditation experience that takes movers on a journey of self-awareness and healing. She has appeared on Janet Jackson's "Made for Now" music video, Essence Fest, Afropunk, the Baxter Theater in Cape Town, South Africa and many more.
Reflection & Conversations: A session that uses conversation, intention setting, coping mechanisms and other tools to approach reflections, self-evaluation, goal setting, visioning and resolutions. We strongly encourage you to bring a notebook or journal. Hosted by Brittnie Dee. Please bring a notebook or some form of journal, we don't want to use phones for the session so as to disconnect from the distractions of technology and to be fully present.
SAFETY PROTOCOL: We take COVID 19 seriously which is why everyone attending has to show full proof of vaccination. We will be encouraging everyone to keep their masks on but not mandating it. We are also limiting attendance since this will be indoors as well as to maximize this event's quality and impact for attendees.
What to bring: journal or notebook and also wear comfortable clothes as the movement meditation session and overall event is best enjoyed if you are in comfortable attire.
This event is curated by Good Vibes in the Park, a gathering that creates safe spaces, centers mental health and affirms joy & relaxation in a time of social injustice. For more on the invaluable work GVIP is doing, please click here.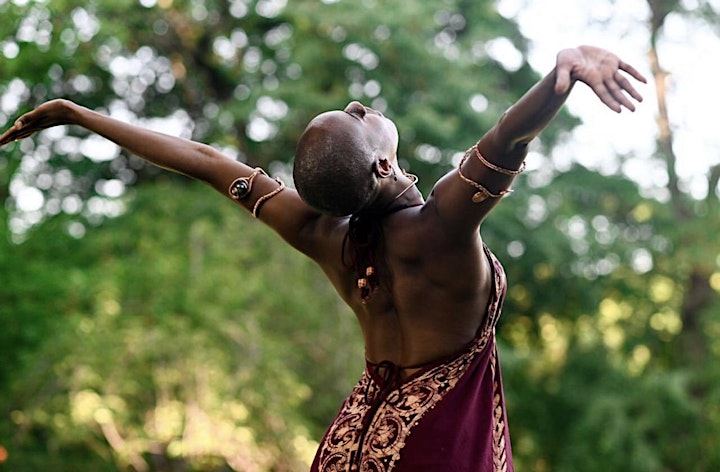 Organizer of Reflect & Recharge: A Session on Centering & Re-awakening