Description
Theme: Travelers and Adventurers!
Calling intrepid travelers---come share a story while learning to create sumptuous Asian fare in this fun and uniquely-themed class from The Refined Cook. Best travel tale wins a prize!
The Refined Cook Culinary Series are fun social events that give you tasty tips on preparing healthy, gourmet dinners. Come with friends or meet new ones. This is a friendly gathering of up to 8 people. Some classes, like this one, are unique-ly themed so we can gather like-minded folks around a common theme (like traveling) to make the event even more memorable!

Your hosts are a wife and husband team who are passionate about great food and hosting sumptuous dinner parties. Learn new culinary techniques, efficient shortcuts, and unique plating ideas to elevate everyday meals into extraordinary ones. Watch and socialize or get hands-on experience in the kitchen, or a little of both.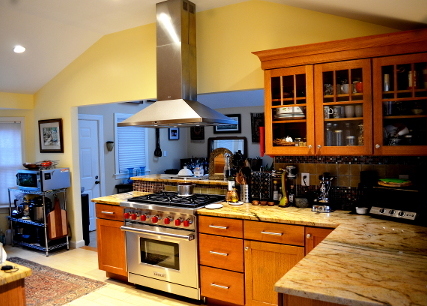 The Classroom
---
This class is: Taste of Asia (gluten free): $60/person
Fresh Vietnamese Shrimp Spring Rolls, Chicken Mango Cocunut Curry, Salad Greens with a Soy and Sesame dressing, Steamed Brown Rice, Banana Fritters
Event details:
Price covers tuition and materials (you will receive a copy of recipes)

Ingredients are minimally, if at all processed, usually organic or natural

H

eld in a private home in a semi-professional kitchen (e.g., 6-burner Wolf range)

Bring your favorite apron (or borrow one from us) and wear closed, comfortable shoes

Come hungry!
Address provided 48 hours before event. No refunds within 48 hours of event.


---
Classes in this series:
Meat Lover's Special (gluten free)
Seafood Delight (gluten free)
Vegetarian
Taste of Asia (gluten free)

Visit www.refinedcook.com for schedules and menus

---
"Marlene and Jeff are great instructors and even better hosts. I was completely at ease working with them. And the food was great!"

David G. (Jamaica Plain)

"I consider myself a good cook and wasn't sure what exactly I would learn from this cooking lesson. But learn I did. There were some technical tips, some food buying tips, and I made dishes that I had never made before which was great and expanded my repertoire. The atmosphere was congenial and supportive. And the food was absolutely delicious! I highly recommend Marlene and Jeff's cooking classes and plan to take some more!"

Mary M. (Roslindale)
---
About Us

Marlene is Director and Instructor at Home Chef Workshop, whose mission is to teach and bring healthy, gourmet cooking into homes, offering a slower and sustainable lifestyle. She is also a jazz musician who appreciates improvisation in music and in the kitchen.
Jeff is a graphic artist and former wine consultant who has helped many a lost soul with wine pairing and buying tips that don't break the budget. His wry humor and eye for aesthetic detail are evident in his cooking, presentation, and sense of décor.
Jeff and Marlene will share their love of world cuisines culled from travels in Asia, Patagonia, the Himalayas, the Andes, the Amazon jungle, and most recently, their cycling trip through the French Dordogne region, home of foie gras and rustic gastronomy.
Visit www.refinedcook.com for details or to book private classes.


Past Yummy Creations: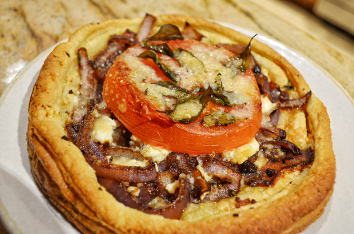 Tomato and Goat Cheese Tart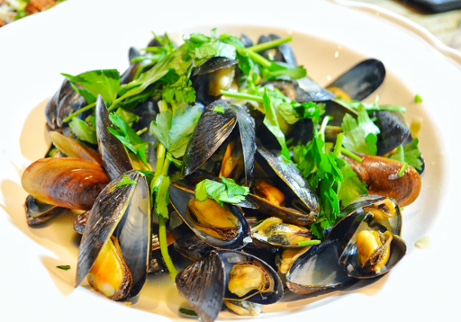 Moules Mariniere