Description
**This March 25th event will be on ZOOM Meetings and NOT at the EXP Realty Mark Z Real Estate Experts office, due to COVID-19.
Here are the ZOOM meeting details:
Topic: Get Paid To Get Referrals With Caerusnet Facilitated Referral Teams
Time: Mar 25, 2020 02:00 PM Eastern Time (US and Canada)
Join Zoom Meeting
https://us04web.zoom.us/j/6136265335
Meeting ID: 613 626 5335

REGISTRATION IS OPEN TO MICHIGAN REAL ESTATE AGENTS, MORTGAGE PROFESSIONALS AND INSURANCE AGENTS! You do not have to be affiliated with any one particular company to attend ... open to all.

Do you want to become the go-to, most referred professional in your local community? Do you love word of mouth referrals and would like to amplify this part of your business? Do you love to network with other professionals and have strong presentation and leaderships skills?
If so, now is the time to learn about a unique, virtually unheard of opportunity that could be the perfect fit to help you fuel your local marketing engine AND help you solidify a consistent source of local referral business for years to come!
The purpose of this presentation is to expose professionals in the area of real estate, mortgage and insurance to a new referral marketing system that can help increase your personal referral production. At the presentation, you will learn about the brief history of Caerusnet (pronounced, "Sear-us-net"), how the system works and how to get started running your own local team in your desired Michigan community, if you are interested in moving forward.

Learn more about the details of this operation and take the first steps to get started down the path of securing your opportunity to launch a team where you would like to develop more referrals. We are actively seeking professional(s) to partner with who wish to start the first Caerusnet referral teams in new Michigan markets to break ground and expand the platform in communities who don't yet have the good fortune of having facilitator-led teams available to join.
Attend this 1HR meeting for FREE by REGISTERING TODAY! Limited to just the first 20 registered attendees.
Can't make this meeting but want to learn more and connect with Steven Zyskowski, the founder of Caerusnet to talk more? CLICK HERE
Background:
Launched in 2008, Caerusnet (prounounced, "SEAR-US-NET") is a proven warm referral generator. The highly awarded, Facilitated small business referral team system operates primarily in SE & Mid-Michigan. However, it is now being made available to license to professionals all across the state of Michigan! We are a Michigan-based company and are seeking full-time, professional agents who have outstanding people skills, see themselves as leaders in their community and are organizational ninjas to facilitate Caerusnet referral teams in their chosen communities.
This is a special one hour presentation given by Steven Zyskowski, the founder of Caerusnet.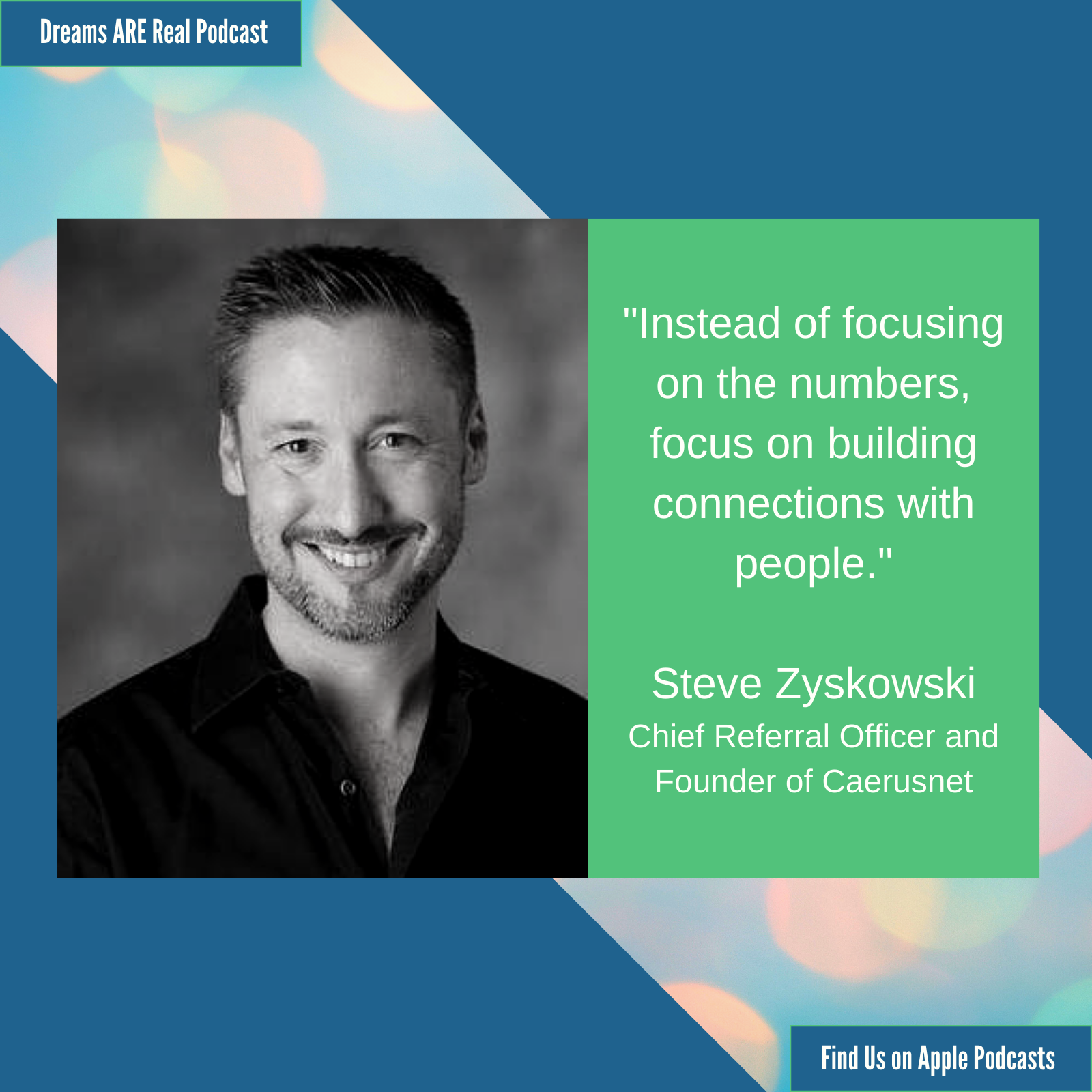 Did you know there are already approximately 30 active Caerusnet referral teams and more than 10 independent professionals serving as Facilitators who are running referral teams in Michigan already? Those Facilitators are getting paid to network while being referred to as the exclusive professional (for real estate, mortgage lending or insurance) on their referral team. We are looking to expand across Michigan into new communities we don't already have a presence in and are partnering with established professionals to bring the vision to reality!

To learn about this unique opportunity, please visit our website, www.caerusnet.com and click on the tab that says Start Your Own Caerusnet Team. There you will find several short, but informative videos, as well as more information to help you understand if the Caerusnet system would be a good fit for you
WHY JOIN A REFERRAL TEAM WHEN YOU CAN EASILY PROFIT BY BUILDING YOUR OWN?
Unlike widely known "member-ran" referral teams that have been around since the 1980's, the Caerusnet Referral Team System features a dedicated facilitator who runs and organizes every meeting while teaching their clients how to master the art of referring.
Caerusnet World Wide LLC licenses use of the Caerusnet Referral Team System directly to other professionals so they can facilitate their own referral team. By licensing the Caerusnet Referral Team System you'll receive access to our online resource library, which can assist you in your quest to facilitate, organize and manage a successful referral marketing team in your local area.
*Don't worry, nobody will pressure you to "buy anything" at this meeting and you don't have to be an EXP real estate agent to attend! It is designed to be an information giving meeting including a question/answer opportunity with the founder of the Caerusnet system, Steven Zyskowski. Zyskowski will be available to interact with after the presentation, as well.

** You are also welcomed to bring an associate from your own place of business or another professional you know who may also be interested in learning more about this.