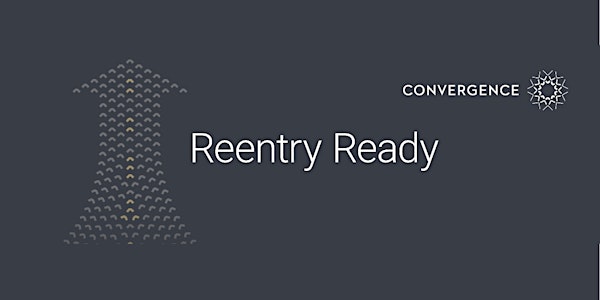 Reentry Ready Announces Comprehensive Plan to Support Successful Return fro...
Location
Phoenix Park Hotel
520 North Capitol St NW
Washington, DC 20001
Description
Every year hundreds of thousands of individuals are released from jail and prison and return to communities across the country. Each person returns home with a unique set of needs and requires support from family, community agencies, businesses, faith institutions, health care agencies, and social service providers to successfully reintegrate back into the community.
Convergence Center for Policy Resolution invites you to attend a briefing where Reentry Ready Project stakeholders and three formerly incarcerated individuals from the Community Family Life Services Speakers Bureau will describe breakthrough strategies designed to transform the current system to improve reentry success. The stakeholders call for greater collaboration across multiple systems to address the education, employability, physical and mental health, housing, and family support concerns of currently and formerly incarcerated individuals.
Everyone has a stake in the reentry process going well. Now is the time to build on the momentum growing in multiple states and localities around the country to make sure that everyone is Reentry Ready!
Featured Speaker

Panelists (additional speakers may be added):

Rob Fersh, President and Founder, Convergence Center for Policy Resolution

Stephanie McGencey, Director, Reentry Ready Project Convergence Center for Policy Resolution

Leann Bertsch, Director, North Dakota Department of Corrections

Marc Levin, Vice President, Criminal Justice, Texas Public Policy Foundation and Right on Crime

Ashley McSwain, Executive Director, Community Family Life Services

David Safavian, Deputy Director, Center for Criminal Justice Reform, American Conservative Union Foundation

Community Family Life Services Speakers Bureau Participants
The Convergence Reentry Ready Project Stakeholders are a diverse group composed of public and private prison officials, correctional officers, experts in mental and physical health, direct service providers, the faith community, education advocates, criminal justice experts, and advocacy groups who span the full political spectrum and have a wide range of roles and experience in the criminal justice system.