Description
As part of the Better Buildings Challenge - Milwaukee (BBC-MKE) program's commitment to promoting and recognizing our participants for their work reducing their energy use, ReEnergize Milwaukee 2017 is our first annual awards and celebration event. This event will showcase the leaders that are helping to re-energize and strengthen our greater community through the built environment and spur action in the City of Milwaukee and surrounding area to make our buildings better.
Join us at the exclusive Wisconsin Entertainment and Sports Center (WESC) Preview Center, and connect with Mayor Tom Barrett, the City of Milwaukee's Environmental Collaboration Office (ECO), U.S. Green Building Council (USGBC) Wisconsin, and our partners throughout the business community for our celebratory event. Network with your peers, enjoy refreshments provided by our private sponsors, and help fuel Milwaukee's momentum as a leading ecoCity.
AGENDA
5:00 PM – 6:30 PM - Arrival & Welcoming Reception including networking, refreshments, and Better Buildings Challenge project gallery
6:30 PM – 7:00 PM - Welcome from USGBC & City of Milwaukee by Erick Shambarger and an address by City of Milwaukee Mayor Tom Barrett
7:00 PM - 7:30 PM - BBC Awards Ceremony
7:30 PM - 8:00 PM - Celebration! Reception and Networking
MENU
Salad "Bar" - No boring salads here! Grab one of three delectable salads served in barware!

Caesar: Romaine lettuce, grated parmesan, toasted garlic croutons, house-made Caesar dressing
Crisp Apple: Mixed greens, apple slices, almond slivers, dried cranberries, balsamic dressing
BLT: Romaine lettuce, cherry tomato, bacon, creamy garlic dressing
Burger Bar - Your choice of Beef Slider Patties or Baby Bella Caps on Brioche & Pretzel Buns. Then add whatever scrumptious toppings your heart desires options include: Bacon, Cheddar, Pepper Jack, Crumbled Bleu, Sautéed Onion, Pickles, Ketchup, Mustard, 1000 Island. Last but not least, no burger is complete without a side of homemade chips!
Additionally, our guests will be treated to tasty delights including:

Gouda Grilled Cheese & Tomato Shooters
Caprese Skewers
Vegan Gazpacho Shooters
All individuals interested in Wisconsin's built environment and striving towards a more sustainable future are welcome to attend.
Please note, any registrations after October 2nd at 12:00 PM will not have a pre-printed name tag.
Having trouble with your invitation code? Contact Korinne Haeffel at khaeffel@usgbc.org.
Program made possible in part by funding from the U.S. Department of Energy's Advancing Solutions to Improve the Energy Efficiency of U.S. Commercial Buildings (DE-FOA-0001168)
---
AWARD PROGRAM
During the event, the City of Milwaukee will be announcing award winners in five categories, plus a general recognition for active participants. In order to be eligible for the awards below, a building must take the Better Buildings Challenge pledge by September 8, 2017. Any additional details and eligibility requirements can be found at the City's BBC Award Webpage.
The Outstanding Energy Performance award recognizes the building with the most significant Source Energy Use Intensity (EUI) reduction in 2016 compared to the building's baseline year. This award is determined based on data submitted through ENERGY STAR® Portfolio Manager®.

The People's Choice Award is a special recognition that focuses on celebrating the community of participants that make up the City Of Milwaukee's Better Buildings Challenge. By sharing participant experiences and progress, this award helps to build the invaluable network that serves to support and assist all participants with their building's energy reduction goals and ultimately make Milwaukee a world-class eco-city. Candidates are highlighted leading up to the ReEnergize MKE 2017 event via social media and through online profiles and will have a physical display at the event. Attendees will vote on the candidate that they believe has done the most to embrace the Better Buildings Challenge.
The ReEnergizer Rating award recognizes holistic commitment to energy efficiency and operational excellence and encompasses total Better Buildings Challenge program participation. All participating buildings that achieve a minimum of 50 points, as described below, will receive a rating.
The Energy Efficiency Project of the Year award highlights individual projects that display innovation and a high impact on energy use relative to investment, including use of available incentives. Projects are self-nominated and the winner in each building category (large building >100,000 sf, small building <100,000 sf, K-12 school) will be determined by a blind jury of Better Buildings Challenge partners and experts based on the award criteria below. A building's category is determined by the square footage and use type reported in ENERGY STAR® Portfolio Manager®.
Intended to shed light on leaders often working behind the scenes, the ReEnergizer of the Year award recognizes exceptional facility managers, building engineers, and others that successfully lead their team in going above and beyond to manage building operational efficiency, seek out energy reduction projects, and implement tenant engagement strategies.
The Occupant Engagement award highlights the building team that has done the best job in communicating their energy efficiency goals and initiatives to their tenants or other occupants and has engaged their occupants to implement initiatives within their individual leased spaces (where applicable) to support the building goals and initiatives.
For additional details, eligibility requirements, and nomination forms please visit the BBC-MKE Awards Page.
---
EVENT SPONSORS:
Sponsorships for this event are available. Please contact Korinne Haeffel about these opportunities: khaeffel@usgbc.org
A special thanks to our venue sponsor and partner, Milwaukee Bucks, who has graciously extended the use of the Wisconsin Entertainment and Sports Center (WESC) Preview Center for our celebratory event.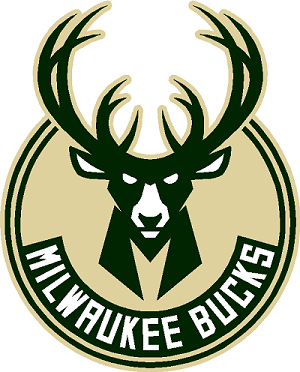 Partner Sponsor:
Supporter Sponsor: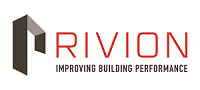 Friend Sponsor:
---
About Milwaukee Better Building Challenge:
Our goal through the Better Buildings Challenge is to reduce energy usage in participating buildings by 20 percent over 10 years. Milwaukee's portfolio of buildings has already reduced energy use 11 percent and is excited to now provide resources such as ENERGY STAR Portfolio Manager®, energy assessments, PACE financing, and incentives from Focus on Energy to private buildings.
More information about the Milwaukee Better Buildings Challenge: city.milwaukee.gov/bbc
---
Event Hosts:
City of Milwaukee – Environmental Collaboration Office
The Environmental Collaboration Office, or ECO, strives to make Milwaukee a world class eco-city. ECO develops practical solutions that improve people's lives and the economy while working to protect and restore the natural ecosystems that support our long-term prosperity. We collaborate with the community, develop global partnerships, offer award-winning programs, and implement the City's Refresh Milwaukee sustainability plan.
U.S. Green Building Council (USGBC) Wisconsin Community
USGBC and its community are changing the way buildings and communities are designed, built, and operated. We believe in better buildings; places that complement our environment and enhance our communities. Places that give people better, brighter, healthier spaces to live, work and play.
Our mission is to transform the way buildings and communities are designed, built, and operated, enabling an environmentally and socially responsible, healthy, and prosperous environment that improves the quality of life.

---
FAQs
I'm an invited guest. How do I use the provided promo code to waive the general admission fee?
To apply a discount or access code to your order, click on the "Tickets" button and in the upper right corner of the pop up window click the "Enter promotional code" link. Then enter the provided code into the text field, and click "Apply." If the promotional code you entered was applied successfully, you'll see a ticket at a discounted price or a brand new ticket will appear. If you previously registered, but didn't enter your promotional code, you'll want to contact the Korinne Haeffel (khaeffel@usgbc.org or 202-705-6662) to find out how best to modify your order.
What's the refund policy?
Sorry, no refunds are available for this event.
Do I have to bring my printed ticket to the event?
No.
Can I update my registration information?
Yes. For detailed instructions, click HERE.
Is my registration fee or ticket transferrable?
Yes. For detailed instructions, click HERE.