Description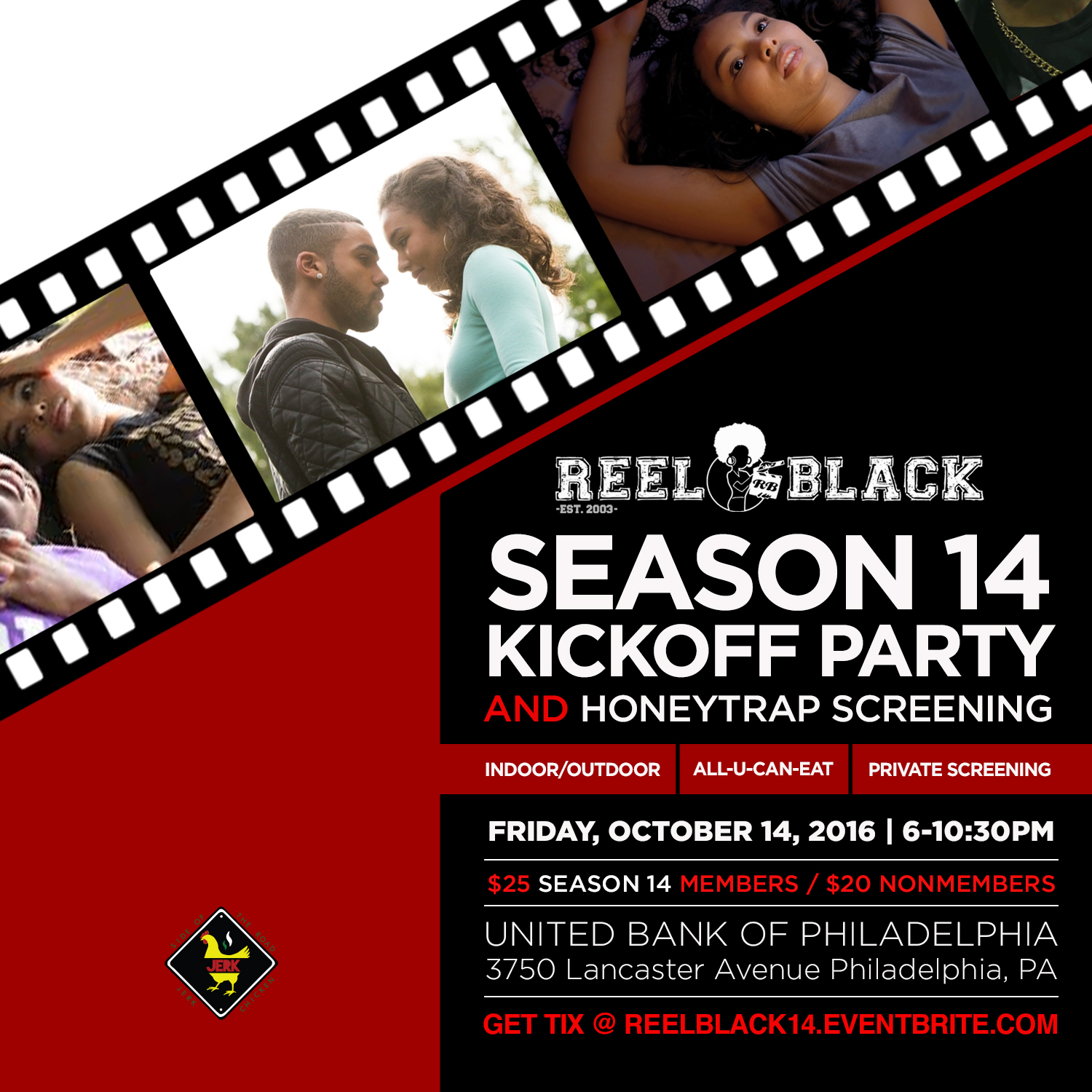 On Friday October 14, Reelblack kicks off its 14th Season with a special celebration and screening at the United Bank Building, 3750 Lancaster Avenue in W. Philly. From 6-8pm, join us in fellowship with a special indoor/outdoor party featuring all-you-can-eat chicken, franks, burgers and veggies catered by SIDE OF THE ROAD JERK CHICKEN. At 8pm, we will host the Philadelphia Premiere of HONEYTRAP, the latest release from ARRAY--the film distribution company founded by Ava DuVernay.
We will also debut new designs/colors of Reelblack T-Shirts and you can pick up your membership buttons.
Admission to this special event is $20 Season 14 members/ $25 nonmembers. Memberships can be purchased at the event or in advance at http://reelblack.com/wordpress/?page_id=11
*****
HONEYTRAP is the harrowing rite-of-passage drama inspired by a 2009 real-life crime of love, betrayal and murder. Featuring an international cast, the movie stars Jessica Sula (Skins, ABC Family's Recovery Road) Lucien Laviscount (Fox's Scream Queens), Naomi Ryan (GUARDIANS
OF THE GALAXY) and Ntonga Mwanza (LEAVE TO REMAIN).
Girlhood and gang culture collide in HONEYTRAP as 15-year old Layla (Sula) contends with bullying at a new school by transforming herself inside and out. The teen's compulsive journey for love and acceptance soon becomes fatal in this cautionary tale based on headline news adapted by writer/director Rebecca Johnson.