ReelAbilities Montclair Film Festival- Nov. 1 (Scroll down for more info)
Description
------ STANDBY TICKETS available. CLICK HERE---
ReelAbilities Montclair is part of the largest disability film festival in the country and is dedicated to promoting awareness and appreciation of the lives, stories and artistic expressions of people with different abilities. Join us next November when the festival will feature cutting edge and sometimes controversial films that challenge assumptions and promote discussion about ability and disability. For further information you can contact Kaitlin Fitzpatrick at fitzpatrick6@montclair.edu or call us at 973-655-7124. Watch for more information about the festival on our website, our Facebook, or follow us on twitter.
---
Film Schedule
Tuesday, November 1st- Montclair State University - 8pm- University Hall room 1070
Film: The Finishers (Family Friendly Film)
To bond with his father, Julien, a 17 year old with cerebral palsy, challenges him to compete in the Ironman triathlon. (95 min.)

Trailer: https://www.youtube.com/watch?v=9FWW8VvAUh8
Short Film: Bumblebees (Family Friendly Film)

Despite being told as a child he would never speak or walk, Vance accomplished what doctors thought was impossible. But now he has a new challenge: dating. (4 min.)
Trailer: https://vimeo.com/125451000
Post Film Discussion Panel:
Joan Vidra is co- founder of the Bergen County chapter of Achilles, veteran marathoner.
Clain Thomson-DiPalma- Master exercise instructor for Easter Seals and co developer of the Be Well and Thrive program
Mark Farrell- NYC radio talk show host, motivational speaker, and Triathalon competitor
---
Wednesday, November 2nd- Montclair State University - 6:30pm - Leshowitz Recital Hall in John J. Cali School of Music
Tickets: http://reelabilitiesmontclairnov2.eventbrite.com
Film: Margarita with a Straw (CONTAINS ADULT CONTENT, LANGUAGE AND IMAGES; Ages 18+ ONLY)
Funky, coming of age tale of Laila, a Pujabi teen, aspiring writer and secret wheelchair rebel with cerebral palsy, who leaves India for NY to attend NYU. Bold and brave portrait of love, identity and sexuality.(140 min)
Trailer: https://www.youtube.com/watch?v=B-Azn1s89Lc
Post Film Discussion Panel: Broadway Actress Ali Stroker (http://www.alistroker.com/)
Ali Stroker is the first actress in a wheelchair to be on Broadway. She recently played the role of Anna in the revival of Spring Awakening. Ali was a finalist on season two of The Glee Project and then played Artie's love interest on GLEE. Her performance in the role of Olive in The Twenty-Fifth Annual Putnam County Spelling Bee earned Ali a Barrymore Award nomination. She is a graduate of New York University and the first person in a wheelchair to graduate from Tisch's drama program. She is an advocate for people with different abilities and believes any limitation can be an opportunity. www.alistroker.com
---
Thursday, November 3rd- Montclair State University - 7:45pm - University Hall room 1070
Tickets: http://reelabilitiesmontclairnov3.eventbrite.com
Film: No Ordinary Hero: The Superdeafy Movie (Family Friendly Film)
A deaf actor who plays a superhero on television, influences a deaf boy to redefine what "being normal" means.
(79 min.)
Trailer: https://www.youtube.com/watch?v=33YS-vGdmgU
Post Film Performance/Discussion: NO Limits presents Silent NO MORE with Kathy Buckley
No Limits for deaf children presents Silent NO MORE. In this theatrical documentary, individuals showcase their experiences of growing up with a hearing loss. This intimate evening wraps up with a Q&A between the audience and cast.
The first female comedienne with a hearing loss, Kathy Buckley shares her unique life experiences, inspires laughter, breaks down barriers, and empowers changes in her performance in Silent NO MORE
---
DIRECTIONS AND PARKING INFORMATION
For driving directions and public transportation directions to Montclair State University click here
Parking is avalabile in the Red Hawk Deck. For campus map and directions to the Red Hawk Deck click here or click here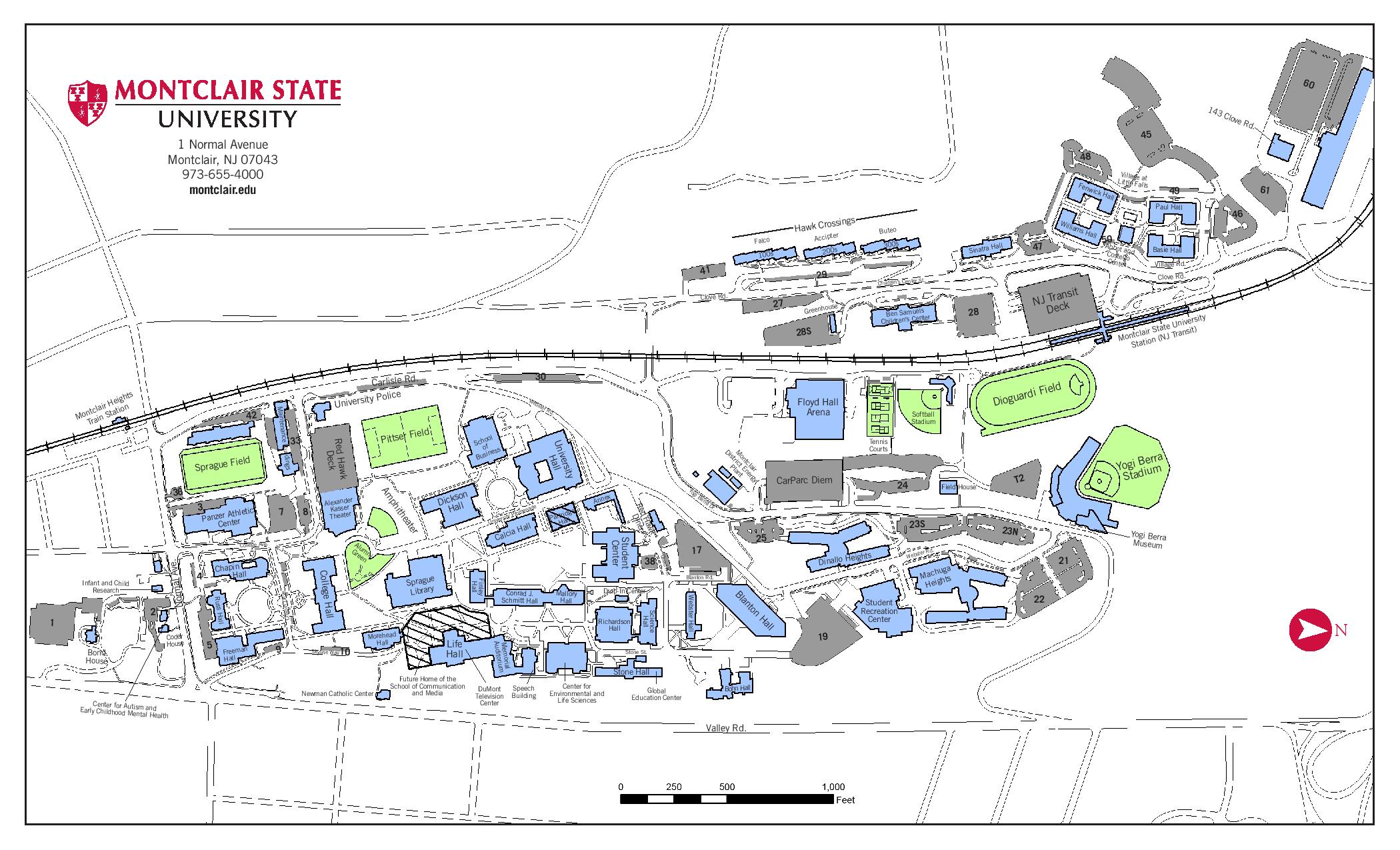 UPDATES AND ADDITIONAL INFORMATION
montclair.reelabilities.org
973-655-7124
prezantf@mail.montclair.edu
fitzpatrick6@montclair.edu
Accessibility Information
ReelAbilities strives to include all people. Individuals requiring accommodations to participate should contact the screening venue directly by October 15. CART and ASL will be available for all showings at MSU. CART services funded by NJ Division of the Deaf and Hard of Hearing. All films are captioned and all venues are wheelchair accessible.