Location
Maysles Documentary Center
343 Lenox Ave./Malcolm X Blvd.
New York, NY 10027
Reel Sisters Tea & Cinema presents a line up of family friendly films and an animation workshop on June 25, 1 pm-4:30 pm!
About this event
On Saturday, June 25, from 1 pm-4 :30 pm, join Reel Sisters Tea & Cinema Harlem Family Day celebration for an afternoon of family friendly films and a workshop on animation! Films are for teens 13+. The event will be held in Harlem at the Maysles Documentary Center, 343 Lenox Ave. (127 & 128 Streets).
Enjoy Proclamation Punctuation directed by Sewra G. Kidane and The Pratt in the Hat directed by Susan Hillary — two delightful fashion forward films. Esther Duran, Reel Sisters curator, will host the afternoon! The celebration is free but donations are welcomed!
Proclamation Punctuation continues Reel Sisters 25th Anniversary retrospective in honoring favorite films from past festivals.
SCHEDULE
PROGRAM #1 – ANIMATION SHORTS and WORKSHOP
A selection of the best animated shorts from last year and this year's Reel Sisters Festival will be followed by a workshop on the craft of animation presented by four of the filmmakers. The audience will have the unique opportunity to hear from first hand about the process of character creation, storyboarding, 3D animation and more.
Screening: 1 pm – 1:45 pm - Animated Shorts
Animation Workshop: 1:50 pm – 3 pm
In-person presenters: Nuria Dixon, Faye Thomas
Virtual presenters: Faith Dickey, Evelyn Lee, and team Dominique Gelin and Elise Valderrama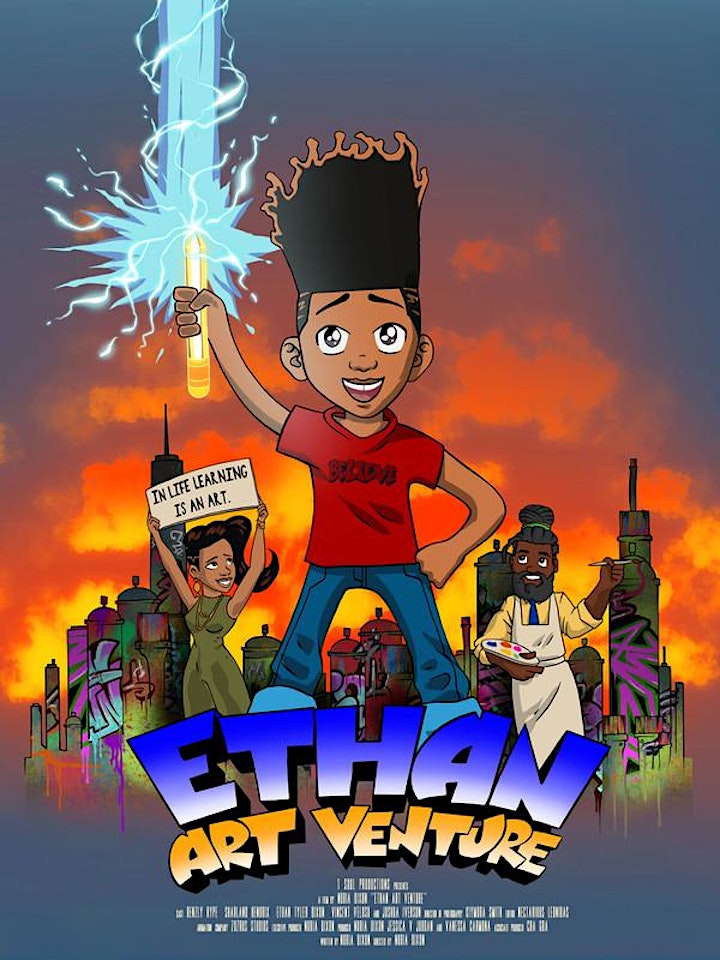 Ethan Art Venture
Director: Nuria Dixon
Animation, 11:26 min.
Ethan's Art-Venture is a short film about an autistic, illustrator who on his 9th birthday, is given a gift that allows him access to a powerful, imaginative, inner realm: a completely animated world. Every year, Ethan represents the school at the National Art Conference. However, this year there is a new, skillful artist competing who Ethan sees as a threat to his title as "best artist." With determination to prove his artistic abilities, he is armed with only his trusty pencil to help him reclaim his prize.
Sew Me A River
Director: Faith Dickey
Animation, 4:15 min.
Raina, a 9-year-old-girl, learns to let go of her favorite raincoat when its powers prove too much for her to handle. Although her Jacket gives her everything she ever wanted, she discovers that what she owns is not tied to who she is.
App Rap
Director: Dominique Gelin and Elise Valderrama
Animation, 1:40 min.
"Do you have cash app on the phone? It's the best way to never be alone," tells one of the mischievous verses in this skillfully animated rap about the tribulations of live in the age of smartphones.
Pharmacy Odyssey
Director: Faye Thomas
Animation, 9:29 min.
Vanessa gets her period at the 7th grade dance and doesn't know what to do! She turns to a giant sea spirit who gives her a ride to the pharmacy to buy her first box of pads.
Graveyard Spiral
Director: Evelyn Lee
Animation, 9:55 min.
Graveyard Spiral is a hybrid of animation and live action short film, where a woman goes on an inner animated journey to find peace by facing her personal demons that surface after she learns that her mother is suffering from a serious illness.
Windup
Director/Writer: Yibing Jiang
Animation, 9 min.
Windup is the story of a father who tries to stay connected with his hospitalized daughter through music. Windup is not a light-hearted story, but it is inspired by my own personal experience.
PROGRAM #2 – LIVE ACTION FILMS and Q & A: 3:15 pm – 4:40 pm
Enjoy a great selection of family friendly shorts followed by a conversation with some of the directors.
In person participation: Sewra G. Kidane, Susan Hillary, and Kendra Brown
Virtual participation: Kwanza Gooden
Crush(ed)
Director: Amanda Gordon
narrative, 6:32 min.
Crush(ed) is a charmingly awkward coming-of-age story about transformation, identity, and the woes of having an unreciprocated middle school crush. After the last day of 7th grade, Maya straightens her natural hair in an attempt to get her childhood best friend, Will, to like her.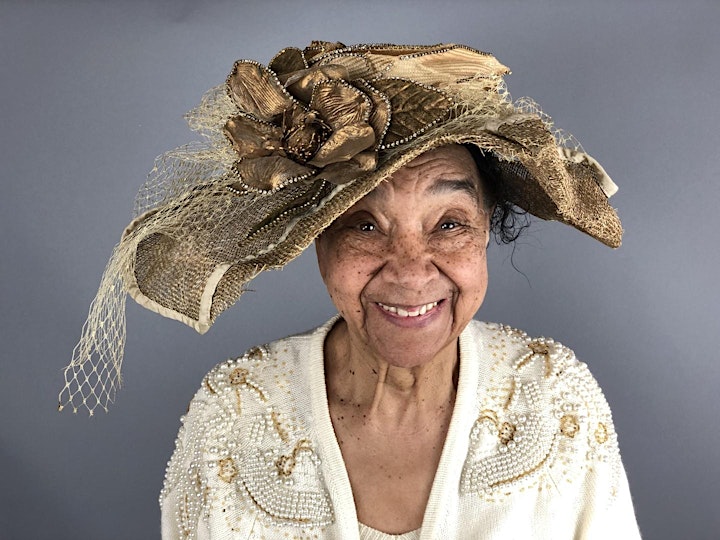 The Pratt in the Hat
Director: Susan Hillary
15 min., documentaryBeneath the brims of hundreds of colorful hats is a woman who shares her wisdom, humor, and personal experiences about being black in America, then and now. Frances Pratt's hats make a bold statement as does her southern charm and pithy expressions, which she garnered through a lifetime of service to her community fighting for racial equality, voting rights and education.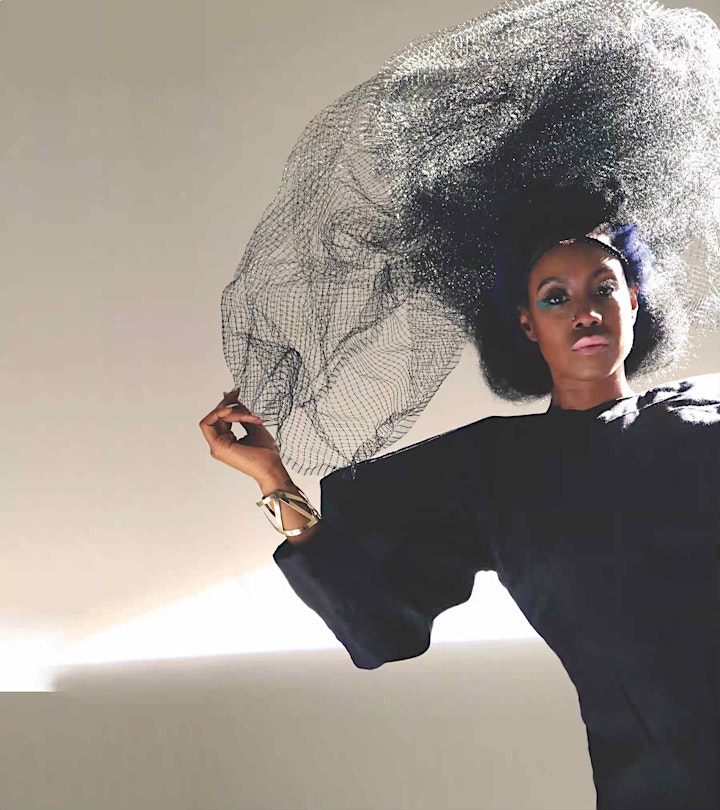 Proclamation Punctuation
Director: Sewra G. Kidane
5 min., narrative
Proclamation Punctuation is an enthralling fashion film centered on a fabulously fascinating woman reciting a short soliloquy paying homage to her love for using exclamation points in her missives. Periods are so period, where as an exclamation point livens up a sentence! There is simply nothing worse than a long dragged out sentence ending in an uninspiring dull dot! So when exclamation points are your philosophy on life, one must always keep it on the up beat!!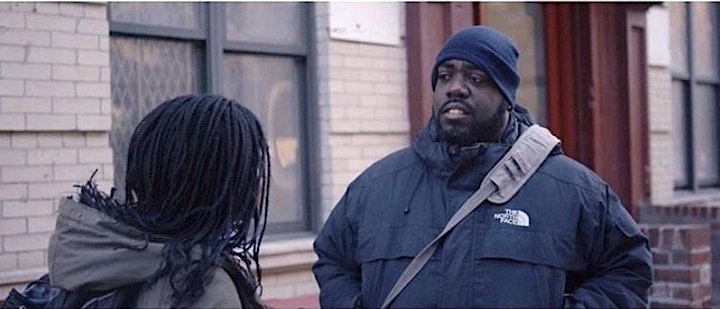 Token
Director: Kwanza Gooden Producer: Andrea Lewis
Narrative, 12:35 min.
Token is a coming of age story about a young black girl growing up in the Suburbs and trying to fit in.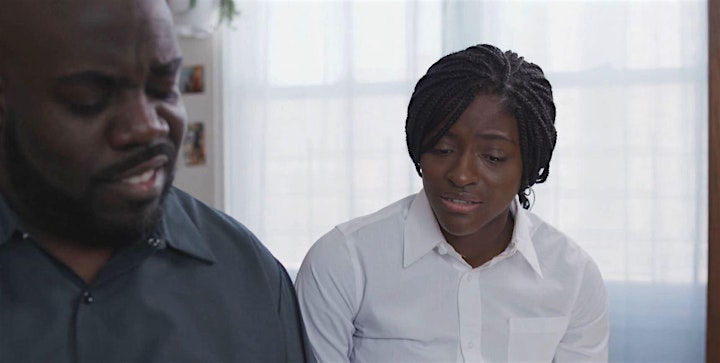 THE WALK HOME
Producer: Yaneirie Rondon Director/Writer: Kendra Monet
Narrative, 8 min.
A coming of age story set in Harlem about an overprotective father that won't let his teenage daughter, Kae, walk home from school.