Reel Sisters & Stephens College host Skin, a powerful closing night film exploring Black beauty and the impact of skin bleaching.
About this event
Reel Sisters & Stephens College MFA in TV & Screenwriting Present Skin@Alamo Drafthouse Cinema, 445 Albee Square West, 4th Floor.
On Oct. 20, 2019, 4 pm, Reel Sisters and Stephens College MFA in TV and Screenwriting will host the closing night film Skin produced by Beverly Naya and directed by Daniel Etim Effiong. A documentary set in Lagos, Nollywood actress Beverly defines Black beauty and explores the practice of skin bleaching in African culture. Emmy-nominated, award-winning writer Dawn Comer Jefferson will host a discussion on the film with special guests.
This screening is free and sponsored by Stephens College MFA in TV and Screenwriting. Donations welcomed.
Skin
Director: Daniel Etim Effiong Writer: Daniel Etim Effiong, Beverly NayaProducer: Beverly Naya 76 min, DocumentarySkin explores through identity the meaning of beauty in all the different shades of black. It is set in present day Lagos, where Nollywood actress Beverly Naya goes on a journey to learn about contrasting perceptions of beauty.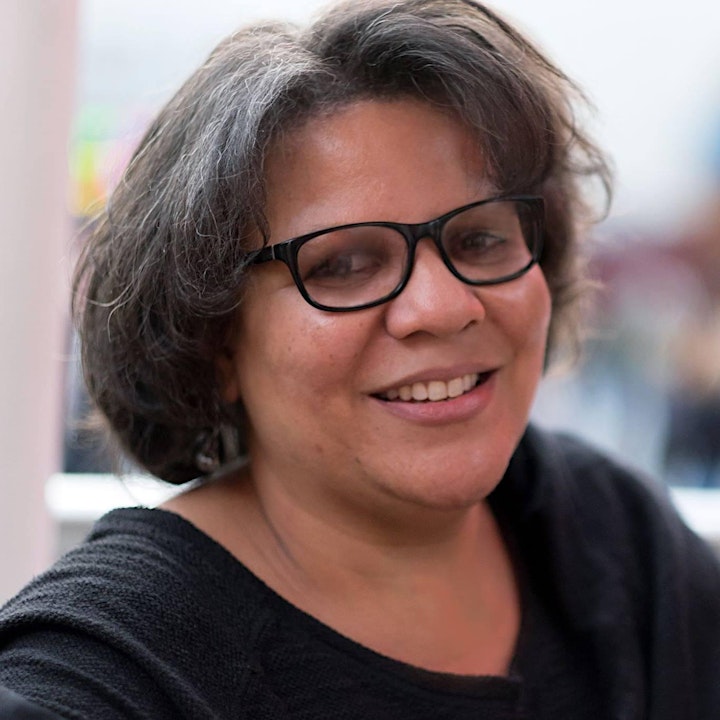 Presenter's Bio
Dawn Comer Jefferson is an Emmy-nominated, award-winning writer. On television, Comer Jefferson wrote on the CBS family drama Judging Amy, served as writer/consulting producer on MTV's teen drama, South of Nowhere, freelanced on the CBS hit NCIS, and developed a drama pilot at NBC Universal Studios. She was nominated for an Emmy for writing the Fox-animated family film, Our Friend, Martin, and for the last nine years has written Emmy-winning arts programming for PBS, performed at the Walt Disney Concert Hall and the Dorothy Chandler Pavilion.
As a non-fiction writer, Comer Jefferson has written about children, families and public policy issues for national print and online media including Garnet News, Working Mother, Fit Pregnancy Magazine and MomsRising, and her essays have been featured in the anthologies A Woman Alone (Seal Press) and Go Girl (Eighth Mountain Press). She adapted, produced and directed the eight-part NPR radio series adaptation of the biography Maggie's American Dream, co-wrote the nonfiction book "Three Ring Circus: How Real Couples Balance Marriage, Work, and Family," and the African American historical children's fiction, "The Promise."