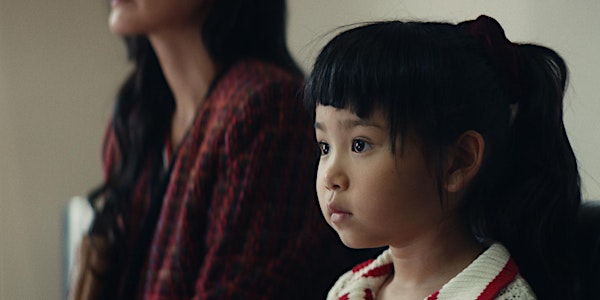 Reel Sisters - Section X - Together & Apart - 3:45 pm
Section X featuring Hello From Taiwan, First Light, Apart, Together, Esther & Sai and A Poem by Alba.
Refund Policy
Contact the organizer to request a refund.
Eventbrite's fee is nonrefundable.
About this event
Reel Sisters - Section X – Together & Apart - Nov. 7, 3:45 pm - LIVE Talk
Curator/Host: Esther Duran.
Hello from Taiwan
Producers: Marina Viscun, Guo Guo Jiayi, Wenjie Kong
Director/Writer: Tiffany Frances
16 min., narrative
After a year of separation, a young Taiwanese American girl and her mom struggle to reconnect with her dad and two older sisters across familial and cultural divides.
First Light
Producers: Stephanie Gumpel and Ellen Boscov
Director/Animator: Amy Lee Ketchum
8 min., animation
Rising from the sea monster of death, a young woman's ghost leads her grieving sister through the heart of darkness in search of light.
Apart, Together
Producer: Blanca Balleste
Director/Writer: Olivia Hang Zhou
19 min., narrative
A Chinese teenage girl travels with her mom to States as a translator, in order to find her abandoned sister under the One-child-policy. She's faced with the decision when she secretly finds her sister — to tell her mom and risk their relationship or to forever keep it to herself.
Esther & Sai
Producers: Jon Warne and Jesse Copeland
Directors: Rosie Choo Pidcock and Anaisa
Writer: Rosie Choo Pidcock 12 min., narrative
The night before their first day of nursing school in 1976, two female immigrants to Vancouver endure racism and homesickness.
A Poem by Alba
Producer: Sam Retzer
Director/Writer: Yoo Lee
5 min., animation
An elderly woman living alone in her apartment deals with loneliness and her eventual end.