Event Information
Refund policy
Contact the organizer to request a refund.
Eventbrite's fee is nonrefundable.
Ready to showcase your expertise & increase your visibility online using Instagram Reels? This workshop is everything needed to get started!
About this event
Is this you?
You see Reels all the time in your feed. They catch your eye, they're creative, they're fun, they're informative.
You know Instagram is heavily promoting them and making this form of content a priority on the platform.
You see other people that you know and follow posting Reels and getting great engagement and you wish you knew how to too.
You're unsure you have the skills to do what seems like complex video editing.
They make it look so easy, but it feels very complicated and overwhelming.
You see a lot of dancing Reels and you don't want to dance.
You feel like you're falling behind by not jumping onto Reels now.
You know you'd be great at them if you just had someone walk you through how to do it.
Here's a way to solve all of those issues at one time...my REEL LOVE WORKSHOP!
This 90-minute workshop is jam-packed with actionable value and a super simple way to learn everything you need to know to get started with Reels in one sitting.
How Reels can benefit your personal brand, your business, your desire to show more people your expertise.
Why implementing them into your content strategy is important, especially right now.
The step-by-step of HOW to create an impactful Reel! Learn all the fun stuff like music, editing, planning your Reels and much more!
Having a Reels strategy fast tracks the coveted know, like, and trust factor with your ideal audience.
No dancing required! Regardless of if you want to do dancing Reels, pointing Reels, lip-synching Reels, storytelling Reels, or a combination of any of those, you'll learn everything you need to know to get started on your Reels journey.
This workshop will reduce the overwhelm you feel around creating Reels, stop your overthinking and the guilt you feel about not jumping on this trend sooner and be the motivation you need to JUST DO IT!
It's not as scary and hard as you may think, and on the other side of that, it's actually quite fun.
In case you were waiting for something like this, consider the fact that you're reading this right now as a sign to join me.
What you'll get out of this workshop:
Understanding the benefit of implementing Reels into your content strategy.
Step-by-step instruction on how to create a Reel using Instagram from start to finish.
How to identify what kind of Reels to make and how to make them work strategically for your unique brand and message.
How to edit Reels seamlessly.
Tips and tricks for making your Reels stand out.
More confidence in your ability to show up online in video form.
My framework for creating multiple Reels at one time (batching) for consistent posting.
Direct Voxer access to have any additional questions answered for 24 hours after the workshop (I have a strict "there is no dumb question" policy, so ask away!).
Replay of the workshop to reference any time you want.
Imagine how good it will feel after a short 90 minutes to have clear direction on how to get a Reel posted that same day??!!
Let's do this!
IMPORTANT:
In order for this workshop to be beneficial to you, you must be able to post Reels on Instagram and have access to the Reels tab. Not every account has been given the ability to post Reels. If you aren't sure if you have this ability, here's the best way to check this in your Instagram account:
1. Open up your Instagram app and go to post any type of new content on your account just as you normally do using the + button.
2. You'll see the option to add a "Post," a "Story," a "Live," and possibly a few other options.
3. You'll have "Reel" as one of your options on that same screen if you have the ability to post Reels.
If you have any questions about how to check for this, please send me a DM on Instagram or send me an email at katie@katiemckiever.com and I'll help you out!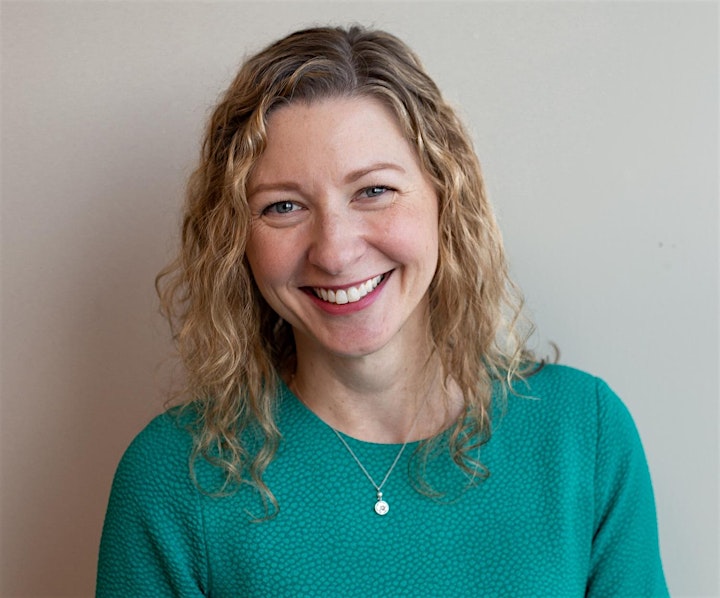 About Katie:
Katie McKiever is an award-winning social media expert, personal brand strategist, and the biggest cheerleader for women leaders. Katie lives out a calling to serve and uplift others by empowering women to communicate their expertise online.
In her decades of experience in the business world and in mass media, communications, and storytelling; Katie has worked professionally in every form of media from radio, broadcast news, digital and print, including 10 years in social media. Her expertise is in digital storytelling, building and connecting with an audience, business, personal branding, and social media, and she passionately serves others by teaching what she knows.
Katie has trained more than a thousand others on the value of showing up online and using social media to communicate one's expertise. She wants nothing more than to cheer you on and teach you the tools to do this too.
Katie has multiple services she offers to help experts in their industry create a social media strategy specific to their goals. Schedule a call with her here if you're interested in learning more about her services.
You can find and follow Katie on Instagram, LinkedIn, Twitter, TikTok, and Facebook.
Always remember, you are worthy and enough. Life is fun. You go this.
Date and time
Location
Refund policy
Contact the organizer to request a refund.
Eventbrite's fee is nonrefundable.