Don't miss the 5th annual Reel East Texas Film Festival, safe and socially distanced in the Texan Theater!
About this event
The 5th annual Reel East Texas Film Festival is set for November 11-14, centered on the Texan Theater in Historic Downtown Kilgore. Following our Student Film Showcase Saturday, Nov. 6, join us in mid-November as we celebrate our 2021 slate of indie film projects with live screenings, filmmaker  Q and As, and special events showcasing the city of Kilgore for our visiting film industry colleagues.
Once again, we are taking precautions to ensure this year's in-person festival is as safe as possible for all those that attend.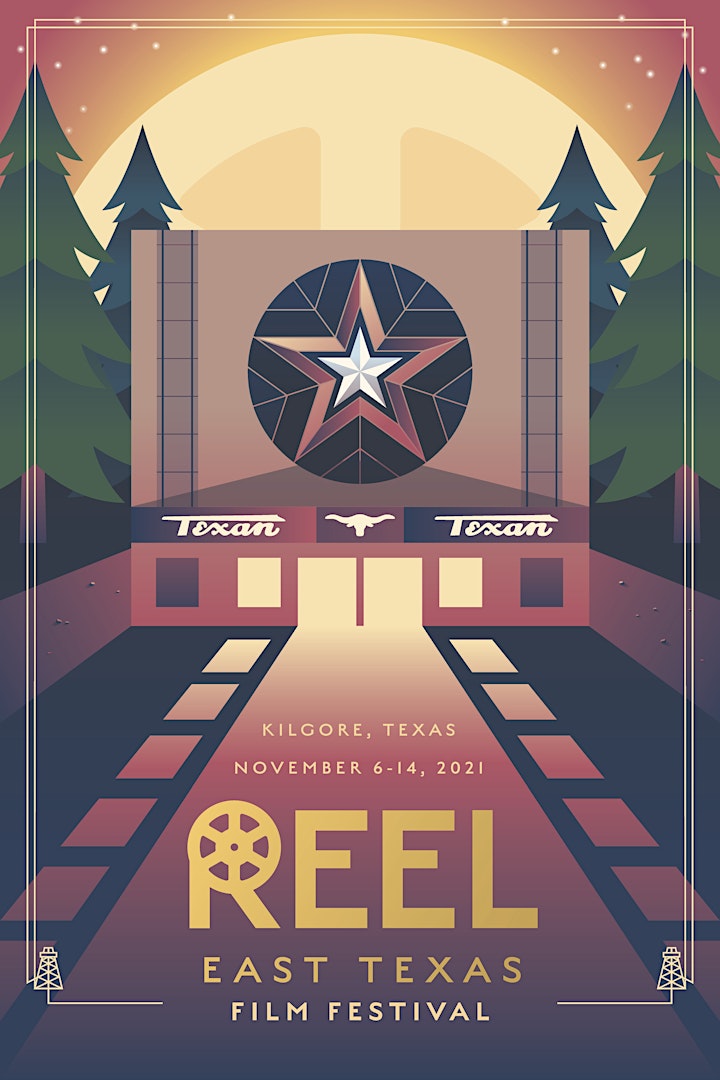 Organizer of Reel East Texas Film Festival 2021
Reel East Texas is dedicated to showcasing independent filmmakers. We hope you'll join us for our Student Film Showcase November 6 and for the fifth annual Reel East Texas Film Festival November 11-14, 2021, in Kilgore, Texas.
Located in the heart of the East Texas Piney Woods, Kilgore is unlike any other town in Texas. Its wildcatter spirit and workman mindset is ideally suited for independent filmmakers, and Kilgore's signature skyline, authentic downtown and tall pine trees make for a picturesque Texas backdrop. The city's Main Street and Historic District is home to the iconic Texas landmark Texan Theater, where all films are screened. Beyond downtown, Kilgore offers a cultural and learning experience with the Texas Museum of Radio & Broadcasting, the East Texas Oil Museum and the Rangerette Showcase.
A festival hosted by filmmakers for filmmakers, RETFF loves great films, and bringing together audience, filmmaker and film industry representatives in celebration of artistic and independent spirit.