Description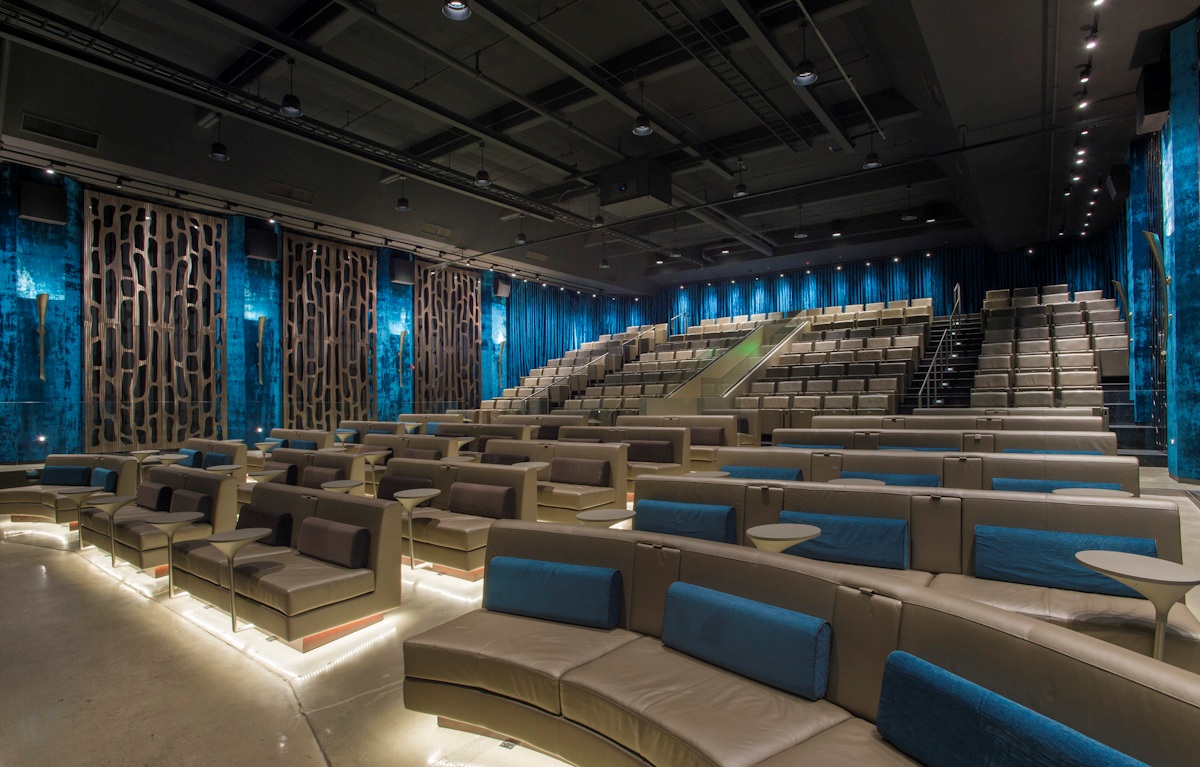 Theatre 1 at Revere Hotel Boston Common Presents:
REEL CHEFS: Inspired Gourmet Pairings of Food & Film - Triple Feature
August 20th Food & Film Screening to Feature Three Celebrated Boston Chefs & One of the Greatest Films of All Time

On Tuesday, August 20th Theatre 1 at Revere Hotel Boston Common will celebrate the fifth installment of Reel Chefs with a Kendall Square culinary takeover. Chefs Barry Maiden (Hungry Mother,) Matthew Gaudet (West Bride,) and Steve "Nookie" Postal (forthcoming Commonwealth & Steinbones) will come together to pair a creative and theatrical three course menu themed to their collective favorite film, the 1994 black comedy and neo-noir cult fave, Pulp Fiction.
Launched in 2012, Theatre 1 is a modernized interpretation of the Stuart Street Playhouse, featuring state-of-the-art technology, Italian leather seating, personal tables, and a full service bar where Pulp Fiction-inspired signature cocktails will also be served. Tickets for Reel Chefs cost $50.00 per person and include the three course small plate menu and movie screening.
WHEN: Tuesday, August 20th at 7:00 pm. Doors open at 6:30pm.
WHERE: Theatre 1 Boston at Revere Hotel Boston Common
200 Stuart St
Boston, MA 02116
617.457.2618
COST: Tickets are $50.00 per person and include a three-course small plate menu and film screening. Tickets must be purchased prior to the event and are limited in availability. Please check back for menu updates.
First Course - Chef Barry Maiden
"All right, everybody be cool, this is a robbery!"
Any of you fucking pricks move, and I'll execute every motherfucking last one of ya!"
- Pumpkin & Honey Bunny
Fried rabbit, Tabasco honey, smoked pumpkin & bacon butter (because bacon tastes
good!) with buttermilk & blueberry hoecakes

Second Course - Chef Steve "Nookie" Postal
A Royale with Cheese: Shortrib/Brisket/Chuck Burger, Fried Green Tomato, Carrot Ketchup, Pickled Banana Slug Peppers and good ol' American Cheese
Third Course - Chef Matthew Gaudet
The Douglas Sirk: "Bloody As Hell" Steak tartar w/ a smoked tomato jam Catch Up, Vanilla oil, Coke vinegar & Rye crisp
**REEL Chefs is a 21+ event**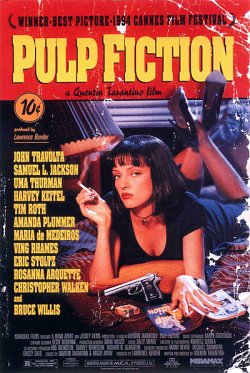 About Chef Matthew Gaudet:
Chef Gaudet began his culinary journey in New York City, spending nine years at Eleven Madison Park, Jean-Georges and Aquavit. Staying true to his signature style of French cuisine, he continued to perfect his skills, taking on the position of Chef du Cuisine at Brasserie Jo in the Back Bay, working directly with Jean Joho to help captain the 200-seat establishment. Shortly thereafter, he moved on to become Chef de Cuisine at the original Aquitaine Bistro in Boston's South End, where he and Alexis Gelburd-Kimler met. In 2012, he and Gelburd-Kimler opened West Bride in Kendall Square. Located in the historic former Boston Woven Hose Factory, the restaurant links sophisticated French cooking and classic New England comfort food.
About Chef Barry Maiden:
Chef Barry Maiden, born in Southwest Virginia, took his early culinary cues from his mother and grandmother. He learned at home and quickly branched out. Even before finishing high school, he was working in professional kitchens, including those at The Martha Washington Inn and The Marriott Hotel.
After high school, he spent two years with the Army Reserves in mechanical engineering, before returning home to work in small and independently run kitchens in Virginia. He then moved on to work at Magnolia's in Franklin, Tennessee where he worked alongside Emile Labrousse, renowned chef and teacher, who would become his mentor. It was Labrousse who encouraged him to go to the New England Culinary Institute in Vermont.
At the NECI, Maiden excelled learning new baking, pastry, and savory techniques. Directly out of NECI, he was hired at L'Espalier, one of Boston's long standing highly acclaimed French restaurants, quickly to be followed by the sous chef position at its sister restaurant, Sel de la Terre.
His innate need to learn and grow, as well as his commitment to sustainable food practices, drew him to work with Chef-Owner Michael Leviton at Lumière, as Chef de Cuisine. During his time at Lumière, Maiden also began teaching at Boston University, where he is now on the faculty of the culinary arts program, continuing to teach classes and mentor students.
Maiden's three year stint at Lumière was the final step before opening his own kitchen at Hungry Mother, where he is making a mark in Boston with his food, inspired by his Southern roots, his training in classic techniques, and his commitment to sustainable farming and cooking.
About Chef Steve "Nookie" Postal:
Chef Steve "Nookie" Postal is the former Executive Chef for the Boston Red Sox and is currently in the process of opening up two of his own Cambride-based restaurants; Commonwealth and Steinbones. Nookie has worked in several different restaurants over the years but his career really took off when he opened Oleana with his mentor, Ana Sortun in 2001 with Nookie serving as sous chef. Nookie has worked at some of the best restaurants in the Boston/Cambridge area including Icarus, Chez Henri and Casablanca. Nookie is an extensive traveller having lived in Umbria for 6 months and Barcelona for a year. Nookie prides himself on cooking sustainable food with a strong focus on seasonality.
About Revere Hotel Boston Common:
Revere Hotel Boston Common is Boston's independent address, inspired by the spirit of the city, yet reveling in the non-traditional. Situated in the heart of Boston's vibrant theatre district, this luxury hotel and entertainment destination caters to the business and leisure traveler. The property features a 356-room boutique hotel; an exciting nightlife concept (the Emerald Lounge); a film and live entertainment venue (Theatre 1); and a versatile, multipurpose setting for events (Space 57). Designed to embody a distinct Boston experience, the property pays reverence to the city's rich history and storied past while embracing a modern edge. This harmonious balance of convenience and luxury is complimented by intuitive and personalized service in a welcoming and comfortable environment. Equal parts style, character and sophistication, Revere will play a leading role in the development of Boston's "new history." For more information, please call: 617.482.1800 or visit: www.RevereHotel.com, www.facebook.com/RevereHotelBostonCommon or www.Twitter.com/RevereBoston
###
Organizer of Reel Chefs V: Inspired Gourmet Pairings of Food & Film
Revere Hotel Boston Common is Boston's independent address, inspired by the spirit of the city, yet reveling in the non-traditional.  Situated in the heart of Boston's vibrant theatre district, this luxury hotel and entertainment destination caters to the business and leisure traveler.  The property features a 356-room boutique hotel; an exciting nightlife concept (the Emerald Lounge); a rooftop bar and al fresco lounge (Rooftop @ Revere,) a film and live entertainment venue (Theatre 1); and a versatile, multipurpose setting for events (Space 57).  Designed to embody a distinct Boston experience, the property pays reverence to the city's rich history and storied past while embracing a modern edge.  This harmonious balance of convenience and luxury is complimented by intuitive and personalized service in a welcoming and comfortable environment.  Equal parts style, character and sophistication, Revere will play a leading role in the development of Boston's "new history." For more information, please call: 617.482.1800 or visit: www.RevereHotel.com, www.facebook.com/RevereHotelBostonCommon or www.Twitter.com/RevereBoston