Reel Chefs IV: Inspired Gourmet Pairings of Food & Film

Tuesday, July 30, 2013 at 6:30 PM (EDT)
Event Details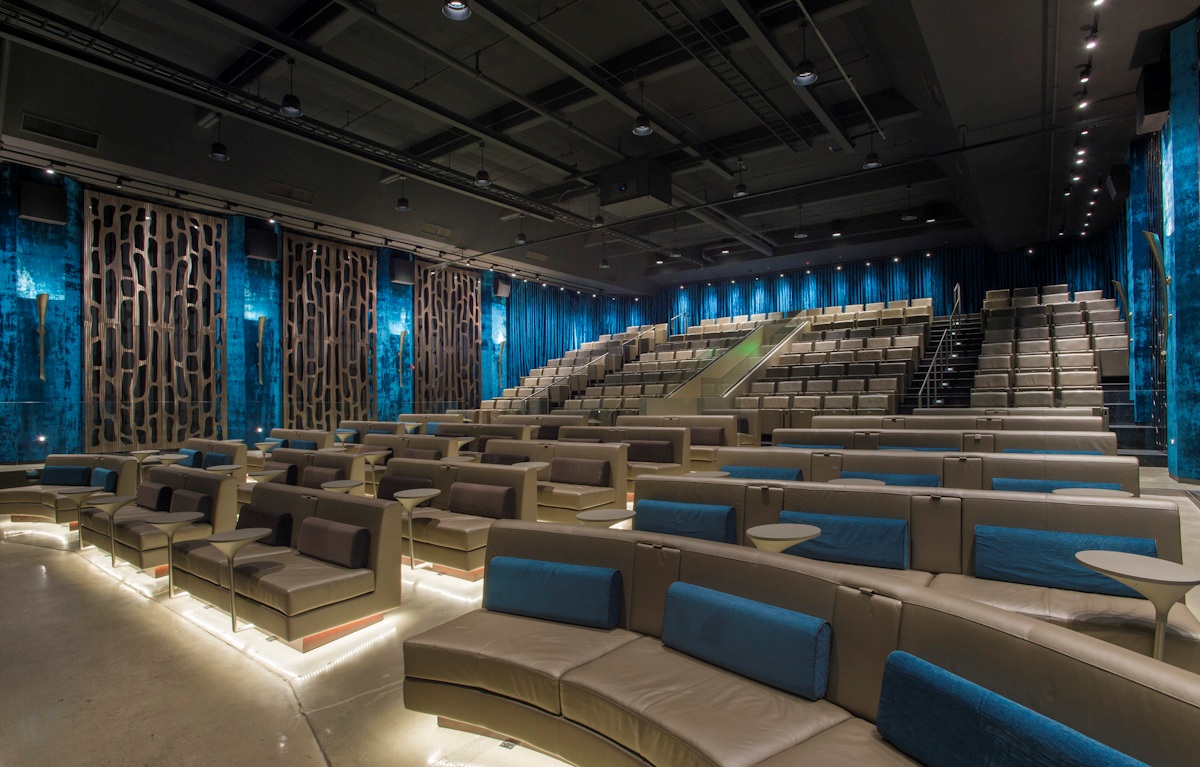 Theatre 1 at Revere Hotel Boston Common Presents:
REEL CHEFS: Inspired Gourmet Pairings of Food & Film
July 30thth Food & Film Screening Features Chef Brian Poe of Poe's Kitchen at the Rattlesnake/Tip Tap Room & The Muppet Movie

                        On Tuesday, July 30th, Theatre 1 at Revere Hotel Boston Common  will bring food, film, and furry friends together for another installment of Reel Chefs, a monthly series showcasing dinner and a movie inside the ultra-luxe cinema and presentation space at the hotel.  
                        This month's installment of REEL Chefs will feature Executive Chef, Brian Poe (Poe's Kitchen & Tip Tap Room,) who will pair a muppet-themed three-course menu of small plates to the 1979 classic musical comedy and personal favorite film, The Muppet Movie.  Poe's muppet menu will feature the following:
Act 1: 
Doc Hopper's French Fried Frog's legs
Black eyed pea and green bean salsa, cream corn basil puree

Scene 2: 
Miss Bogen County Fair braised Pork Belly
Cilantro charred tomatoes, hushpuppies 
Sweetums: 
Chocolate Peanut Butter Banana Pie with Animal Crackers
Cocktails:
Fozzie's Tea - $10

Grey Goose L'Orange, Simple Syrup, Iced Tea, Mint
Scooter's Scotch Shooter - $10
Dewar's 12, Drambuie, Lemon
P90 Piggy- (under 200 cal) - $10
Cazadores Tequila, orange liqueur, grapefruit, squeeze of lime

                        Launched in 2012, Theatre 1 is a modernized interpretation of the Stuart Street Playhouse, featuring state-of-the-art technology, Italian leather seating, personal tables, and a full service bar where Muppet-inspired signature cocktails will also be served.  Tickets for REEL Chefs cost $50.00 per person and include the three course small plate menu and movie screening.
WHEN:            Tuesday, July 30th at 7:00 pm.  Doors open at 6:30pm.
WHERE:           Theatre 1 Boston at Revere Hotel Boston Common
200 Stuart St
Boston, MA 02116
617.457.2618
COST:             Tickets are $50.00 per person and include a three-course small plate menu and film screening. Tickets must be purchased prior to the event.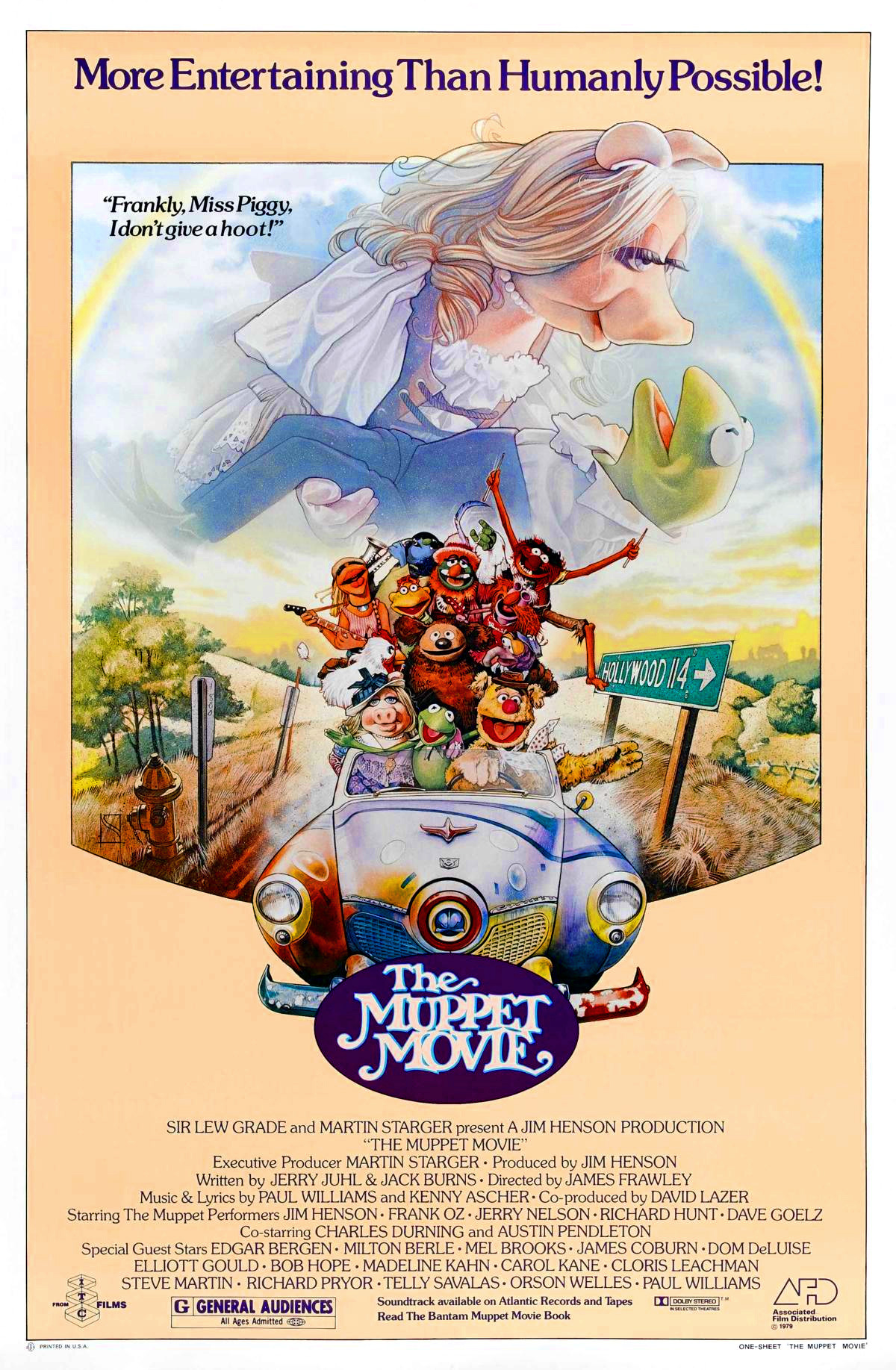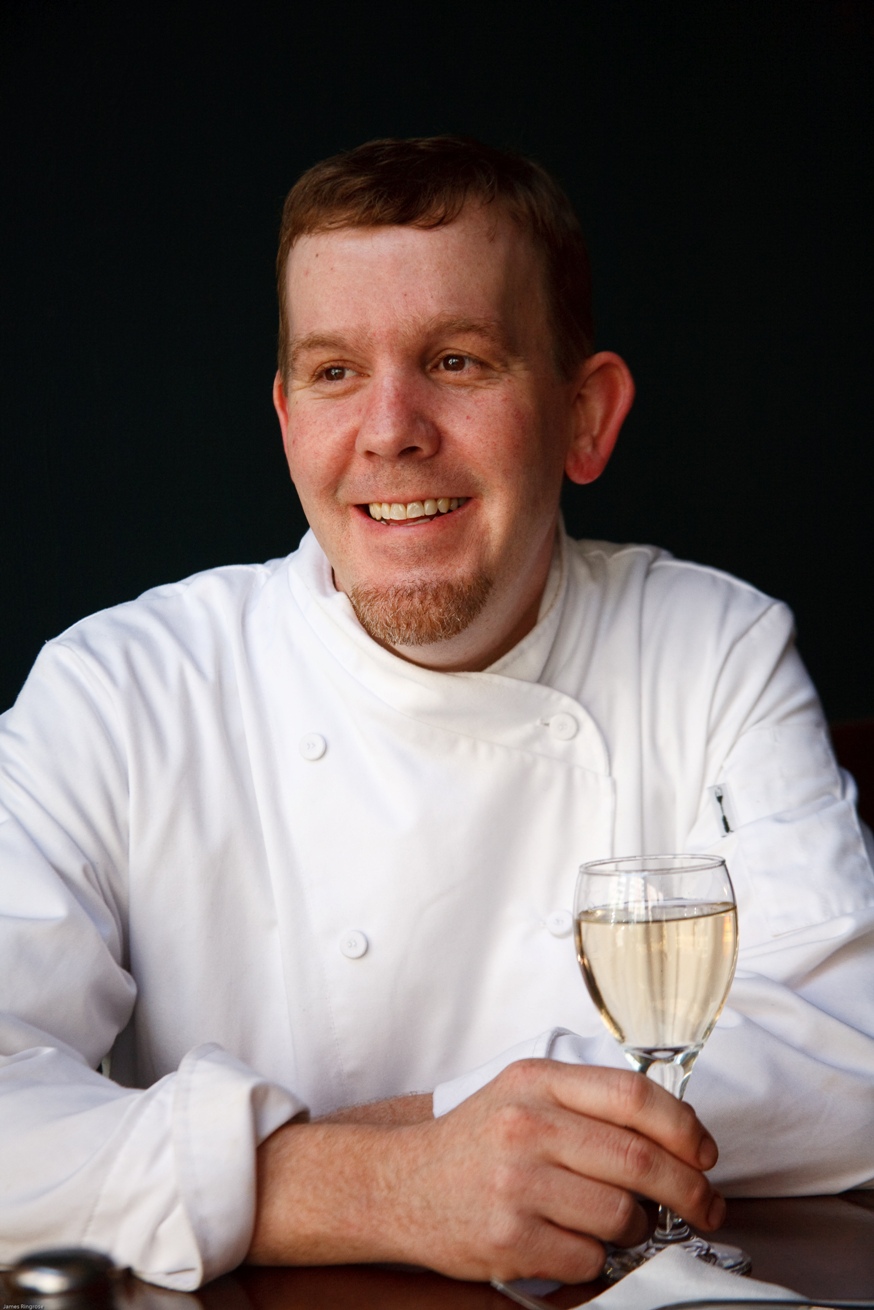 About Chef Brian Poe:
Chef Brian Poe is a seasoned and skilled chef who has continually pushed himself and his food to the max for the past two decades. Originally from a small town in Georgia, Poe began his cooking career during the 1996 Olympic Games in Atlanta. From there, he made his move out west to Arizona and began to hone his skills at the Pinon Grill, located in the Millennium Scottsdale Resort.
Anyone who knows Poe knows he loves to travel. Over the years he has passed through thirty-eight states and ten countries. He has hit every wine region in both North and South America (with the exception of Washington) and he explores the food scene everywhere he goes, from farms and production lines to family barbecues. He spent much of 2008 traveling in Chile, Peru, Brazil, Argentina, and Bolivia.
In February 2009, Chef Poe partnered with The Rattlesnake to create Poe's Kitchen at The Rattlesnake. The new menu intertwines Mexican cuisine with flavors from the Southwest and South America.  In June of 2012, Brian Poe opened The Tip Tap Room in Boston's Beacon Hill neighborhood with business partner Gordon Wilcox. True to its namesake, The Tip Tap Room dishes out a variety of inventive "tips" accompanied by an immense selection of beers on "tap" in an upscale pub setting.
In December of 2012, Brian Poe teamed up with Gordon Wilcox again and opened Estelle's in the South End. Named after the restaurant and nightlife destination that once stood only a block away in the Roxbury Crossing neighborhood, Estelle's is where a sense of community and history meets traditional southern hospitality. Helming the kitchen is Eric Gburski and Brian Poe whose differing culinary styles create a hybrid rooted in keeping the flavor of the neighborhood while incorporating tastes from the south, a shared affinity amongst this duo of friends.
About Revere Hotel Boston Common:
Revere Hotel Boston Common is Boston's independent address, inspired by the spirit of the city, yet reveling in the non-traditional.  Situated in the heart of Boston's vibrant theatre district, this luxury hotel and entertainment destination caters to the business and leisure traveler.  The property features a 356-room boutique hotel; an exciting nightlife concept (the Emerald Lounge); a film and live entertainment venue (Theatre 1); and a versatile, multipurpose setting for events (Space 57).  Designed to embody a distinct Boston experience, the property pays reverence to the city's rich history and storied past while embracing a modern edge.  This harmonious balance of convenience and luxury is complimented by intuitive and personalized service in a welcoming and comfortable environment.  Equal parts style, character and sophistication, Revere will play a leading role in the development of Boston's "new history." For more information, please call: 617.482.1800 or visit: www.RevereHotel.com, www.facebook.com/RevereHotelBostonCommon or www.Twitter.com/RevereBoston
###
When & Where

Theatre 1 at Revere Hotel Boston Common
200 Stuart Street
Boston, MA 02116


Tuesday, July 30, 2013 at 6:30 PM (EDT)
Add to my calendar
Organizer
Revere Hotel Boston Common is Boston's independent address, inspired by the spirit of the city, yet reveling in the non-traditional.  Situated in the heart of Boston's vibrant theatre district, this luxury hotel and entertainment destination caters to the business and leisure traveler.  The property features a 356-room boutique hotel; an exciting nightlife concept (the Emerald Lounge); a rooftop bar and al fresco lounge (Rooftop @ Revere,) a film and live entertainment venue (Theatre 1); and a versatile, multipurpose setting for events (Space 57).  Designed to embody a distinct Boston experience, the property pays reverence to the city's rich history and storied past while embracing a modern edge.  This harmonious balance of convenience and luxury is complimented by intuitive and personalized service in a welcoming and comfortable environment.  Equal parts style, character and sophistication, Revere will play a leading role in the development of Boston's "new history." For more information, please call: 617.482.1800 or visit: www.RevereHotel.com, www.facebook.com/RevereHotelBostonCommon or www.Twitter.com/RevereBoston