Redwood City 150th Celebration w/ Music byTop Shelf

Saturday, May 20, 2017 from 7:00 PM to 8:30 PM (PDT)
Event Details
Redwood City is Alive With Music!  For event info, please click below:
https://

www.redwoodcity.org/

residents/

redwood-city-events/

150th-anniversary-event
Redwood City celebrates its Sesquicentennial year in style this spring, starting off with a special 150th Festival and Flower Extravaganza on Saturday, May 20th from 12pm-9pm.
This event guarantees a fun-filled day of exciting historic activities, music, entertainment, culture, dancing, food, beverages, and a wonderful time for the entire family. Public chicken wing tasting is from 12:00-5:00pm, but come early to be sure to sample the most popular types and have time to vote in the contest! Along with delicious chicken, local restaurants will also offer delicious ethnic fare throughout the day.

 
This elaborate event in downtow
n features three stages, along with these exciting attractions:

*****Music spread throughout downtown!*****
MUSTACHE HARBOR
Top Shelf Classics

 


Sinister Dexter
Big Wave Band
The Mile Blues
27strings
Stoney Mountain Ramblers
Woodside High School Band
Taiko Drummers
West Bay Community Band
Ron Gariffo Orchestra
Nirav Sanghani's Pacific Six

 



*****Public Chicken Wing Tasting from 12:00-5:00pm*****
People's Choice Award- $1,000 prize and award for 1st place
$500 prize for 2nd place
$250 prize for 3rd place
$500 prize and award for "Best Sauce" recipe
$500 prize and award for "Best Rub" recipe
$250 prize and award for Best Decorated Booth
Fun activities for the entire family!

 



*****PLUS*****
1850's Pioneer Camp
Art on the Square
Car Show
Evening 3D Light Show 8:30pm
Flower Extravaganza & Flower Sale with Art and Flower Exhibition
Historic Fashion Show
Kids Crafts inside of the San Mateo County History Museum
Kids Love Trucks Area
Kids Play Area
Food, Drink & Community Booths
Adult Libations Tasting Area
City and Community Booths
Local Food Vendors offering their delicious fares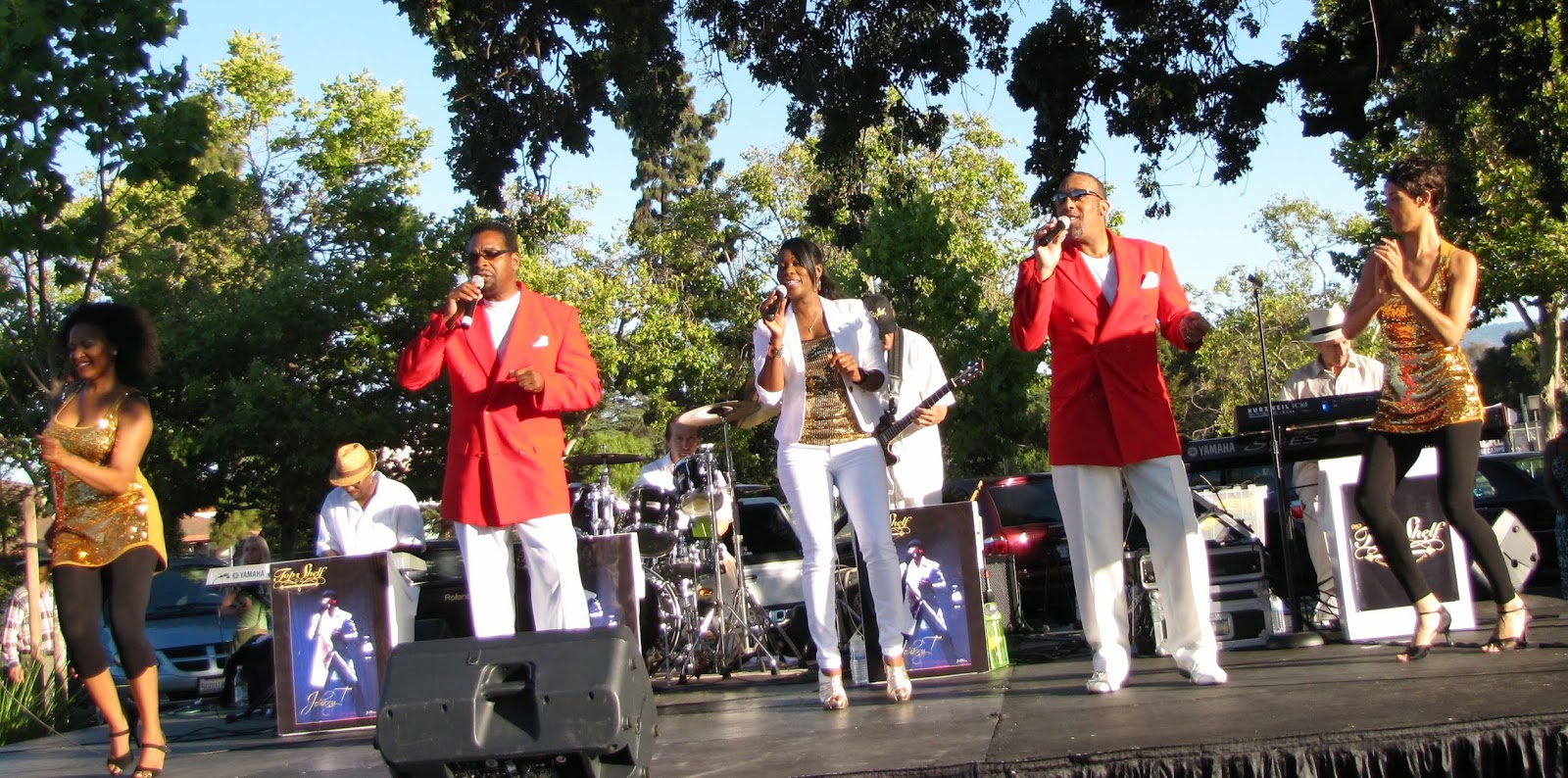 We'll be there August20th 7-8:30pm!  Come on down!
Redwood City 150th Celebration w/ Music byTop Shelf