Reducing the environmental impact in Buildings Owned and Leased by the Fede...
Description
Attend the Better Buildings Breakfast on October 20th and learn about the Federal Government's framework to meet Canada's economic, social and environmental goals in government owned, operated and leased facilities.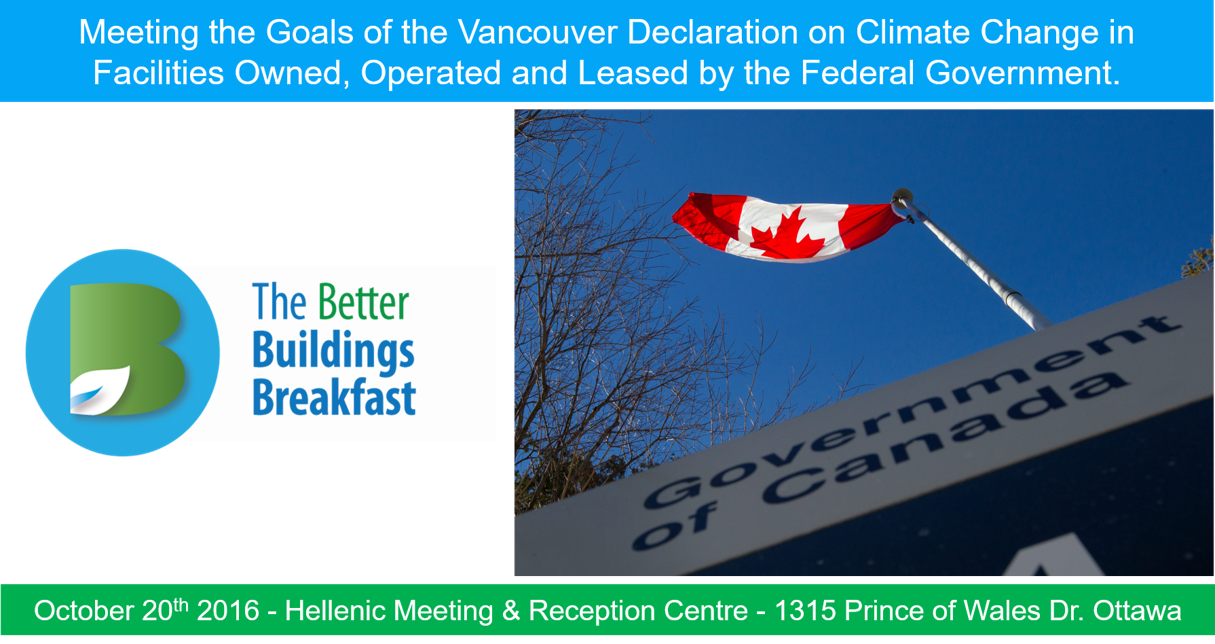 The Vancouver Declaration on Climate Change combined with the Federal Sustainability Development Strategy has set important goals to reduce greenhouse gas (GHG) emissions while growing the economy and supporting our social systems. To help achieve these goals, PSPC, in collaboration with Brookfield Global Integrated Solutions, has developed a framework to reduce the environmental impact of federally owned, operated and leased facilities across the country.
Economic development to promote clean technology and related employment is also an important component of the framework for real property. As part of the initiatives, Canadian innovation in the field of energy savings will be tested and, once viable, implemented on a larger scale. The intent is to provide a platform for innovative Canadian companies specializing in their field of expertise to launch and then scale their clean technologies.
Communication with all stakeholders will be essential to achieving the goals outlined in the framework. It establishes a communication protocol to ensure building occupants and operators are aware of the targeted improvements in performance, understand why buildings are under renovation and engages everyone to improve behaviours affecting energy consumption as well as GHG emissions.
Presenters:
Taylor Graf, Energy Engineer, National Centre of Expertise Manager for Climate Action, GHG and Energy, Compliance and Conformance Directorate, Real Property Branch, PSPC
Taylor is part of the team responsible for the implementation and continuous improvement of an Enterprise Energy Management System for PSPC. He is a Mechanical Engineer with a Bachelor of Engineering from the University of Ottawa. For the last eight years, Taylor has worked as an energy specialist for the Federal government. His focus is on national greenhouse gas emission reductions, portfolio energy management, and energy project implementation. Taylor has also been involved in a number of energy performance contracts for PSPC and other government departments.
Daniel Gosselin, National Director, Energy, Brookfield GIS
During his more than fifteen year career, Daniel has specialized in the execution of capital projects. Over the last ten years, Mr. Gosselin has focused his attention on delivering practical sustainability solutions, including facilitating LEED design and construction services. More specifically, he has led teams in the delivery of energy conservation projects, primarily focused on Heating, Ventilation and Air Conditioning (HVAC). Projects included geothermal heating and cooling as well as extensive deep energy retrofits in occupied facilities and industrial power plants. Daniel has bachelor of engineering from McGill University, is a certified energy manager and a professional project manager.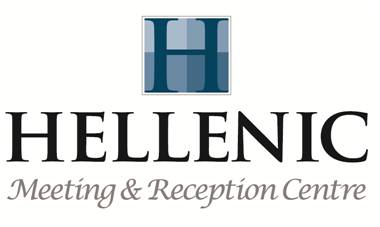 NOTE CHANGE IN VENUE - Hellenic Meeting & Reception Centre
1315 Price Of Wales Dr. Ottawa ON K2C 1N2

7:15 - Doors open - Networking-Buffet Breakfast
8:00 - Opening remarks
8:05 - Sponsor introduction

8:10 - Ottawa Green Real Estate Market Update
8:20 - Keynote Presentation
9:00 - Q&A - Wrap Up - Networking
9:30 - Wrap Up

Cost: $55. plus HST and EventBrite.com fee per breakfast.
$45. plus HST and Eventbrite.com fees for Students with valid ID
$65. plus HST at the door if not sold out
Enquiries and Sponsorship Information: James McNeil, james@jjmcneil.ca, 613.668.7738

Thank you to our sponsors

The Better Buildings Breakfast series is made possible by the support of our sponsors;