Reducing Gun Violence Summit: The Hidden Effects of Gun Violence on Communi...
Description
Reducing Gun Violence Summit: A Community Response
, is an open community dialogue hosted by The 67th Precinct Clergy Council (The GodSquad) and various community and anti-violence organizations. Our objective for this evening is to discuss how we can continue to reduce neighborhood and gang tension, as well as the volume and magnitude of conflict and violence; reverse community decay and juvenile delinquency.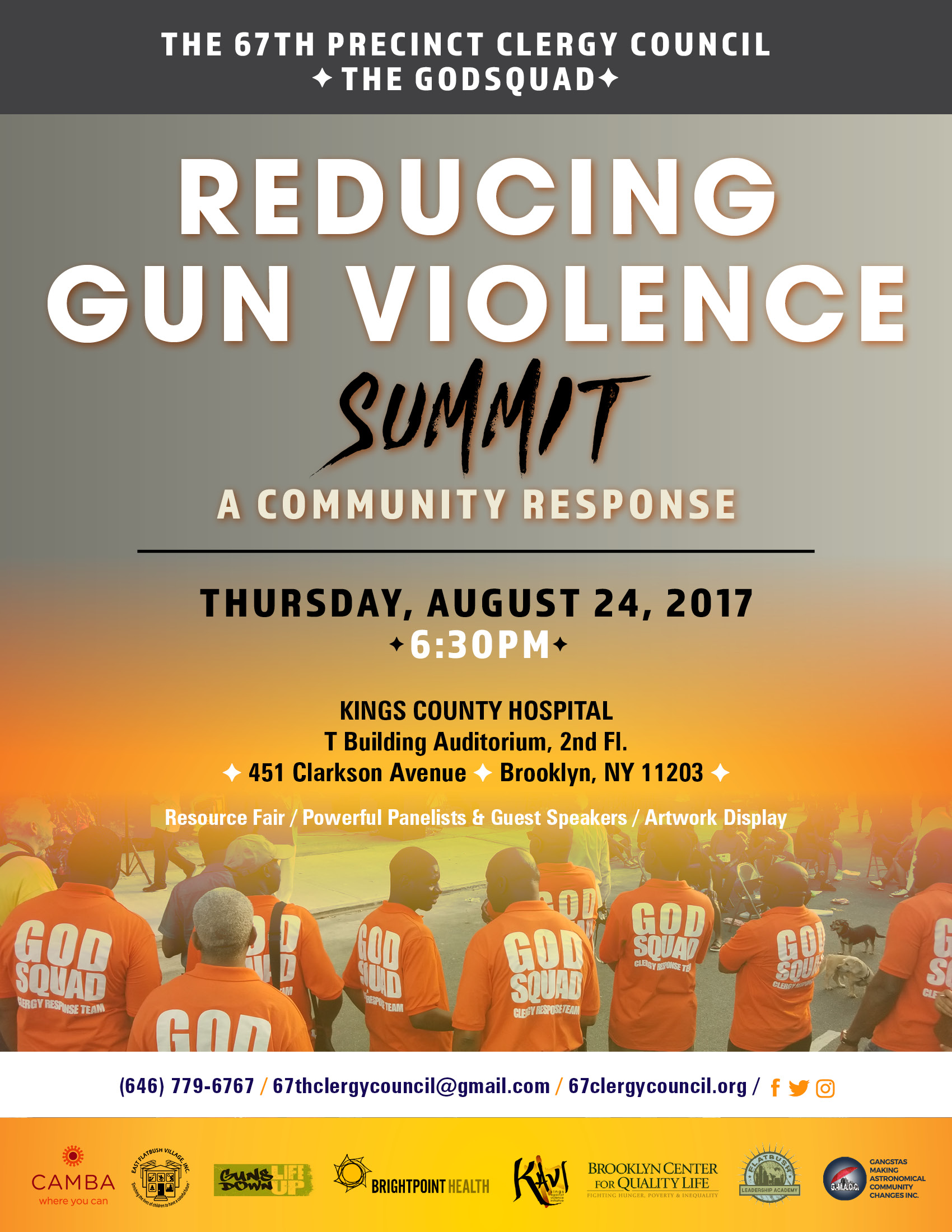 Date and Time
Location
NYC Health + Hospitals/Kings County Auditorium
451 Clarkson Avenue
Brooklyn, NY 11203