Reducing Electrical Costs in Producing Fields - Wichita, KS (7 hours instru...
Description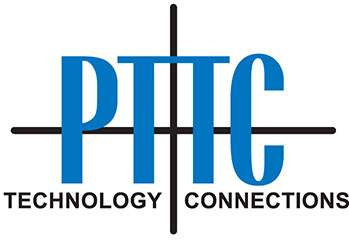 One of the most expensive components of any operation can be the cost of electricity. Electric power cost is not a fixed cost but a variable cost. It is possible for the average oil field operating company to reduce its electric power cost without turning off production.
The objective of the training is for attendees to leave the room with the practical "mental tools" to begin power cost reduction immediately.
This is not a class in electrical engineering. It is not a class in energy efficiency. It is practical, dirty-hands training in cutting power cost. No prior knowledge or background is required. Training is suitable for; general supervision & management, financial analysts, engineers, operators, electricians, etc.
Participants should bring a simple pocket calculator and a few of their power bills. The bills will NOT be shared with other students; they are for the student's reference during the billing part of the class. This workshop is field tested – it has been presented since 1991. The class has been highly rated by attendees from oil fields in: Illinois, Michigan, Oklahoma, Texas, Colorado, Wyoming, Kansas & California
Instructor: Michael Paik, PE, EE
Mr. Paik has over thirty years of 'dirty hands' experience in results oriented engineering and management. He has in-depth experience with all phases of real world engineering ranging from zero budget pro bono work to "poor boy maintenance" to capital projects in excess of forty million dollars. This experience includes: electric power systems, telemetry systems, automation systems, process systems and project management.
His experience includes over fifteen years of industrial, overhead power line design & maintenance experience, as well as industrial power service design and industrial power systems design & maintenance. He has been on the project team for two, grassroots, gas turbine generation plants, a subsea power cable installation, several industrial powerhouse design and start-up projects. He is familiar with industrial power distribution and control from 120 VAC to 12,470 VAC. He is familiar with utility substations and circuits up to 220 KV.
Mr. Paik is a recognized expert in power cost reduction in process plants and oil fields. He has lectured on this subject in Utah, Colorado, Wyoming, Illinois, Michigan, Oklahoma, Texas & California.
WORKSHOP OUTLINE
Introduction and Overview
Overview of the Method – how to reduce power bills
Dealing with rates and bills
Developing a relationship with your power provider
Where do you look in the oil field process to reduce power cost?
Power cost reduction at producing wells on Artificial Lift
Guest speaker from local power company
Power cost reduction at producing wells on Artificial Lift part two
Water injection power cost reduction opportunities
Gas compression power cost reduction opportunities
GENERAL INFORMATION
This workshop is produced and presented by the Petroleum Technology Transfer Council (PTTC). The program will benefit petroleum, production, reservoir, and completion engineers; production technologists; stimulation engineers; asset management engineers and managers; reservoir management; practicing geologists; and university staff and academia.
CONTINUING EDUCATION
Many attendees use PTTC workshops to fulfill continuing education requirements to maintain professional licenses. Every attendee will receive a Certificates of Attendance reflecting total hours of participation for that course.
For additional information please contact Jeremy Viscomi at 785-760-3640