Reducing Cancer Disparities & Promoting Health Equity Among Low SES Popults
Location
The Conference Center at Seattle-Tacoma International Airport, Room 6012M
17801 International Blvd.
Seattle, WA 98158
Description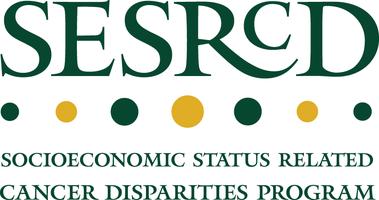 You're invited to a free workshop on:
Reducing Cancer Disparities &
Promoting Health Equity
among Socioeconomically Disadvantaged Populations
---
Tuesday, December 18, 2012
9:00 am - 4:00 pm PDT

(Please arrive early; registration opens at 8:30 am)
Due to the interactive nature of this workshop, tickets are limited and registration is required.
It is also requested that attendance be limited to 2 participants per organization.
The Conference Center at Seattle-Tacoma International Airport
17801 International Blvd, Room 6012M, Seattle, WA 98158
The Beijing Room
---
This event is sponsored by the Washington Cares About Cancer Partnership, Washington Department of Health, Healthy Communities Washington, and the American Psychological Association.

Target Audience: Workshop materials are designed for professionals working at cancer-serving organizationsworking individually, or collaboratively, to improve cancer prevention, early detection, and/or survivorship in underserved populations. Possible interested parties include, but are not limited to, non-profit employees, nurse navigators, and community outreach workers.
Parking: On-site; free
Cost: Free
Lunch: Participants have the option of bringing their lunch or eating at a restaurant in
the airport.
Workshop participants will learn to:
Understand how socioeconomic status, determinants of health, and health disparities influence cancer outcomes.


Consider the psychosocial health needs of cancer-affected individuals

Review characteristics of evidence-based interventions that are geared towards achieving health equity in diverse communities at the individual, organizational and community levels.

Apply for SESRCD Mini-grant funding
For more information or to ask any questions, please email sesrcd@apa.org
~No CEUs will be available at this workshop~
For more information about the SESRCD Program visit:
http://www.apa.org/pi/ses/programs/index.aspx

SESRCD Program:

In cooperation with the CDC Division of Cancer Prevention and Control, the Socioeconomic Status Related Cancer Disparities program (SESRCD), seeks to strengthen the capacity of community cancer-serving organizations and stakeholders to access, adopt and utilize evidence-/practice-based strategies to improve or initiate cancer prevention, early-detection and survivorship activities for socioeconomically disadvantaged populations. Based out of downtown Washington, DC, the SESRCD program is part of the American Psychological Association's (APA) efforts to improve access and knowledge of evidence-based community behavioral health strategies in cancer public health.
Participant note:
Although higher-level researchers, scientists, clinicians and professionals are welcome to attend, they are likely to be familiar with much of the material presented. It is worth noting however, that this workshop serves as an excellent platform for networking and may provide researchers with a unique chance to interact with, and established relationships.
Also, participants will need to provide their own transportation and federal guidelines do not allow us to provide meals and refreshments.