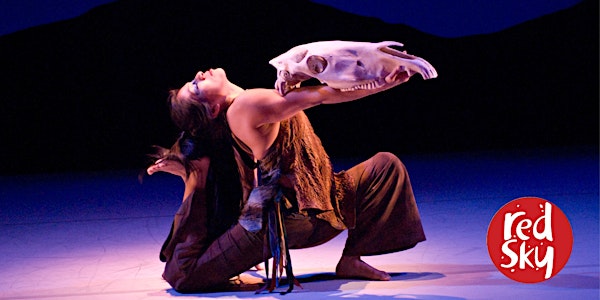 REDTalk: Ziindaamagat ("a confined space")
Join us for our next REDTalk on how limitations can be a source of innovation and ingenuity in the arts.
About this event
REDTalk: Ziindaamagat ("a confined space")
June 21, 2020 at 2pm EST (Eastern Standard Time)
Imposed limitations have always been a source of great innovation and ingenuity. How do we push through our limitations, go beyond our comfort zones, and navigate through this time of confinement and lock-down? How do we move from thinking outside of the box to thinking inside of the circle? What does this even mean?
On Sunday, June 21st at 2 pm EST, join performers and cirque artists as they perform live within unbelievable restrictions. You'll see some of the most beautiful, breathtaking excerpts from Red Sky Performance's repertoire followed by a REDTalk with our artistic director Sandra Laronde, and performers Jinny Jacinto and Samantha Halas.
Join NOW on Youtube Live: https://www.youtube.com/watch?v=Xtui3obsOZo&feature=youtu.be&ab_channel=RedSkyPerformance
Our REDTalks Series celebrates exceptional Indigenous artists, innovators, and leaders. REDTalks drives ideas, mobilizes action, and serves as a catalyst for social change.
If you are out of province, check the time in your time zone.
British Columbia, Yukon: 11 am PDT
Alberta & NWT: 12 pm MDT
Manitoba: 1 pm CDT
Saskatchewan:12 pm CDT
Ontario & Quebec: 2 pm EDT
New Brunswick & Nova Scotia & Prince Edward Island: 3pm AST
Newfoundland & Labrador: 3:30pm NDT
Nunavut would either be 11 am or 12 pm depending on where you are in the territory.
*All registered attendees will receive a link with instructions the day before the online talk.
IMPORTANT: REGISTRATION ENDS AT 1:30pm EST on Sunday, June 21st, 2020.
*Be sure to check your junk folder for emailed updates and zoom info for the event! There will be another email at 1:30pm EST for all late registrants!
Red Sky Performance gratefully acknowledges Canadian Heritage for their generous support of our REDTalks Series.
"Like" and Follow Red Sky Performance on Facebook to enjoy #redtalks and keep in the REDTalk loop!