Ride and Support from Anywhere! Our virtual run will take place on October 16th, 2021.
About this event
October 16th, 2021 will be a day of unity of honoring and remembering the children that were found at sites of residential boarding schools in the US and Canada. Register to ride!
We will never forget the shock and disheartening news of the 215 bodies of children that were found at the Kamloops Residential school in British Columbia, Canada. Some of those children, were as young as 3 years old. News spread and heartbreak could be felt not only across Indian country but the world.
Currently, the official number of children to have known to have died in residential schools is approximately 4,000 to 6,000 in Canada alone, and growing as more and more investigations are being done.
Most recently, our country's first Native American woman Secretary, Deb Haaland, is calling for further investigation into the more than 350 church-run residentials schools in the United States. With each investigation comes pain and healing; healing for Indigenous people that were affected from the abuse and trauma from the years of assimilation while attending government-mandated institutions.
The goal and mission of our Remembrance Run is to bring global awareness to the suffering the Indigenous community had endured in hopes of healing and highlighting the truth of what Native American people endured, starting with residential boarding schools.
Proceeds to benefit the Indian Residential School Survivors Society (IRSSS) and another non-profit organization Three Precious Miracles (TPM).
Link to purchase virtual run shirts below:
https://redspirit-wmrc-2021-virtual-run.myshopify.com/
PROCEEDS FROM SHIRT SALES ALSO GO TO THE TWO ORGANIZATIONS
**Adult shirt proceeds to go to IRSSS; Kids shirt proceeds to go to TPM.
Get your one of a kind Redspirit shirt, and help support a great cause!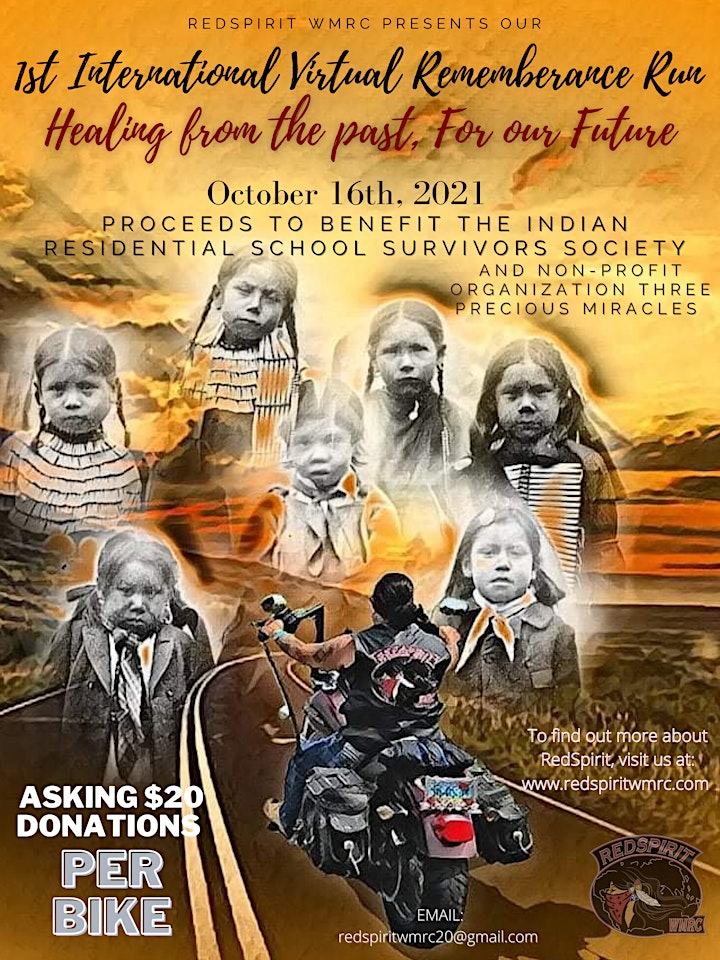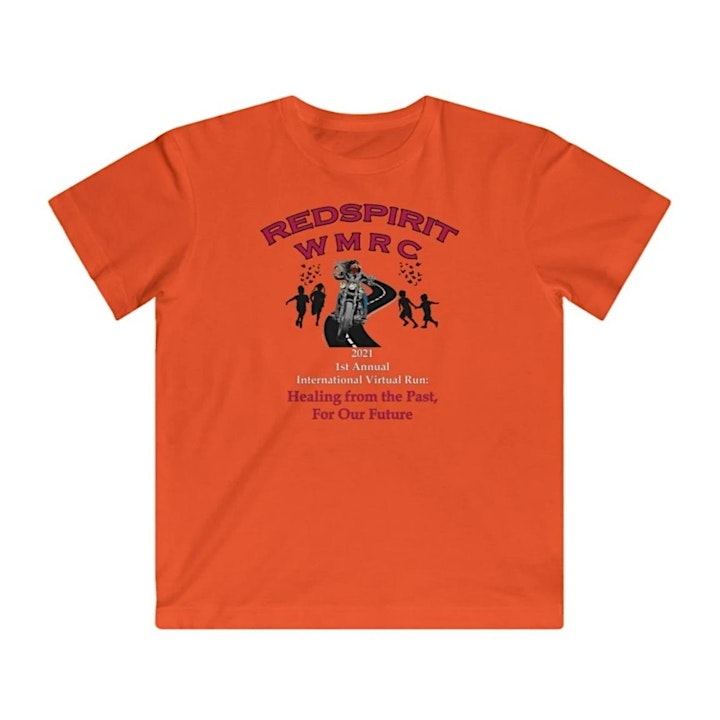 Date and time
Location
Refund policy