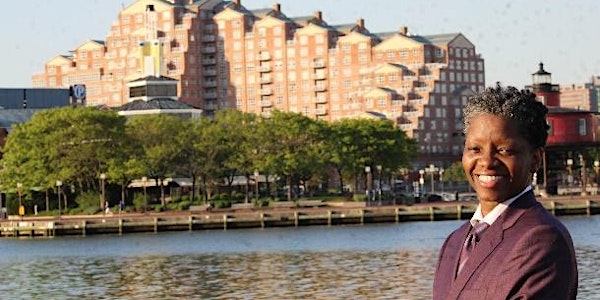 REDLINING, STEERING, AND RACE: How the U.S. Government Segregated America
KEM SMITH, founder of Champy Investment Group, LLC and successful realtor, reveals how the U.S. Government strategically segregated America
About this event
KEM SMITH was born and raised in downtown Baltimore -- just 5 blocks from the famed Inner Harbor. Kem's life motto is inspired by our16th President Abraham Lincoln, "The best way to predict the future is to create it." The piercing irony of that quote is not lost in the fact that for Black Americans, their own Government did just that by covertly establishing geographic boundaries and exclusionary policies that would deny them and future generations of millions of Black families the untethered freedom to live the American dream.
After a successful ten-year professional basketball career, Kem's eyes were set on helping to educate the general public, with a focus on the BIPOC communities, about the long-term benefits of real estate investing. Kem is the founder and managing member of the Champy Investment Group, LLC, a real estate solutions company located in Baltimore, MD. She is a licensed Real Estate Agent in Maryland, Pennsylvania and the District of Columbia with the Long and Foster Real Estate Brokerage.
Recently, Kem has embarked on an ambitious goal to help transform the Baltimore City real estate profile back into the positive appearance it was once recognized for nationally, while helping people realize their dreams through investing in Real Estate. Kem became a certified Military Relocation Professional (MRP) and has an Accredited Buyer's Representative designation (ABR). She is also a graduate of the Maryland Realtor's Leadership Academy. Most recently, The Greater Baltimore Board of Realtors appointed her to the Bylaws Task Force and the Legislative Committee. Kem earned a B.S. in Sociology from North Carolina State University and is set to graduate from Georgetown University in December 2022 with a master's degree in the Professional Studies of Real Estate. She holds a broad Real Estate portfolio, owning properties in four states: Arizona, Michigan, Nevada, and Maryland. Kem's extensive real estate knowledge and friendly, honest yet professional business style has caused many of her customers to become lifelong clients.
Special Guest KEM SMITH, successful real estate investment strategist and licensed realtor, shares the history of how U.S. government-implemented redlining, in concert with steering by the real estate industry, produced deeply-entrenched multi-generational housing segregation and discrimination against Black and brown families. Discover how these impediments have denied Black and brown people in America their right to fully enjoy "the American dream", and how Kem is striving to change the narrative through the education and counseling of her client base and beyond.
Join us for an evening of informative and thought-provoking conversation. Q&A after presentation.
DON'T MISS YOUR CHANCE TO JOIN IN THE CONVERSATION!
This is a FREE ONLINE event. Registration is required. Only registered attendees will receive the ZOOM link via email prior to the program.
FOLLOW Coalition4Justice on Eventbrite by clicking the button at the bottom.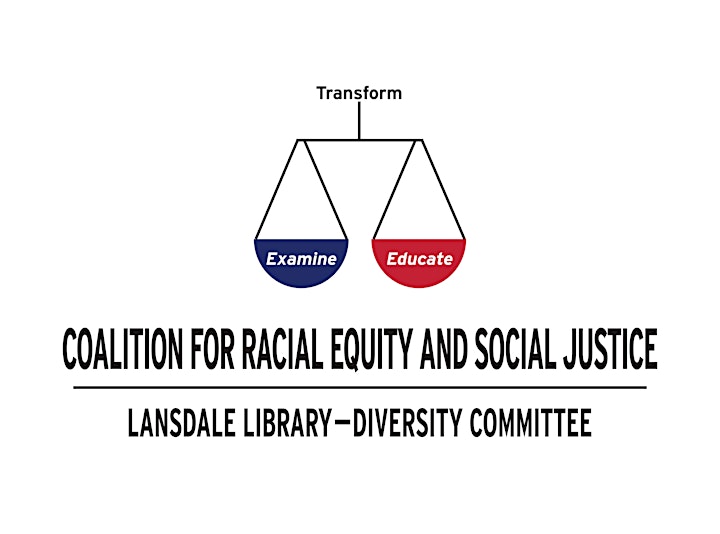 COALITION FOR RACIAL EQUITY AND SOCIAL JUSTICE (Coalition 4 Justice) sponsored by The Lansdale Public Library is a grassroots organization committed to the achievement of racial equity and justice for people of color via education, honest dialogue, and civic action. Formed to provide a safe space for individuals to engage in authentic conversations about these vital issues, Coalition 4 Justice utilizes education and training as a catalyst for meaningful and measurable change. The organization was founded in 2020 by Dr. Bernadine Ahonkhai, a Black woman, lifelong educator, mother, and writer.
Visit our website to learn more about Coalition for Racial Equity and Social Justice (Coalition 4 Justice) or to make a donation.
https://lansdalelibrary.org/coalition/