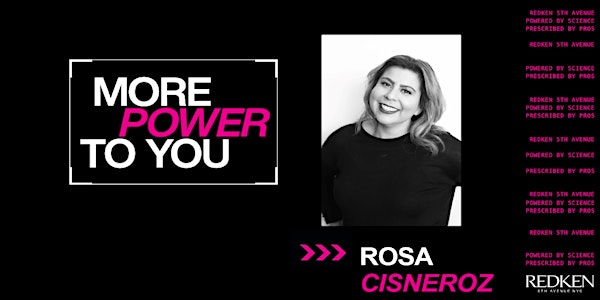 REDKEN HAIRCARE & STYLE COLLECTION...CALLING ALL NEW USERS!
REDKEN HAIRCARE & STYLING COLLECTION Join REDKEN ARTIST, Rosa Cisneroz
About this event
REDKEN HAIRCARE & STYLING COLLECTION
CALLING ALL REDKEN HAIRCARE & STYLING NEW USERS
SPECIFIC NEEDS? We have the prescription. We have a product to cater to every hair need with state of the art technology for all types of hair. You will learn how to position each regimen in our haircare segments and provide your client with the top quality salon experience! Redken says it all from the runways, to the streets and in your salon. This class details our "must have" styling portfolio and a few finishing hot tips to put in your bag of tricks.
Complimentary Digital Learning for licensed cosmetologists looking to increase their knowledge and build their business behind the chair.