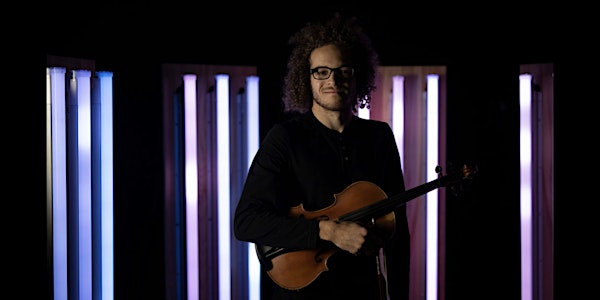 Rediscovered: Black Classical Music, Chicago Sinfonietta at Kenwood Gardens
Join us for Rediscovered: Black Classical Music Throughout History, a special performance by the Chicago Sinfonietta at Kenwood Gardens.
When and where
Location
Kenwood Gardens 6929 S Kenwood Ave Chicago, IL 60637
About this event
The musical selections showcase Black composers from multiple eras in music history, combating the engrained notion that "Black people did not and cannot write classical music." Baroque composer and violin virtuoso, Joseph Bologne Chevalier de St. George has an extensive catalogue of excellent string music. Samuel Coleridge Taylor, a composer of the late romantic era combines elements of African dance and rhythm with the European styles of harmony and form. Florence Price was a trailblazer, becoming the first Black woman to have a major symphony orchestra perform one of her works. These three giants of classical music will no longer be erased and forgotten.
Alongside recognizing these composers who paved the way for Black artists, we highlight an important aspect of the American Black tradition: spirituals. These are often sorrowful songs, entwined with messages of strength, and hope for a better future.
Finally, the program includes other Black composers who've done their part to help define the Black American classical voice, including George Walker, William Grant-Still, Nathaniel Dett, Duke Ellington, and Jessie Montgomery."
The string arrangements of these spirituals were initially used for a vigil in memory of Elijah McClain in 2020, and a series of Juneteenth concerts in 2021, the first year that the day was officially recognized as a federal holiday in the US. This further emphasizes that spirituals can be songs of reflection or sorrow, as well as songs of celebration.
The musicians selected are talented Black freelancers from Chicago and Michigan. The musicians are affiliated with groups including the Chicago Sinfonietta orchestra members and Freeman Fellows, and Chicago Musical Pathways Initiative.
Chicago Sinfonietta symphonic ensemble performance led by Freeman Fellow Seth Pae (Viola). Featuring Ahmed Alabaca (Conductor), Efuru Hawa Kilolo Harmon-Miller (Violin), Enoch Leung (Keys), Lindsey Sharpe (Cello), Edith Yokley (Violin).
--
Last year, Rebuild Foundation transformed thirteen formerly vacant city lots into a thriving urban oasis in the Greater Grand Crossing community. The outdoor gardens, which are home to native and regionally appropriate flora and fauna, offer visitors immersive experiences in the natural environment, providing opportunities to engage with health, wellness, music, education and cultural programming amongst carefully curated and sustainably sourced plants and animal life.
The free summer concert series at Kenwood Gardens reinforces Rebuild Foundation's commitment to providing accessible world-class cultural amenities to neighbors and friends on the South Side. This series is an extension of Rebuild Foundation's support for local artists and musicians through robust music programming across their sites.
These performances are free, open to the public and appropriate for all ages. Guests are encouraged to bring blankets and layer clothing for evenings with chillier forecasts. Seating is first-come, first-serve.