Rediscover Identity and Find True Self with Nature's Rhythm
Description
Join us for a beautiful day of mindfulness, drumming and dancing! We are going to spend time together learning to enjoy the rhythm of nature while learning that connecting to ourselves frees us to allow our energy to flow and engage with greater understanding who we were created to be and find empowerment in that discovery. No experience is expected or required in meditation, Qoya, drumming or with horses. We welcome everyone and this retreat is powerful and life-changing no matter where you are in your journey.
We invite you to join us at South Wind Equestrian Center for DANCING WITH THE RHYTHM OF NATURE. During this one-day retreat you will experience what it means to approach life free from fear, insecurity, and approach it with confidence, calmness, clarity and deep trust. You will shift your perspective from the future being something to be afraid of or something that needs to be controlled, to a beautiful world where everything is possible. Through Qoya intentional movement, drumming, connecting energetically with horses, walking the labyrinth, experiencing nature and her rhythm along with journaling and mindfulness exercises, you will rediscover yourself and your own personal power that will transform your life!
Spring is the season of new life, when the earth bursts forth from her long winter's sleep with nourishing rains, lush green grass, and flowers in full bloom. What does it feel like in your body when you allow yourself to bloom with Mother Nature? To open to the love and simple joy of feeling the sun on your face and the breeze on your skin? When you blossom into your full, authentic self?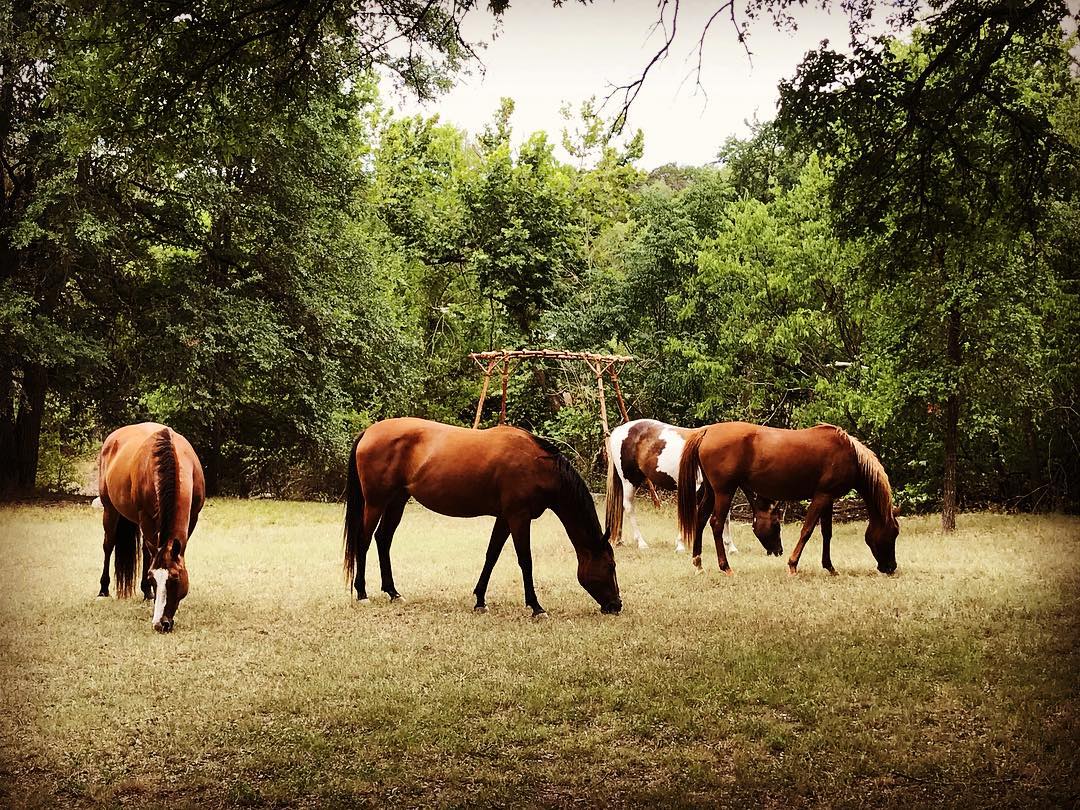 Qoya is an intentional movement practice based on the idea that through movement, we remember.
We remember who we are. We remember our intricate connection with Mother Nature and what it feels like to live in harmony with her sacred rhythm. We remember that our true essence is Wise, Wild, and Free. We live in an age of disembodiment. We are more disconnected from our bodies than ever before, working in front of screens and existing solely from our heads.
But our bodies contain wisdom. Our bodies are the link to the instinctual truths that live deep within our bones. Our bodies are the amazing living vessels through which we get to experience this thing called life. Through Qoya movement, we begin to access the truth that lives within our bodies and trust our intuition. Instead of judging and analyzing our bodies, we begin to experience life with and through them.
The great thing about Qoya is that there is no way to do it wrong. The way that you know you are doing it right is that feels GOOD to you. Even more than it feeling good, is that it feels true. Through Qoya, you experience the physical sensation of truth - what is true for you - and gain the confidence and clarity to follow that truth.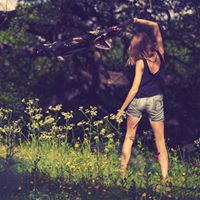 The Greek origin of the word "rhythm" is "to flow." And we all know how good it feels when are in the flow of life, dancing through our daily tasks, joyful, content, aware and connected. All we have to do is look to nature to witness the amazing power of being in rhythm. When you are flowing with the rhythm of life you cannot be caught up in your past or worrying about your future. Drumming provides a remarkable way to be present, moving your awareness toward the flow of life.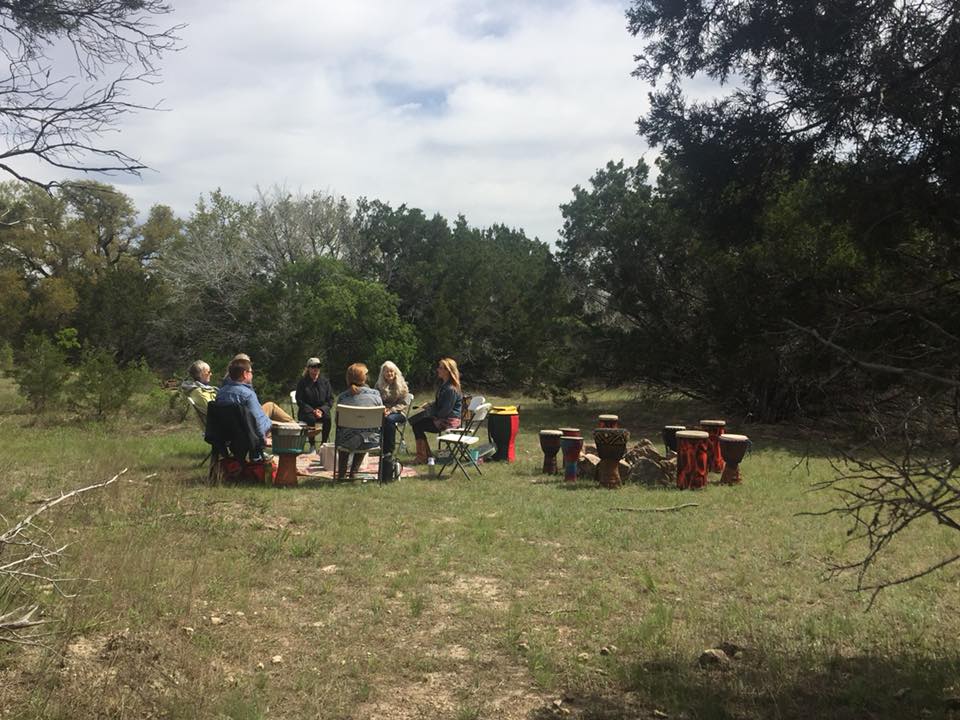 Drums have been used in every culture for many purposes from religious rituals and other ceremonies, to sporting events, and as a way to communicate or signal. Shamans used drumming as a means of an altered or trance-like state so that they can connect with the spirit dimension. Drumming has also been used therapeutically since ancient times.
The act of drumming can serve as a significant form of self-expression. You can literally drum out your feelings! When held, negative emotions can form energy blockages. The physical stimulation of hitting the drums can help us remove those blockages. The sound of drumming generates new neuronal connections in all parts of the brain. The more connections that can be made within the brain, the more integrated our experiences become leading to a deeper sense of self-awareness. When we drum together in a group, we experience "synchronicity", aligning with your own spirit at a deeper level while also creating joyful connections with others in the circle of rhythm!
Our day will begin with a light breakfast while we gather and circle together to share and begin our journey. Meditation and mindfulness walks through nature and our labyrinth, accompany journaling and sharing as our hearts and minds begin to open and reveal what is holding us back. Our experienced drumming facilitator will lead us as rhythm builds. After lunch and another opportunity to share and walk the labyrinth our Qoya facilitator will lead a beautiful journey with one another within the beauty of flowering trees among horses and nature's songs. This day will be filled with creating space to discover true self, support during this journey and experiences that will be the highlight of your year.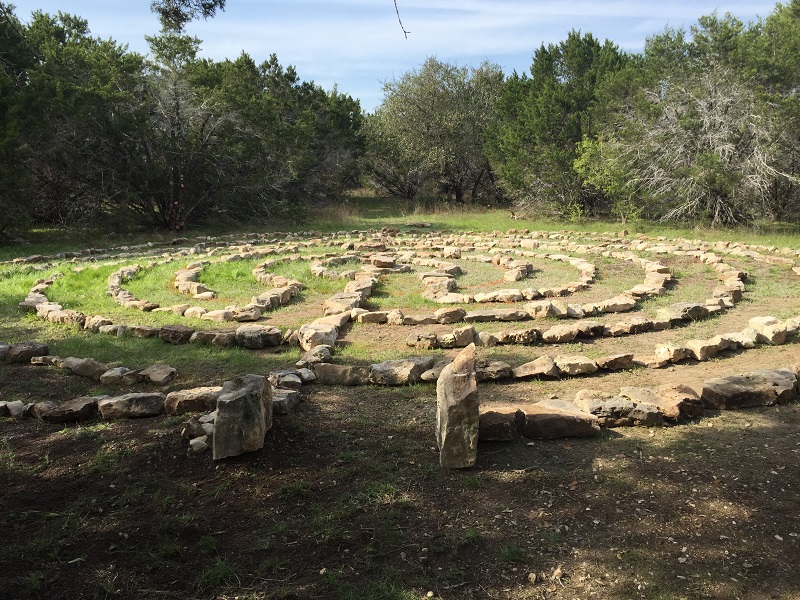 For information on drumming.
http://remo.com/experience/health-and-wellness/?type=program&tags=healthrhythms
For information on qoya.
http://www.qoya.love/
FAQs
Are there ID or minimum age requirements to enter the event?
18 years old
What are my transportation/parking options for getting to and from the event?
Parking is on site and free
What can I bring into the event?
Please bring a water bottle, wear appropriate clothing and close-toed shoes. Chairs, water to refill bottles, lunch, supplies, and snacks are provided.
Do I have to be experienced with horses, drums or Qoya?
Absolutely not!
How can I contact the organizer with any questions?
You may contact Kelly at 512-689-7793
Lunch is included as well as ice water, snacks and other beverage choices.