Description
REDinNYC and PropertyShark cordially invites you to an exclusive real estate networking event on March 1st.
We will be welcoming over 600+ real estate executives and family offices.
It will be a fun event and an opportunity to network with like-minded real estate developers, family offices, investors, contractors, attorneys, engineers and architects.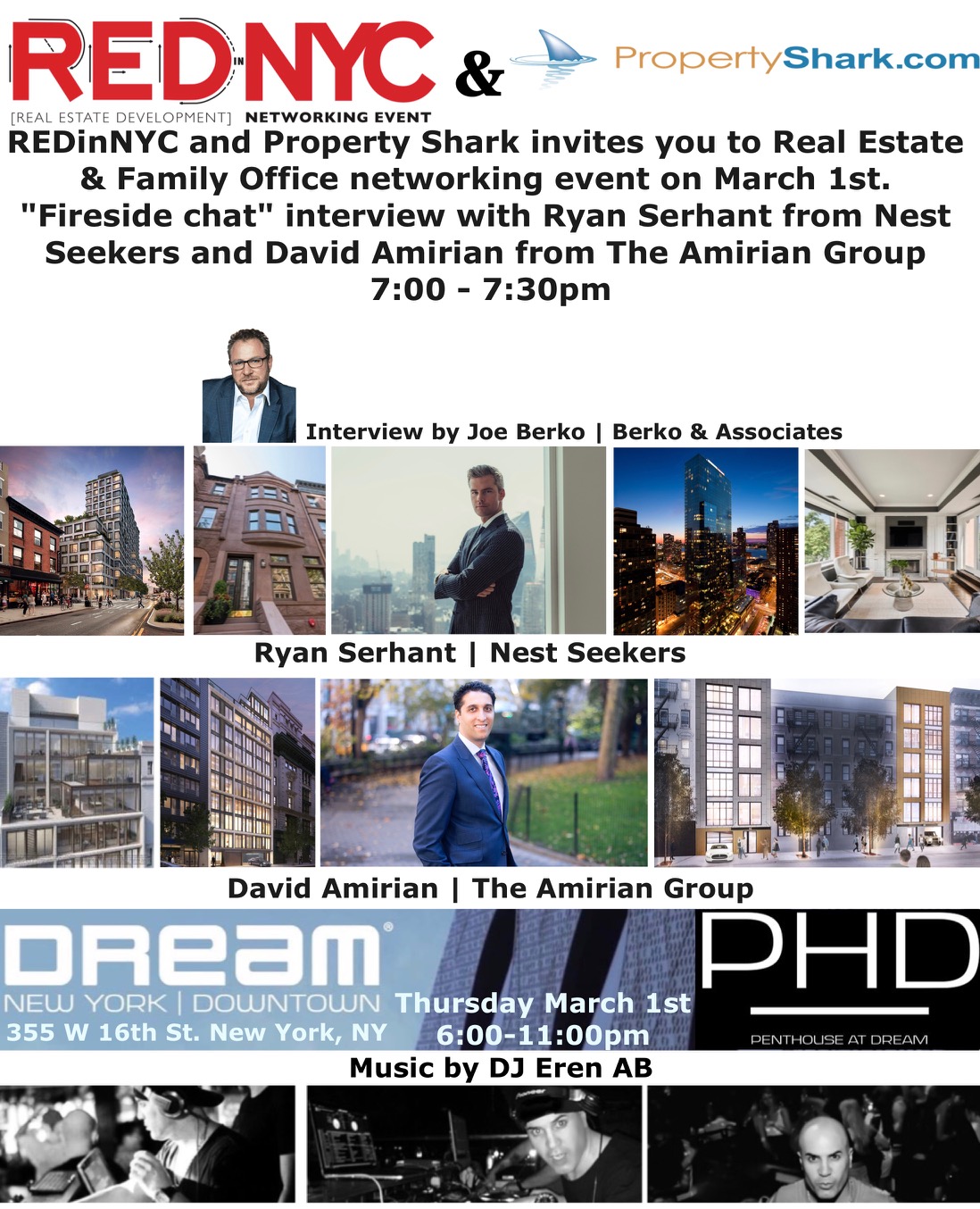 Please have a printed or mobile version of your ticket ready at the entrance.
Due to the high demand, certain delay may occur in the entrance to the event to verify the registration information. Also, delay may occur due to the strict door security compliance of the venue. We apologize in advance for any inconvenience and we thank you for your patience and cooperation.
Buy early and save when you purchase tickets online at least 3-4 weeks before our scheduled networking event. Prices might go up getting closer to day of the event
Purchased ticket only covers the door entry.
Unless the event for which you are registered is cancelled or postponed from the event organizer, no refunds or return of the registration fees is permitted, under any circumstances, included but not limited your cancellation notice or no-show up in the registered event. However, the company reserves the right, in its sole discretion, to accept your request for substituting your presence in the registered event with other individual(s) of your choice and for the same number of paid registered individual(s) for the foregoing event; or, in alternative, the company may credit your cancelled or no-show up registered event for the upcoming event or other events in the future.