Redesigning the Commons On-Line Course With Mark Lakeman 2013

Wednesday, July 31, 2013 at 3:30 PM

-

Wednesday, October 9, 2013 at 5:30 PM (PDT)
Event Details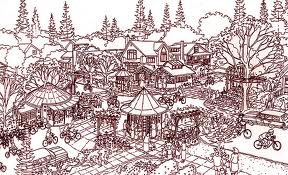 Course Overview
The places where we live will be as fulfilling and abundant as we decide. Though much appears out of balance on our path to resilience, we actually have all that we need to transform the conditions of our lives, to repair, rebalance, and restore the our neighborhoods, towns and cities where we live. This on-line course is for any person who wants to inspire and guide their own community to create places for gathering, localized food, energy, and water systems, invisible structures that sustain collaboration, and community-based visions for reconsidering and repairing every scale of community habitat.
Course Description
Over 50% of the world's population now lives in urban centers and the number is growing. Adopting strategies to meet our needs in a sane and ethical way is critical. In this workshop, we will learn how to design and implement strategies which can transform your life, your neighborhood, your city, and the world!
This on-line course will present urban permaculture strategies that anyone can use to transform their local and regional circumstance. From inspiring participation by local communities to engaging elected leadership and bureaucracies, we will provide experienced insight about how to increase cultural development and creative activity while diminishing ecological impacts. We will refer to various City Repair-style project initiatives that have been successfully tested in the field. These will include Intersection Repair street transformations, Block Repair retroactive village-making on typical semi-urban blocks, large scale simultaneous local activations such as the Village Building Convergence model, as well as ephemeral interventions that are celebratory and socially based. We will look at the big picture that you can affect at the local scale, and then drill down into details about how to organize people and implement projects while having the time of your life! 
Each session in the series will begin by introducing the content, and then we will engage dialogue on the subject. We will always close with next steps for series participants to undertake before the next session so that they can report in. Each session concludes with an assignment, usually concerning observation or action related to the topic of the day. Could also include drawing and tech exercises.
Session Dates & Times
6 Sessions, Wednesdays (bi-weekly), July 24 - Oct 9, 2013
3:30 p.m. San Francisco • 6:30 p.m. New York
July 31 - session 1
Aug 7 - - session 2
Aug 21 - session 3
Sept 11 - session 4
Sept 25 - session 5
Oct 9 - session 6
* Sessions will be recorded.. so if you miss one, no worries. You can watch the recording.
Instructor Bio - Mark Lakeman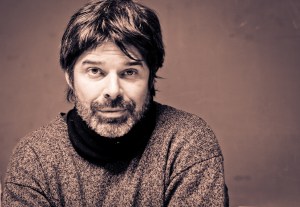 Mark is a national leader in the development of sustainable public places. In the last decade he has directed or facilitated designs for more than three hundred new community-generated public places in Portland, Oregon alone. Through his leadership in Communitecture, Inc., and it's 501©3 affiliate The City Repair Project, he has also been instrumental in the development of dozens of participatory design projects and organizations across the United States and Canada. Mark works with governmental leaders, community organizations, and educational institutions in many diverse communities.
Mark Lakeman is the co-founder of the non-profit placemaking organization The City Repair Project, and principal of the community design firm Communitecture. Mr. Lakeman has taken on the role of creative urban place-maker and community design facilitator in his commitment to the emergence of a sustainable cultural landscape.  He seeks to make every design project one which will further the development of a community vision, whether it involves urban design and placemaking, ecological building, encourages community interaction, or assists those who typically do not have access to design services. His leadership in the City Repair Project has benefited communities across the North American continent including cities such as Los Angeles, Seattle, and Ottawa where City Repair Projects are underway.
Stories of Mr. Lakeman's projects have been told widely, including in such publications as Dwell, Architecture Magazine, New Village Journal, Yes magazine, and The Utne Reader. With City Repair, in 2003 Mark was awarded the National Lewis Mumford Award by the international organization Architects & Planners for Social Responsibility for his work with Dignity Village, one of the United States' first self-developed, permanent communities by  and for previously homeless people.
More Information
For questions and more information regarding the course:
Visit the course website at LivingMandala.com

e-mail: education@livingmandala.com or 
phone: 707-634-1461
Production Partners and Sponsors
When & Where

On-Line




Wednesday, July 31, 2013 at 3:30 PM

-

Wednesday, October 9, 2013 at 5:30 PM (PDT)
Add to my calendar
Organizer
Living Mandala
Living Mandala designs, facilitates and produces courses, workshops and events as well as offers consultation services that support personal, ecological and socially regenerative practices for green and holistic lifestyles. The mission of Living Mandala is to serve, empower, and promote holistic educators and organizations in order to increase awareness of their work, to create educational programs, to catalyze project activities that implement ecologically and socially regenerative practices of human beings living in greater harmony with each other and their environment. Grounded in the design science of Permaculture and Whole Systems Design, Living Mandala works with a triple bottom line of ethics and values: Care of the Earth, Care of People, and Return the Surplus. Living Mandala has co-produced over 75 courses workshops, and events the last 4 years from intensive three-week residential Permaculture & Ecovillage Design Certification Courses, weekend workshops, to larger conferences and events like the Harmony Festival Ecovillage, Financial Permaculture Summit, and others.